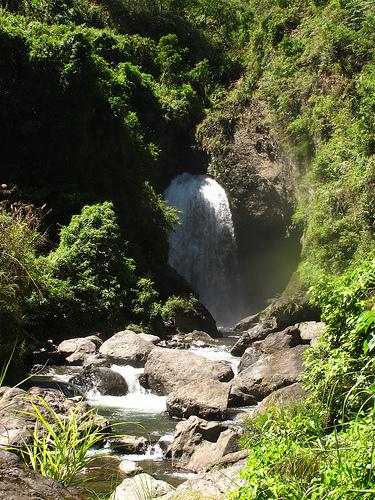 Palan-ah Falls (Bunog Falls) - Kalinga Province
Overview
Kalinga Province is one of the most visited areas in the Cordillera Region. Tourists will surely get amazed by the natural wonders of the province. No doubt, Kalinga is popular in their region because of its natural beauty. The province of Kalinga is also ideal for adventure seekers who love hiking mountains and exploring caves.
One of the best attractions in Kalinga Province is the Palan-ah Falls and Hot Springs in Tulgao West, Tinglayan.

The area of the falls is very fantastic and picturesque. The Palan-ah Falls and Hot Springs is very unique because they are close together. You can enjoy the cold water in the falls and relax in the hot springs at the same time. So amazing!
Palan-ah Falls is really one of the breathtaking views in the province. It's very impressive. It is estimated to have a more than 300 feet. When the light reflects the spraying water, it forms a rainbow. The area is very huge, wide, and can accommodate lots of visitors.
You will surely be captivated by this one-of-a-kind attraction. It is mostly visited during the summer period. The water from the falls is very clear and cool, which is very refreshing and soothing. If you feel so cold, then go to the hot springs; if you feel so hot, then go to the cool water of the falls.
This is really a nice place catered for everyone who wants to have a simple relaxation. This is a well-liked and a first-choice tourist attraction in Kalinga, merging the sense of hot and cold mixtures. It is a rare opportunity, so don't let it pass!
The area is surrounded by different kinds of plants and trees that give fresh air. Your trip to the Palan-ah Falls and Hot Springs will let you experience the magnificent beauty of a waterfall and the tranquil water of a hot spring in a single place. I'm sure that you will really enjoy your outing.
The place is the perfect subject for photography. LOL! Have a happy Trip!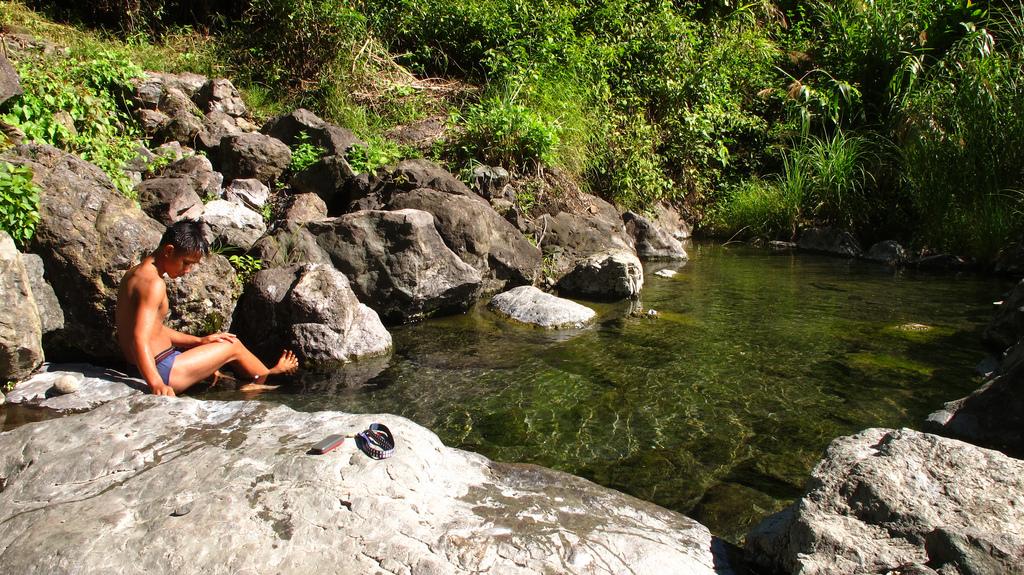 Palan-ah Hotspring
Trivia
Palan-ah is originally derived from the native word "Pinalpallang-ah" which means chair.
How to get there
The usual way to reach Tabuk is via Tuguegarao in Cagayan Province which is about 10 hours by bus or one hour by plane from Manila. From Tabuk, there are buses and jeepneys going to the municipality of Tinglayan which is the location of the Palan-ah Falls and Hot Springs.
Rating:
1 people rated this.