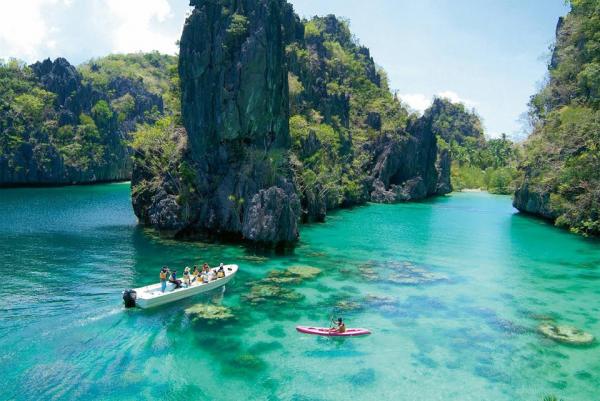 Philippine's Last Frontier, Palawan, was named as the "World's Top Island" by Conde Nast Travel Magazine in its 27th Readers' Choice Awards. Palawan outshines other popular islands such as Bora Bora in French Polynesia, Bali in Indonesia and Maui in Hawaii.
Boracay Island, a hot tourist destination, also made it to the list and landed on the 12th spot with a readers' rating of 82.683. The island of Palawan got a rating of 88.750 voted by dedicated readers of the magazine, beating the island of Kiawah in South Carolina which came in second with a readers' rating of 86.574.
Conde Nast said "This small island—one of the Philippines' 7,107—shot to the top of our list this year with a recent claim to fame: It's now home to one of the new seven natural wonders of the world, Puerto Princesa Subterranean River".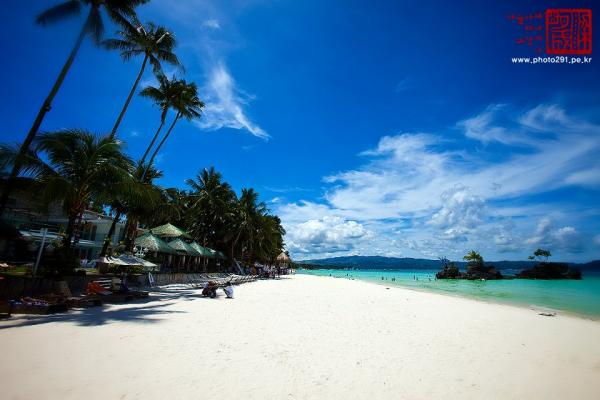 The magazine added "Palawan's natural wonder is one of the longest underground rivers in the world, traveling five miles through a subterranean cave system. Guided boat tours take visitors down a portion of the waterway, where karsts, natural rock formations created by dissolving limestone, loom in every direction."
The Conde Nast Traveler Readers' Choice Survey has been held annually since 1988. This year, the survey received 76, 659 responses. The Readers' Choice Awards are stated in the November issue of the magazine, available on newsstands nationwide this October 28, 2014.
Here's the complete list of the top 30 island of Conde Nast Traveler Readers' Choice Awards:
30. Aquidneck Island (Newport), Rhode Island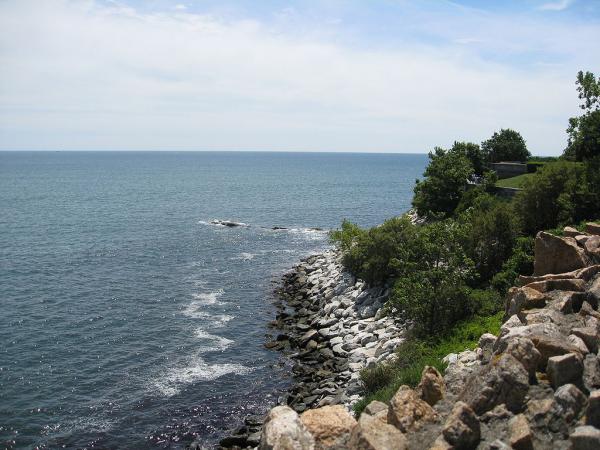 Situated in the U.S state of Rhode Island, Aquidneck is the largest island in Narragansett Bay. The magazine noted that the island is "lined with elegant Gilded Age mansions straight out of an Edith Wharton novel. The City by the Sea is also a center for sailing."
29. Vancouver Island, Canada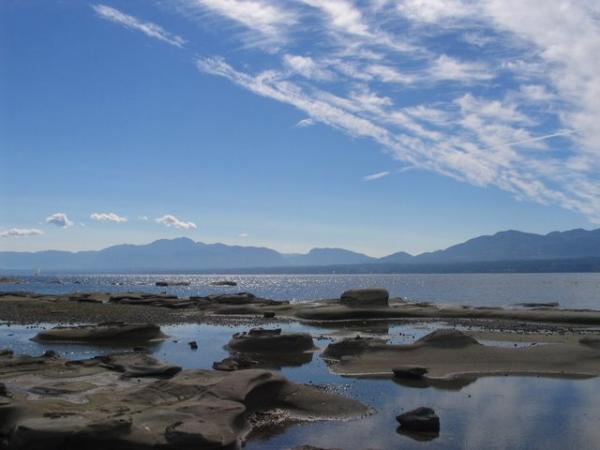 Consistently one of Conde Nast readers' top islands in Canada where tourists can stay as long as possible because there is so much to see and do on this island. Activities here include wine tasting, salmon fishing, sailing and strolling along beaches.
28. Isle of Palms, South Carolina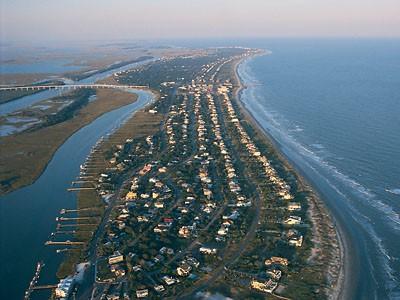 Conde Nast stated that this island in South Carolina is an ideal getaway for affluent Southern vacationers since the 195h century. The narrow island is popular for its picturesque marshlands and long stretches of Atlantic beachfront. Tourists can enjoy golf and fishing here.

27. Hilton Head, South Carolina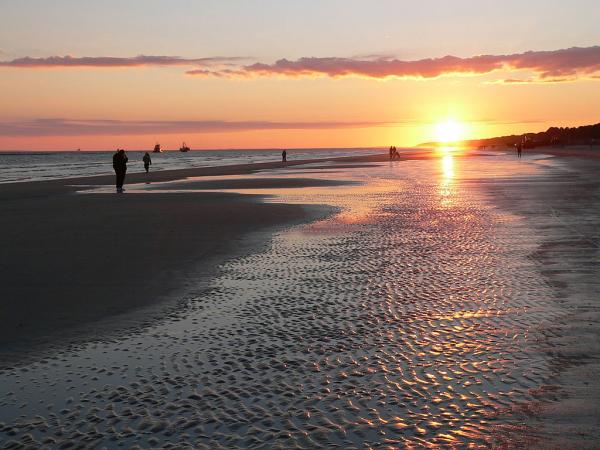 Just like Isle of Palms, this South Carolinian island is also a perfect getaway. It has 12 miles of beachfront and offers miles of biking trails. It is internationally acclaimed as a quintessential destination for golfing and tennis. The historic downtown of Hilton Head provides the best shopping experience.
26. Anna Maria Island, Florida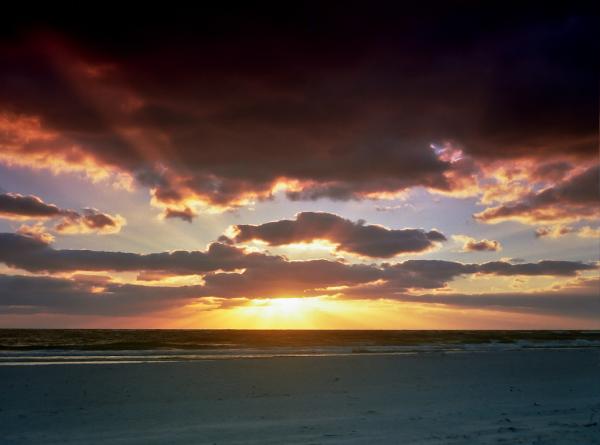 According to the travel magazine, Anna Maria Island is "A narrow band off Florida's west coast, this barrier island has some of the softest, whitest sand on the East Coast. And as it faces west, it's a stunning place to watch the sun set over the Gulf of Mexico".
25. Bora Bora, French Polynesia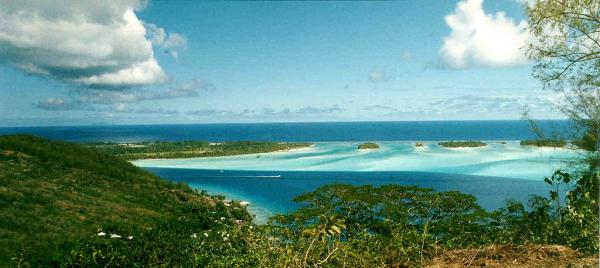 Voted as the most photogenic place on earth in 2014, this island is shielded by a protective barrier reef and its famous lagoon has all the colors of the rainbow traversed by friendly manta rays and sharks. Bora Bora has luxe accommodations (thatched-roof bungalows) that extends over the lagoon.

24. British Virgin Islands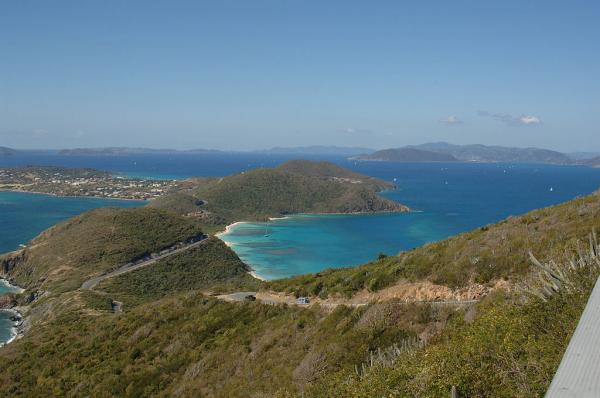 "The southern chunk of the Virgin Islands archipelago is a laid-back, less developed alternative to the U.S. Virgin Islands. Made up of about 60 islands—many uninhabited—the beaches, rum bars, and shipwreck sites of the BVI are best explored by boat," as stated by the travel magazine on its website.
23. Frisian Islands, Germany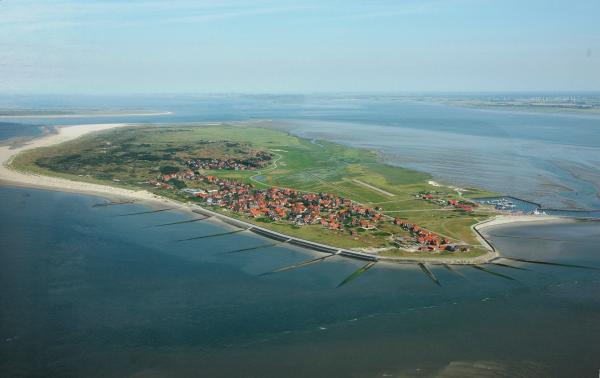 This archipelago is located along the coastlines of the Netherlands, Denmark and Germany It shields the Wadden Sea mudflats, which is a wildlife-rich UNESCO World Heritage Site, from the waves coming from the North Sea. The islands are a famous summer getaway for Northern European vacationers.
22. Prince Edward Island, Canada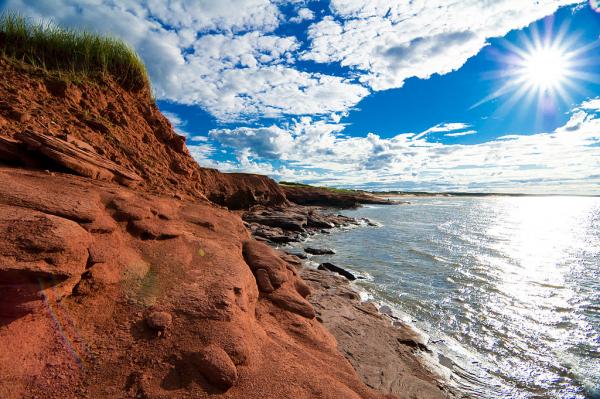 This island is a Canadian province consisting of the main island itself as well as the other islands. It is one of the three maritime provinces in Canada and the smallest both in land area and population. It is dubbed "Garden of the Gulf" because of its pastoral scenery and lush agricultural lands.
21. Skiathos & Sporades, Greece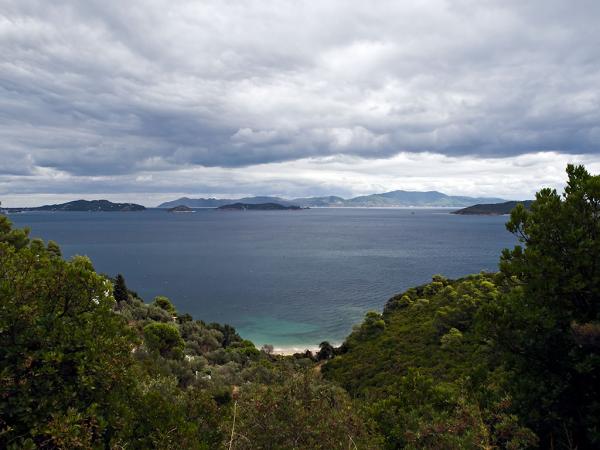 Conde Nast said "The Sporades is an island group in the northern Aegean. The bustling Skiathos, closest to the mainland, has some of the most idyllic beaches in Greece—more than 60 of them. It also has an active nightlife scene, among whitewashed towns with tan roofs."
20. Öland, Sweden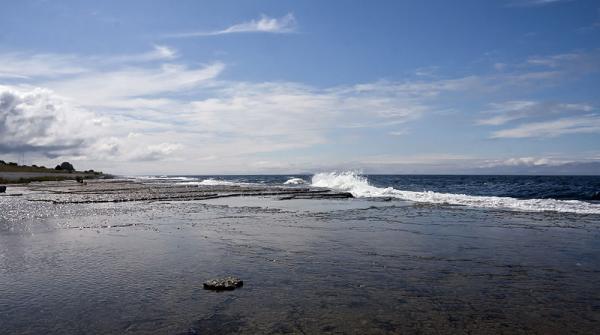 This island is located in the Baltic Sea and a popular vacation spot for Sweden's royal family. It is also an ideal summer getaway for commoners. Öland has beautiful beaches, limestone outcroppings, forest and hundreds of antique windmills. The southern portion of the island is a UNESCO World Heritage Site.

19. Maldives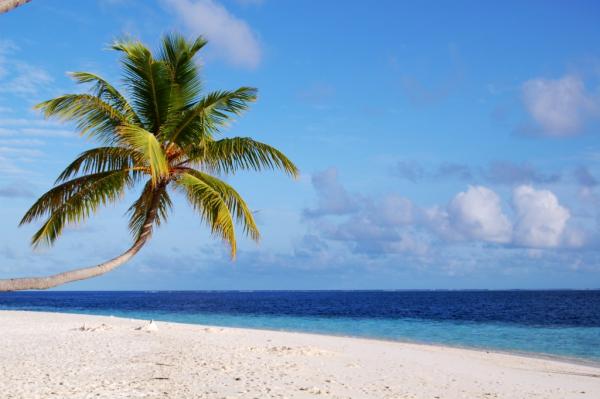 "There's more ocean than land in the Maldives, a chain of tiny islands and coral atolls far out in the Indian Ocean. Most of the accommodations are on stilts over the water, in high-end luxury resorts (many eco-friendly) that cater to honeymooners and serious divers alike," the travel magazine mentioned in its website.
18. Moorea, French Polynesia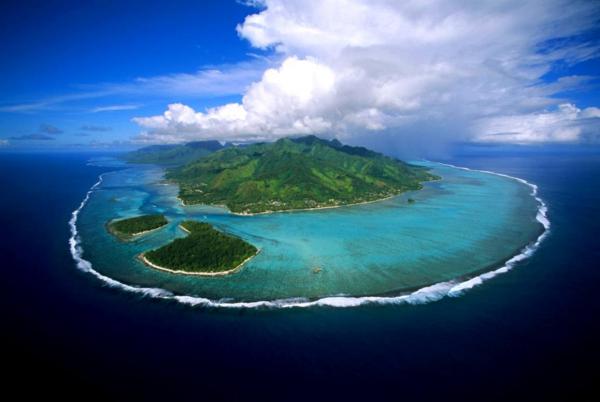 Situated northwest of Tahiti, Moorea in French Polynesia is surrounded by a bright blue lagoon and has white-sand beaches perfect for beach-bummers. The volcanically formed island has verdurous mountains while the interior are crumbling temples built by ancient Polynesians.
17. Bali, Indonesia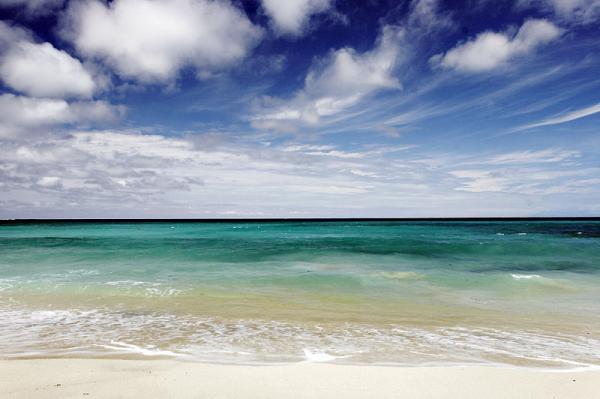 "It's the kind of place where you'll eat the best fresh fish of your life on the beach with your feet in the sand. You'll watch whole families zoom by on motorbikes, or maybe a monkey will steal your glasses at Uluwatu temple. Every experience is memorable." says senior digital editor Laura Dannen Redman of Conde Nast.

16. Oahu, Hawaii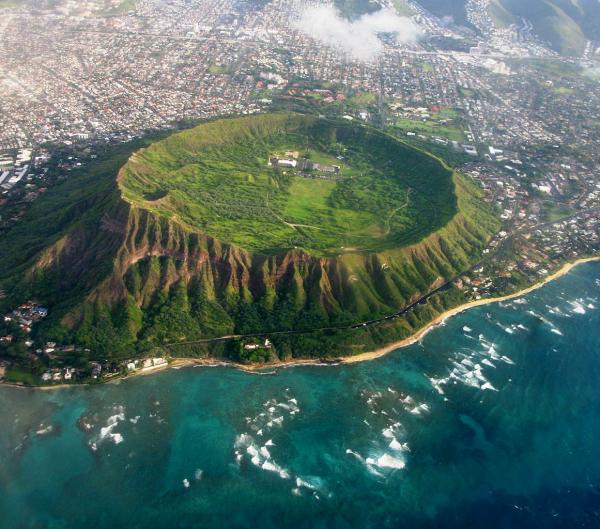 This island is the seat of the state capital, Honolulu, and it's the most visited tourist destination in Hawaii. It is also the site of the historic Pearl Harbor. Conde Nast said, "The island's North Shore is legendary for its surfing, and Oahu is one of the most ethnically diverse cities in America."
15. Sea Island, Georgia
"Old Southern charm—and old money—oozes from every pore of this private island just beyond the Georgia marshlands. The area is divided between two high-end resorts, the Sea Island Beach Club and the Cloister, and has played host to famous guests over the years: Calvin Coolidge, Eugene O'Neill, and Bill Clinton among them," Conde Nast noted.
14. Bermuda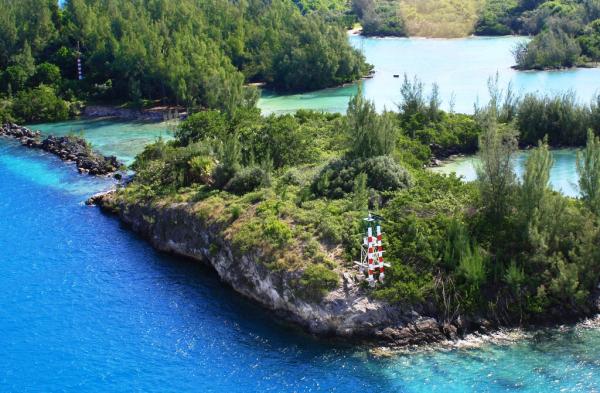 This small island is located in the North Altantic and has a subtropical climate. It is a melting pot of American, British and Caribbean cultures, and offers lot of activities to get involved. Tourist can enjoy snorkeling near pink-sand beaches, shopping, golfing, museum hopping and more.
13. Menorca, Spain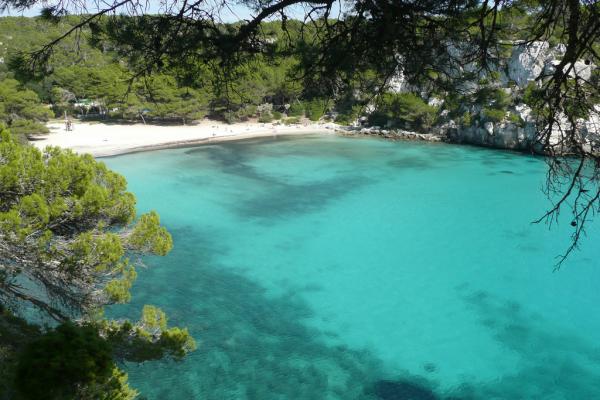 UNESCO declared this island as a biosphere reserve to help guard its ratre archeological sites and natural wetlands. It is known for its collection of megalithic stone monuments: taules, talaiots and navetes which speak of a very early prehistoric human activity. The island kept tourism low-rise and low-key.
12. Boracay, Philippines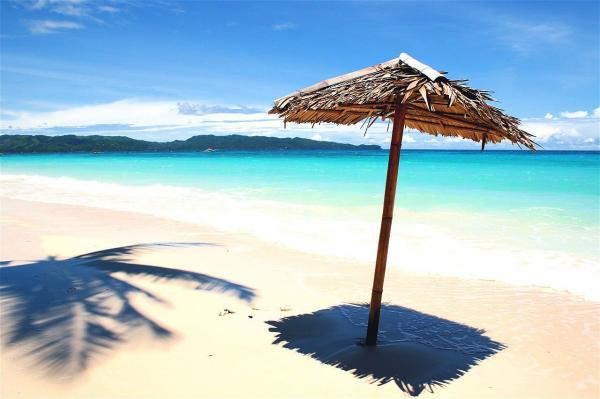 (Spend Christmas Time in Boracay for an affordable rate)
"This itty-bitty island...is as close to the tropical idyll ideal as you'll find in the Philippines, with gentle coastlines and transporting sunsets. Add in a thriving nightlife scene, and you have one of the top tourist spots in the region," the travel magazine said.
11. Tasmania, Australia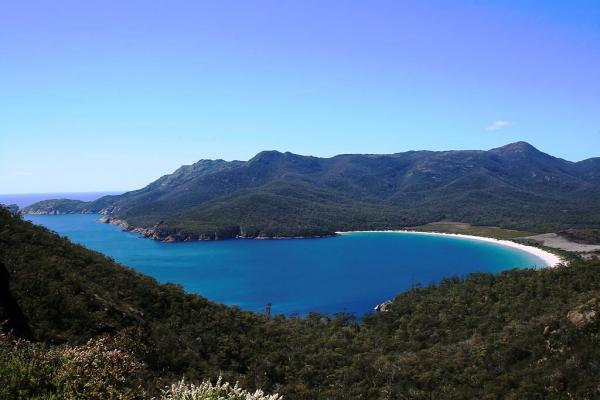 Tasmania is an island state, part of the Commonwealth of Australia. The island is promoted as the natural state, and A World Apart, Not A World Away due to its large and unspoiled natural environment. Almost 45% of the island lies in reserves, national parks, and World Heritage Sites.
10. Big Island, Hawaii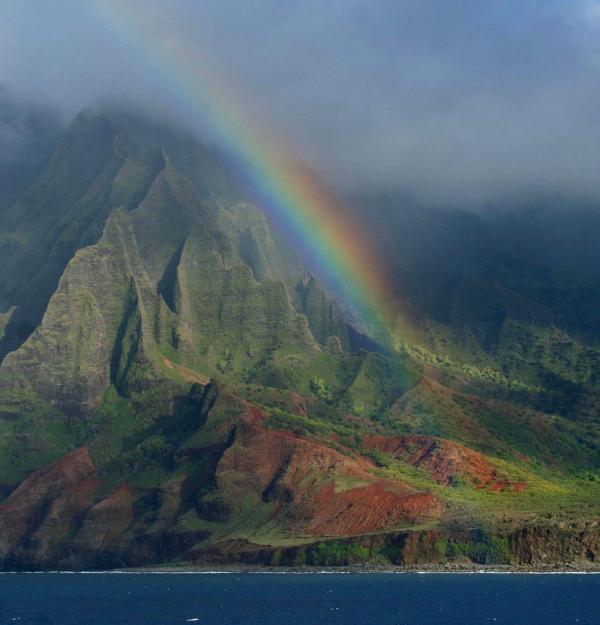 It is named the Big Island because it's Hawaii's largest island. It has an incredible varied landscape and it is where you can find one of the world's most active volcano (Kilauea).Tourists will also be amazed of the snow-capped peaks, tropical coves and placid fishing village. The Hawaii Volcanoes National Park in Big Island is home to three active volcanoes.

9. Kangaroo Island, Australia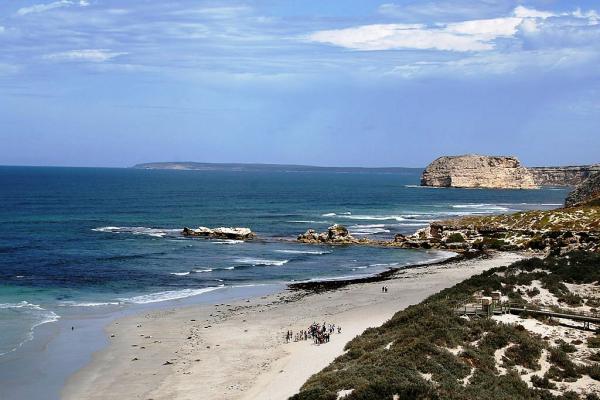 Mentioned in its website, Conde Nast stated: "Though Australia's third-largest island is only ten miles off the coast of Adelaide, its bucolic way of life has remained largely untouched by mainland development. And thanks to its watery isolation, Kangaroo Island has remained predator-free, leaving it home to a huge variety of wildlife: koalas, spiky echidnas, long-nosed bandicoots, sea lions, platypuses, and of course, kangaroos."
8. St. John, U.S. Virgin Islands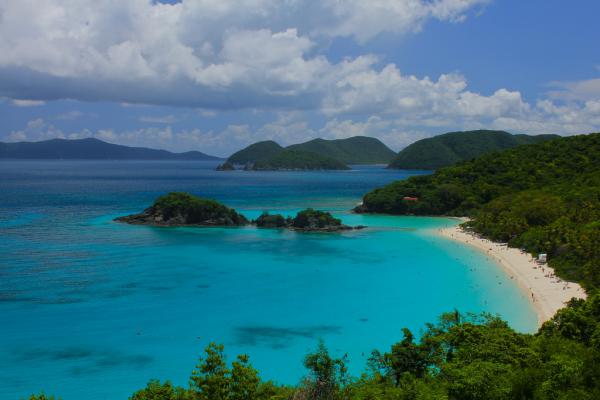 Situated in the Carribean Sea, this island is a constituent district of the U.S. Virgin Islands and located about four miles east of Saint Thomas. "This small isle in the Caribbean Sea hasn't been overrun by development, thanks to the fact that two-thirds of the landmass is a national parkland. It makes an ideal getaway for hikers seeking out jungle trails and snorkelers who'll nose down over the surrounding reefs," the travel magazine said.

7. Santorini & Cyclades, Greece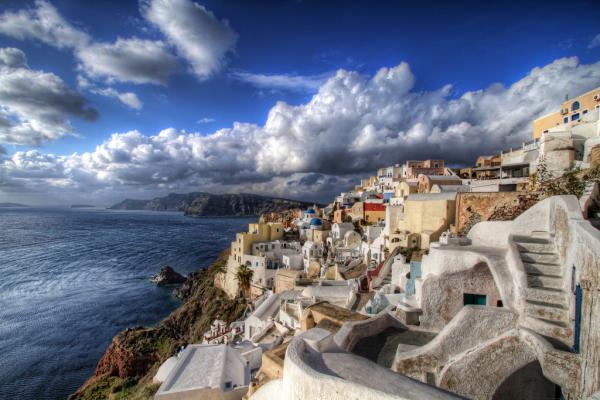 Conde Nast noted, "No island group is so shrouded in myth as this chain in the Aegean Sea, site of Apollo's birthplace on the sacred isle of Delos and the gateway to Hades on uninhabited Keros. Santorini, on the southernmost end of the Cyclades, is a volcanically formed island with dramatic cliffs, ancient ruins, and picturesque towns that's said to be the inspiration for Plato's Atlantis".
6. Great Barrier Reef & Whitsunday Islands, Australia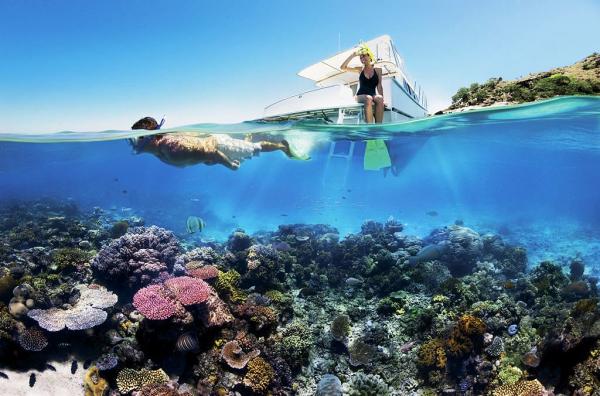 The Great Barrier Reef is the world's largest coral reef system composed of over 2, 900 individual reefs and 900 islands. It is the world's biggest living structure which can be seen from outer space. Meanwhile the Whitsunday Islands offer some of the best snorkeling and sailing experience in the world.
5. Bazaruto Archipelago, Mozambique
Located in the Indian Ocean, the Bazaruto Archipelago is a five-island chain that became a national park in 2002. It has a nearly untouched natural sanctuary. "A snorkeling or diving expedition is a great way to see Two Mile Reef, a barrier reef that's home to more than 2,000 species of fish. It's also home to marine turtles and dugong, an endangered marine mammal similar to manatees," Conde Nast said.
4. Kauai, Hawaii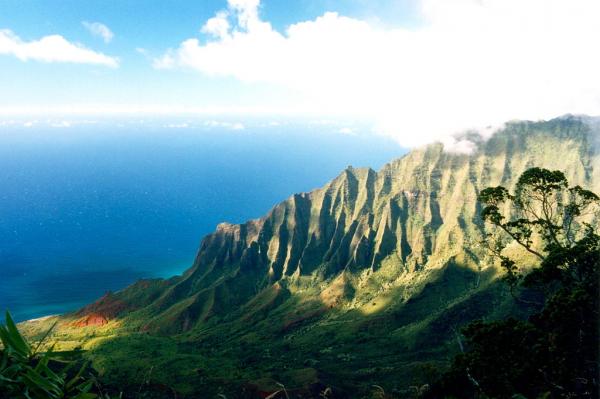 According to Conde Nast: "Rain falls on Mount Wai'ale'ale almost 360 days a year, but the weather on the rest of Kauai isn't nearly so bad. And from rain forests to massive canyons to hidden beaches, it's the site of incredible biodiversity." Its Waimea Canyon is called "the Grand Canyon of the Pacific".
3. Maui, Hawaii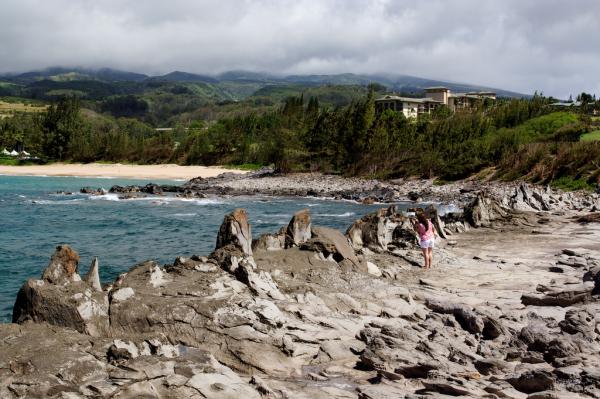 Another tourist destination from Hawaii, Maui boasts volcanic beaches, rugged terrain and the sky-high Mt. Haleakala. It is Hawaii's second-largest island and the best place for hikers, food lovers, and snorkelers alike. The road to Hana features jaw-dropping waterfalls and the astonishing Seven Sacred Pools.
2. Kiawah Island, South Carolina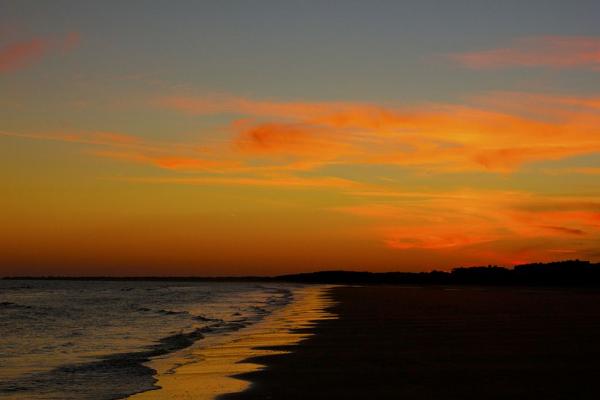 Kiawah is a barrier island located on the Atlantic coast of the United States. The island is managed as a gated beach and golf resort by the Kiawah Island Golf Resort, with beaches, spacious villas, large golf courses, and other attractions. Tourists can feel like it's a world away upon visiting here.
1. Palawan, Philippines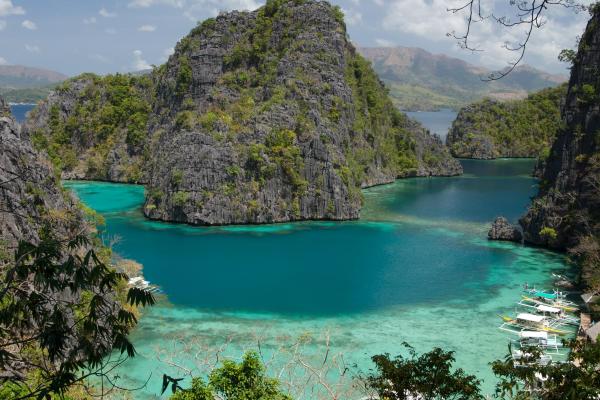 Famous for natural attractions such as the El Nido Marine Reserve Park, Puerto Princesa Subterranean River and Tubattaha Reef Marine Park, the island province of Palawan is certainly a paradise where tourists can have a glimpse of heaven. Conde Nast noted the Puerto Princesa Subterranean River in Saban, for it has "one of the longest underground rivers in the world that will take visitors down a portion of the waterway, where karts, natural rock formations created by dissolving limestone, loom in every direction."
Rating:
1 people rated this.