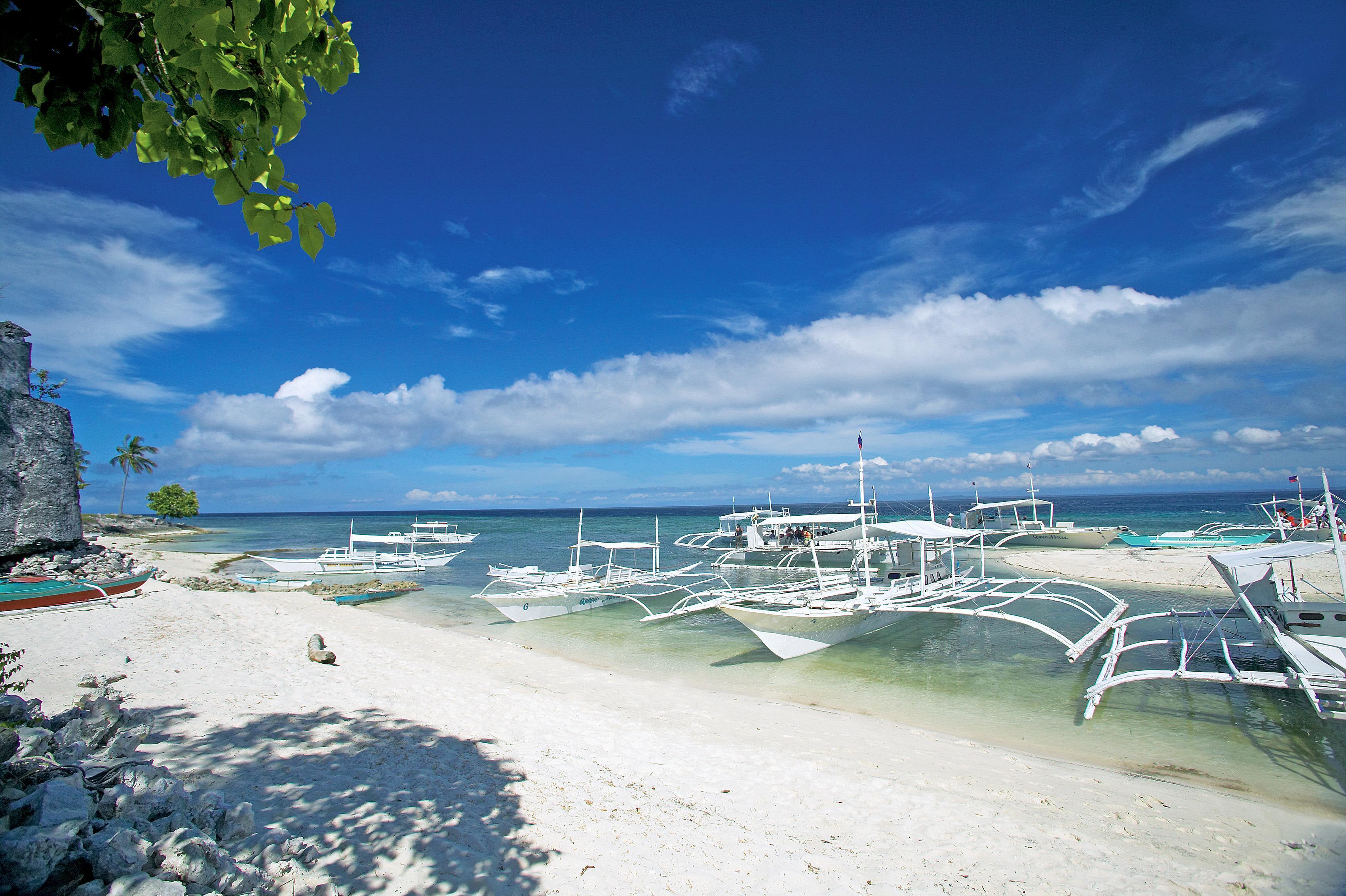 I am a dolphin lover because dolphins possess unique intelligence and playful spirits. In the very heart of Bohol, there lies a small island where one can get a chance to watch dolphins and play with them. It is the Pamilacan Island, a 45-minute pump boat ride from the town of Baclayon and composed of three sitios, one facing Baclayon, another amid an island and a third sitio on the southern coast.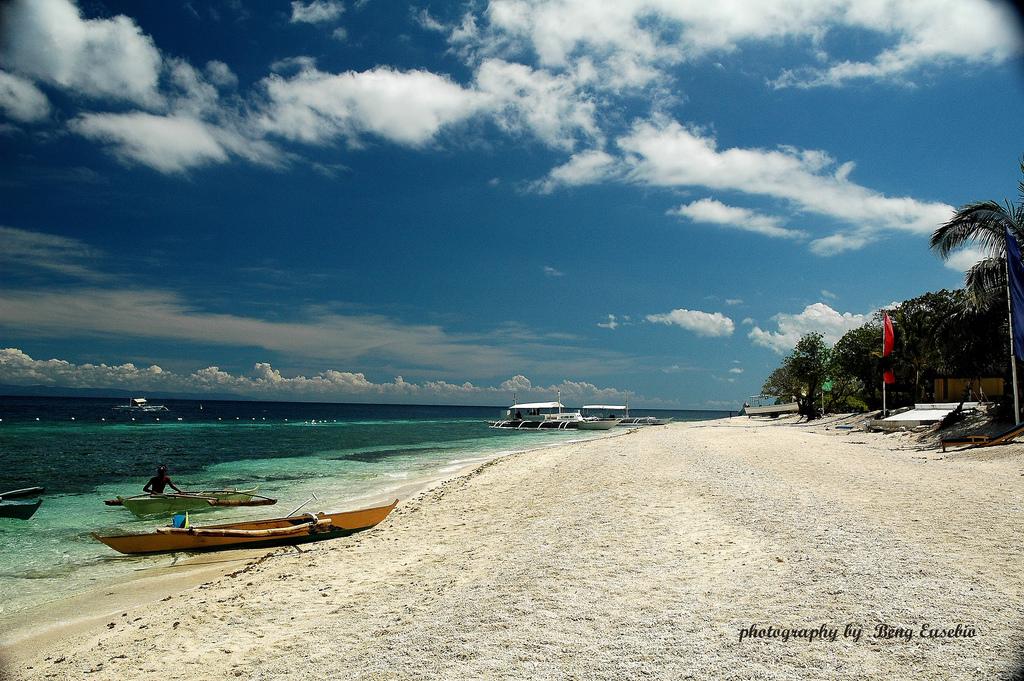 Dolphin and Whale Watching
Pamilacan Island is home to whales and dolphins. The island is said to be a jump-off to an area where at least seven species of marine mammals such as Bryde's whales and sperm whales have been sighted. Canters, boats that are formerly used for whale hunting, have been refitted to accommodate those who go whale watching. These boats, which measure 15 to 20 meters in length, can accommodate up to seven passengers. These crafts have seats and roofing for a comfortable ride. Skilled spotters, who are excellent guides, accompany whale watching begins in March until the onset of the rainy season in June or July. Resident dolphins and small whales can be found all year round though; Tours are dependent on weather and sea conditions.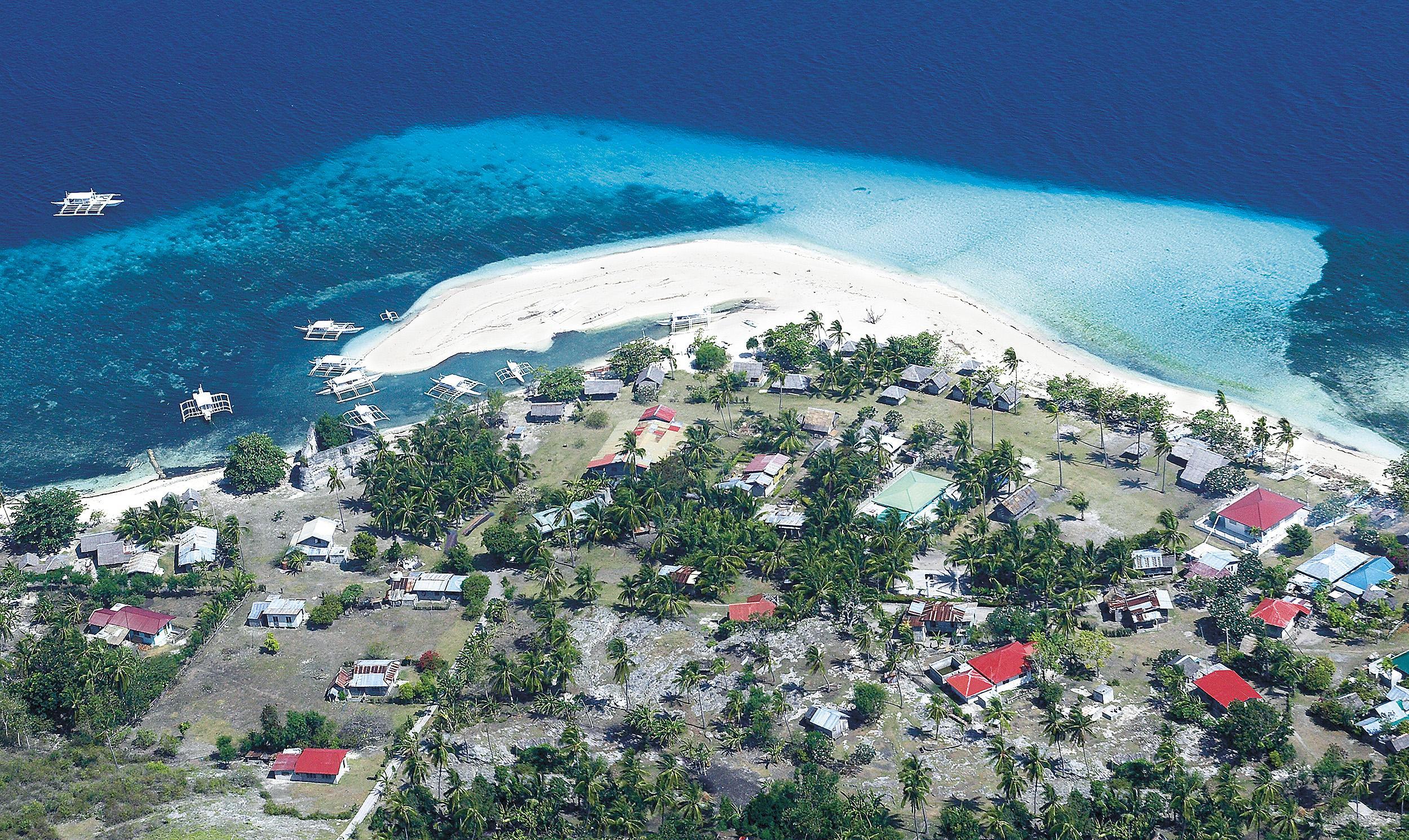 Other Point of Interests
The Island is home to a small and closely knit fishing community. In the past, people living on the island used to hunt dolphins, whales, whale sharks and manta rays. The practice was however stopped with the strict enforcement of marine life preservation laws in the country. Today, the houses of the over 200 families living on the island are adorned with jaws and bones of marine animals, making the island more interesting to local and foreign tourists alike.

Aside from the white sand beaches and the abundant marine life, another must see in Pamilacan Island is the Spanish fort. The fort, which is triangular in shape, is made of rubble and cut coral blocks lining its portal and windows. Round buttresses support the three corners of the structure and embedded trusses and a triangular pillar in the center indicate that the fort may have had a second floor, which was probably made of wood. No date has been established for the construction of the fort but there are indications that it was constructed in the 19th century because of a large hardwood cross with an 1800s date carved on it, which stood near the fort. The cross is now housed in a modern chapel nearby. The fort is said to form a network with the towns of Loay, Baclayon, Tagbilaran and Panglao.
Glories of the Past
The island served as a watch station for intruders such as pirates and other enemies of the Spanish colony. Proof of this is the existence of a 200 year-old Spanish fort at the north east side of the island. Pamilacan Island is made of coral and fossilized seashells that can be seen on the island's rocky hill.
A Wondrous Name
The small island of Pamilacan was named as such from the word "pamilac" or harpoon, a large hooked implement that is locally made and used by the islanders to capture manta rays, whale sharks and Bryde's whales.
Getting There
To reach Pamilacan Island, pump boats for hire are available at the Baclayon port. Make sure, however, to wear light clothing and tag along bathing suits as well as soft-soled flat shoes or slippers. Also bring along a sun hat and lots of extra clothes because a ride to the island might be rough. Binoculars, cameras and snorkeling equipment is also a must when going to the island.
Trip to Bohol
By Air: The main entry point to Bohol is Tagbilaran City (Tagbilaran City Airport) which is only a one hour-and-15 minute flight from Manila and 20 minutes from Cebu.
By Sea: The most convenient way to get to Bohol from the neighboring islands is by fast ferry. Fast ferries offer a high speed passenger service. These have a cruising speed of about 50 kilometers per hour.
Nearest accommodations in Pamilacan Island:
Pamilacan Island Paradise Hotel - 50 Soledad Street, Pamilacan Island, Bohol, Philippines

Pamilacan Island Tourist Inn and Restaurant (Mary's Pamilacan Cottages) - Pamilacan Island, Baclayon, Pamilacan Island, Bohol, Philippines 6301

La Veranda Beach Resort & Restaurant - Purok 5, Catarman, Dauis - Panglao Island, Bohol, Philippines 6339

La Pernela Beachfront Resort - Barangay San Isidro, Dauis - Panglao Island, Bohol, Philippines 6339

Amarela Resort - Barangay Libaong, Dauis - Panglao Island, Bohol, Philippines
Rating:
12 people rated this.