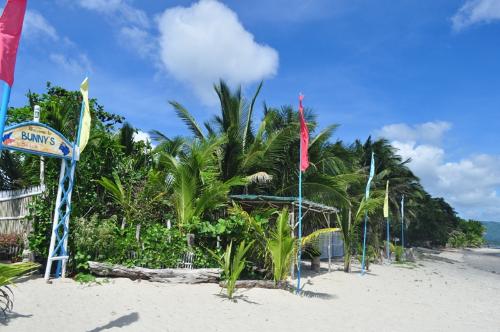 For one to make the most of their stay in Antique, one must definitely visit the Pandan Beach Resort as it offers one of the greatest views of the coastline and the scenic views the province has to offer.
Pandan Beach Resort is a bed-and-breakfast front-beach boutique resort located near the town center.
The Pandan Beach Resort is a place where you will enjoy the welcoming view of the beach as you step out of your room, soothing yourself with the rustle of palm leaves and the subtle sound of the waves as they embrace the sands of Pandan.
The Pandan Beach Resort has eight airconditioned rooms with toilet and bath with hot and cold shower, television and refrigerator. It has one dormitory-type fan room with toilet and bath which could accommodate at least ten persons.
It has an open social hall or function room which could accommodate 50-80 persons, ideal for special events, training and seminars.
They can arrange and customize your program or tour packages according to your preference.
Boracay's "must-see" neighbor is relatively new but already the leading resort in the area due to three main reasons:
1. It's in Pandan (Antique), the most progressive town in the region. Pandan is home to, and otherwise surrounded by, some of the most scenic and exciting ecotourism sites in the Philippines.
2. Facilities and services are "a best buy" in both quality and price.
3. Every peso guests spend on the resort is used partly to finance local philanthropic projects. Some of these benefit the poor children of the town and their families, and others promote environmental conservation, health and physical fitness, and local culture and the arts.
How to get there
From Manila, flights are available to airports in Iloilo City, Roxas City, Caticlan or Kalibo.
Pandan is about thirty kilometers from Caticlan Airport. Sea transport via Iloilo Port in Iloilo City, Culasi-Lipata and San Jose Ports in Antique, or Dumaguit and Caticlan Ports in Aklan are widely available.
Pandan can also be accessed taking buses and jeepneys from Kalibo, Aklan and from sea transport also available.
Rating:
0 people rated this.