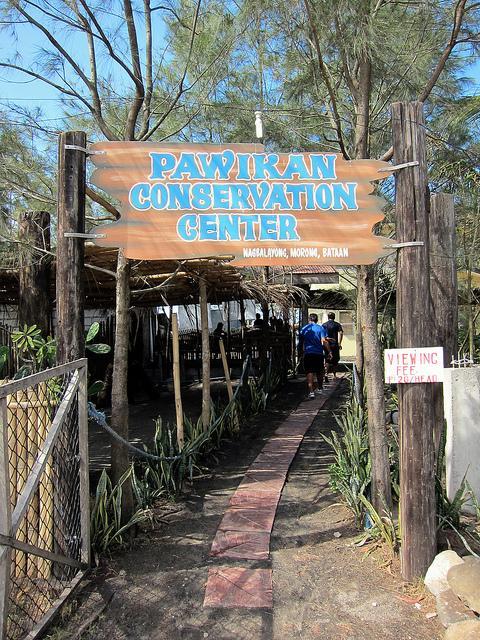 Marine turtles, all seven species of the world, are now highly threatened for extinction - mostly because of threats by human activities.
Poaching, egg gathering, slaughter, illegal fishing and pollution are only some of the direct conflicts caused by man to disgrace the components of the deep. While these creatures outlived their predecessors like the dinosaurs more than 200 million years ago, today their struggles are more serious as they co-exist with man - their worst predator.
The entire Bagac and Morong coasts are known as nesting grounds of three out of five sea turtle species in the country. This includes the Hawksbill, Olive Ridley, and the Green Turtle.
Efforts to Save Our Endangered Marine Turtles
Bataan community organization in Morong named Bantay Pawikan, Inc. started the first community-based conservation program of Marine Turtles with the help of UNDP-GEF-SGP-PRRM and the Provincial Government in 1999. Soon other communities and groups in neighboring towns replicated the conservation work and is going on up to present.
The efforts now collectively contribute in the protection of nesting turtles, collection and hatching of eggs, and releasing of hatchlings to the sea.
With the growing involvement of people and organizations in Bataan, soon all turtles coming to Bataan beaches will be assured of protected nesting…and hopefully these species will once again flourish to continue their function to maintain the balance and health of the international waters.
Venture to Bataan
Bataan is accessible by riding a bus from Manila, like Genesis, Bataan Transit, Sinulog, and Victory Liner. The fare usually ranges from 150-200 pesos depending on your destination. From NLEX (North Luzon Express Way), you will pass through the San Fernando Exit, Sta. Cruz-Lubao, then Layak Junction, and Abucay Junction. From there, you just have to ride a jeep or tricycle going to the church. Tricycles and jeepneys are the main transport in getting around Bataan.
Rating:
0 people rated this.