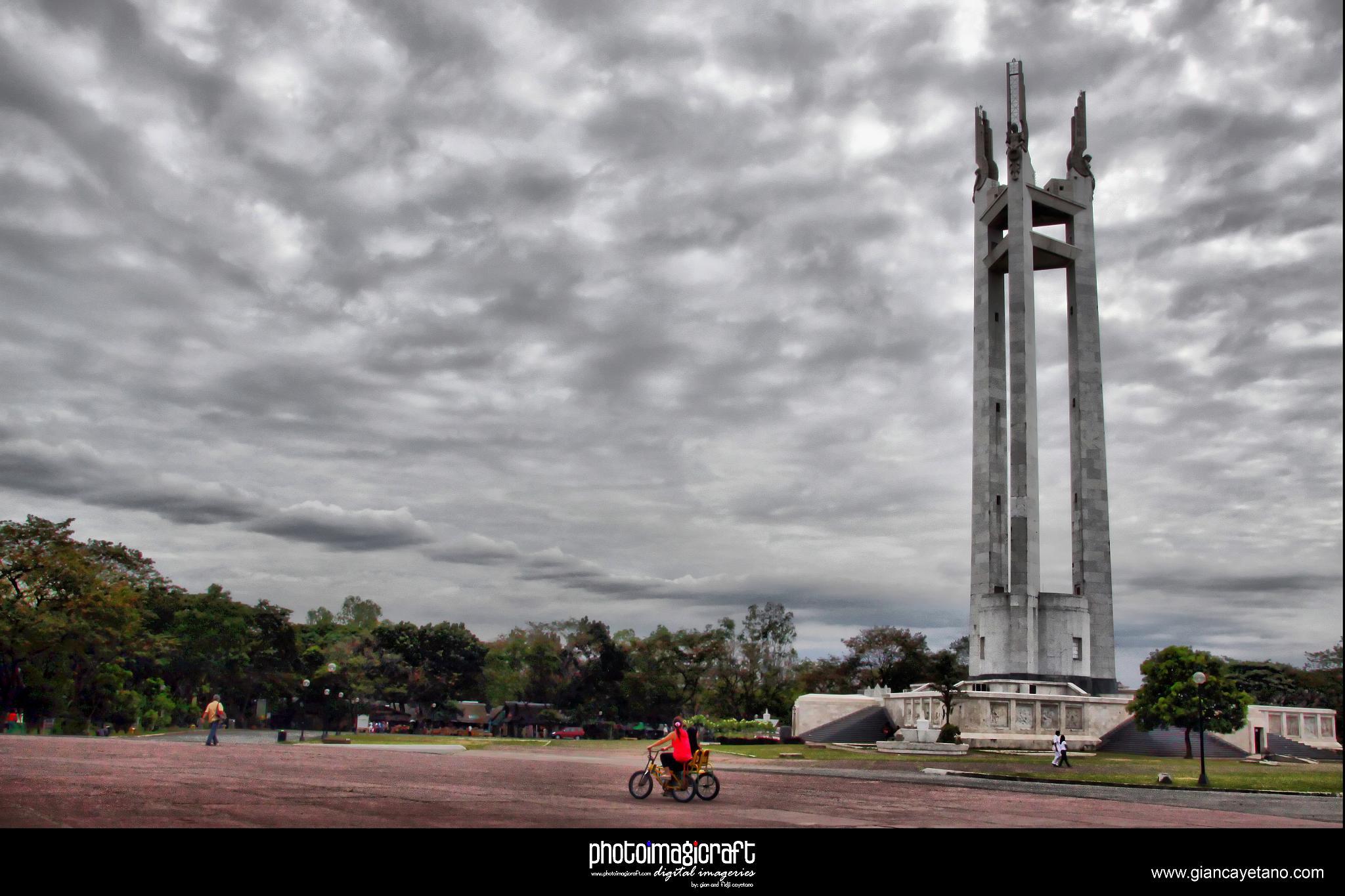 The Quezon Memorial Circle is a national park and shrine located in Quezon City, the former capital of the Philippines (1948–1976). The park is bounded by the Elliptical Road. Its main feature is a mausoleum containing the remains of Manuel L. Quezon, the second President of the Philippines, and his wife, First Lady Aurora Quezon.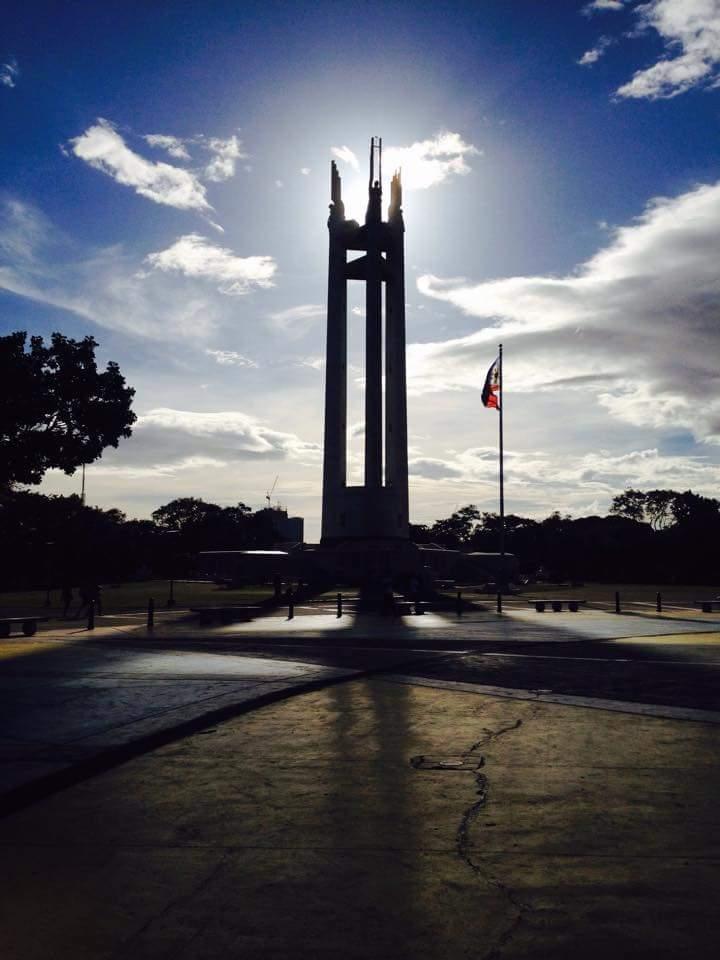 History
The site was originally intended as the grounds of the National Capitol to be built in Quezon City to house the Congress of the Philippines. The location was also part of a larger National Government Center located around Elliptical Road and the Quezon City Quadrangle (made up of the North, South, East, and West Triangles). The NGC was meant to house the three branches of the Philippine government (legislative, executive, and judicial). While the cornerstone for the structure was laid on November 15, 1940, only the foundations were in place when construction was interrupted by the beginning of the Second World War in the Philippines. After World War II, President Sergio Osmeña issued an executive order stipulating the creation of a Quezon Memorial Committee to raise funds by public subscription to erect a memorial to his predecessor, President Manuel L. Quezon. After a national contest was held for the purpose of designing the Quezon Memorial Project, a winning entry by Filipino architect Federico S. Ilustre was selected. Aside from the monument itself, a complex of three buildings, including a presidential library, a museum, and a theater, were also planned to be erected.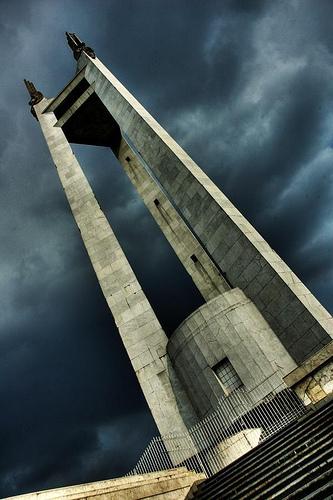 Description
The monument would consist of three vertical pylons (representing the three main geographic divisions of the country: Luzon, the Visayas, and Mindanao), 66 meters (217 ft) tall (Quezon's age when he died), surmounted by three mourning angels holding sampaguita (the national flower) wreaths sculpted by the Italian sculptor Monti.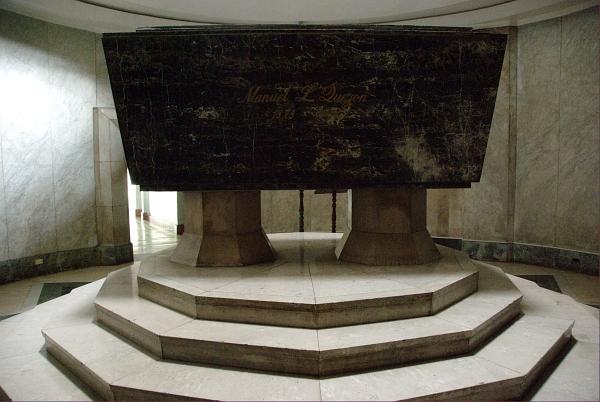 The three pylons would in turn circumscribe a drum-like two-story structure containing a gallery from which visitors could look down at Quezon's catafalque, modeled after Napoleon Bonaparte's in the Invalides. The gallery and the catafalque below are lit by an oculus, in turn reminiscent of Grant's Tomb.
Construction and completion
Construction of the Quezon Memorial was begun in 1952 but proceeded slowly, in part due to the cost of importing Carrara marble, brought in blocks and then carved and shaped on-site. There were also problems associated with the theft of the marble blocks and the management of memorial funds. The monument was finally completed in 1978, the centennial of Quezon's birth. His remains were reinterred in the memorial on August 19, 1979. It was during that time that by virtue of a presidential decree, President Ferdinand E. Marcos mandated the site as a National Shrine. The National Historical Institute manages, and has authority, over the monument itself, while the Quezon City government administers the park.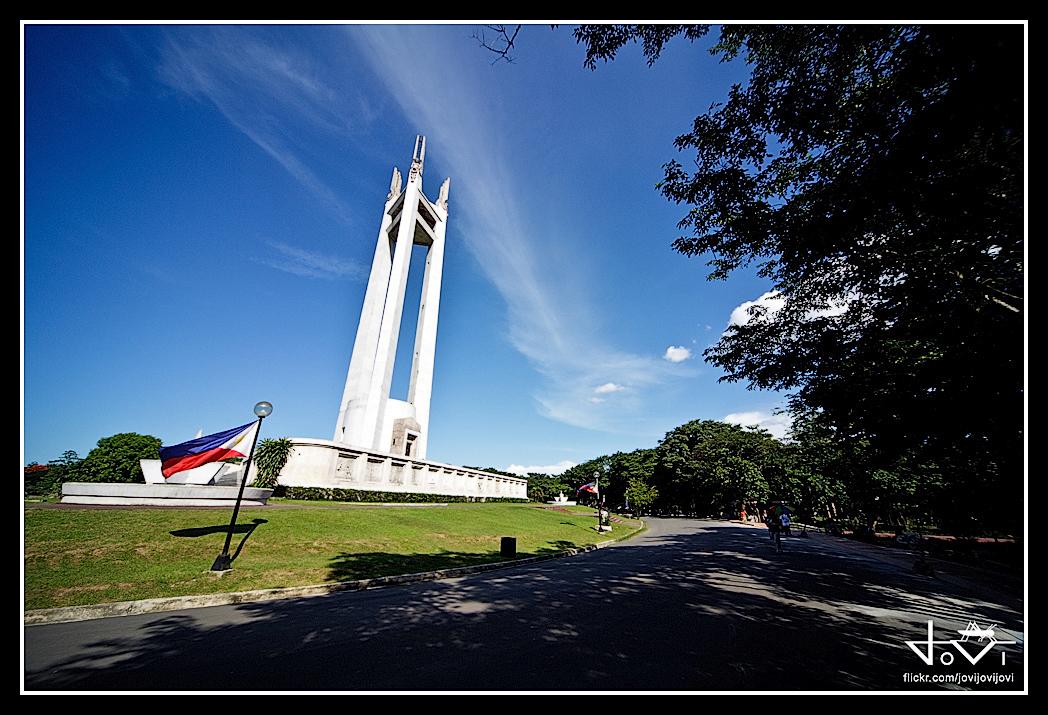 The planned auxiliary structures (presidential library, museum, and theater) were never built. Two smaller museums, one containing the presidential memorabilia of Quezon, and the other containing items on the history of Quezon City, were installed within the monument itself. In the 1980s, missing, lost, or incomplete bas reliefs for the outside of the memorial were installed. A development plan was also drawn up and partially implemented, including the building of recreation and dining structures.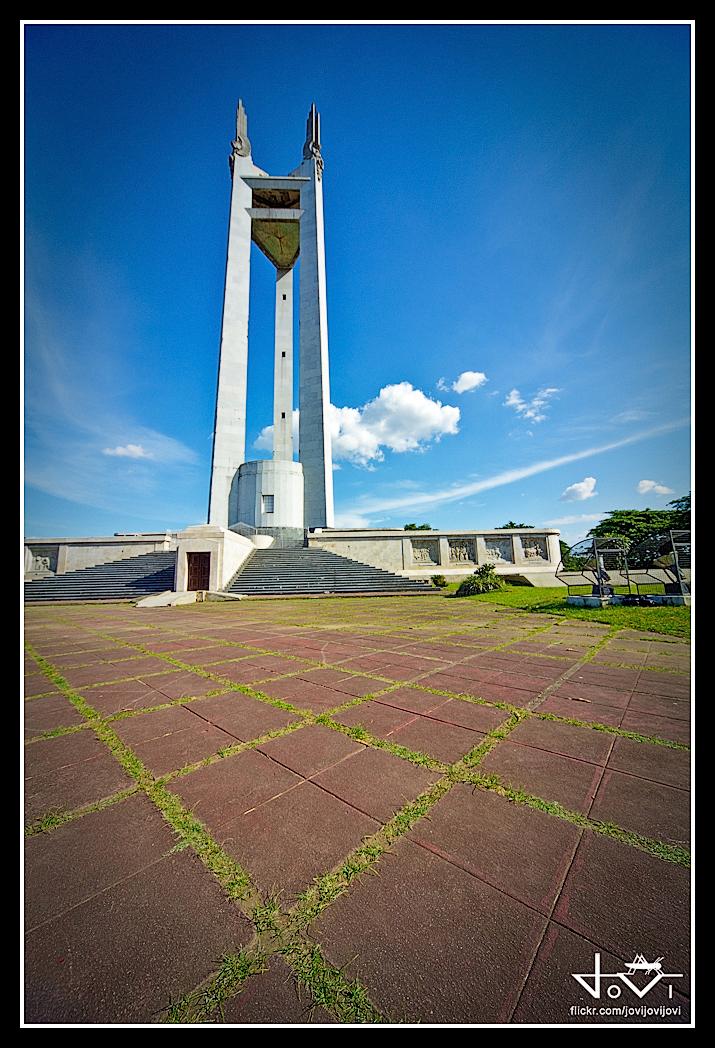 On April 28, 2005, the remains of Mrs. Aurora Quezon, widow of the president, were solemnly reinterred in the memorial as well.
Where to stay
Here is the list of some of the accommodations that can be found around the city of Quezon. It offers good services and comfortable rooms for all visitors.
Imperial Palace Suites - Timog Avenue Corner Tomas Morato Avenue, 1103 Quezon City

Torre Venezia Hotel - 170 Timog Avenue cor Scout Santiago St.,, 1100 Quezon City

Dangay Suites - 99-A Dangay Street, 1105 Quezon City

Eurotel Araneta Center, Cubao - General Araneta Corner General Roxas Streets, 1109 Quezon City

The Sulo Riviera Hotel - Matalino Road, Diliman, Quezon City

Sir William's Hotel - 39 Timog Avenue, 1103 Quezon City

Lemon Tree Inn - 18 Scout Magbanua Street near corner of Quezon Avenue, Barangay Paligsahan,, 1103 Quezon City

Robbinsdale Residences - # 14 Araneta Ave. corner Palanza St., 1113 Quezon City

Mezza Residences Condote - Aurora Boulevard Corner Araneta Avenue, Guirayan Street, Barangay Dona Imelda, 1000 Quezon City

La Breza Hotel - Mother Ignacia St., 7876 Quezon City

Crowne Plaza Galleria Manila - Ortigas Avenue corner ADB Avenue, 1100 Quezon City

Eastwood Richmonde Hotel - 17 Orchard Road, Eastwood City, Bagumbayan, 1110 Quezon City

Stone House Bed and Breakfast Quezon City - 1315 E. Rodriguez Avenue, 1100 Quezon City

Fersal Hotel - Annapolis - 49 Annapolis Street, Cubao, 1100 Quezon City

The Oracle Hotel - 317 Katipunan Avenue, 1600 Quezon City
Getting around the city
Public transportation within the city, like in most of the urban areas in the Philippines, is facilitated mostly using inexpensive jeepneys and buses. Tricycles give access to more secluded areas, while taxi cabs are available to navigate any course.
This City has 3 Circumferential Roads. The following are:
C-3: Sgt. Emilio Rivera Avenue and Araneta Avenue

C-4: Epifanio de los Santos Avenue or EDSA

C-5: Mindanao Avenue, Tandang Sora Avenue, Congressional Avenue Extension, Katipunan Avenue and E. Rodriguez Avenue
Railway
Currently, two elevated light rail systems and one heavy rail system run through Quezon City: LRT 1 – at EDSA (C-4) connecting North Avenue and Baclaran (Manila) LRT 2 – at Aurora Boulevard (R-6) connecting Santolan (Pasig City) and C.M.Recto Avenue (Manila), and MRT 3 – at EDSA (C-4) from Taft Avenue (R-2 in Pasay City) to North Avenue.
An elevated rail transit system (MRT-4) that was supposed to follow the general alignment of Quezon and Commonwealth Avenues (R-7) was shelved. In its place, a 22 kilometer rail system will be built. The MRT-7 project will commence at North Avenue, connecting the MRT-3 at its northern terminus. It will then go through Commonwealth Avenue, then through Regalado, Quirino Highway, ending in San Jose del Monte, Bulacan. The system has a proposed spur line to connect itself to MRT-2 in Katipunan, passing through the University of the Philippines Diliman and Katipunan Avenue.
The following elevated railway stations in the city (Only 13 Stations):
MRT-3 (with 5 Stations):

North Avenue- (Connected to LRT-1 Yellow Line)

Quezon Avenue

Kamuning

Araneta Center-Cubao- (Connected to LRT-2 Purple Line)

Santolan

LRT-2 (with 5 Stations):

Gilmore

Betty Go-Belmonte

Araneta Center-Cubao- (Connected to MRT-3 Blue Line)

Anonas

Katipunan

LRT-1 (with 3 Stations)

Balintawak

Roosevelt

North Avenue- (Connected to MRT-3 Blue Line)
Rating:
2 people rated this.