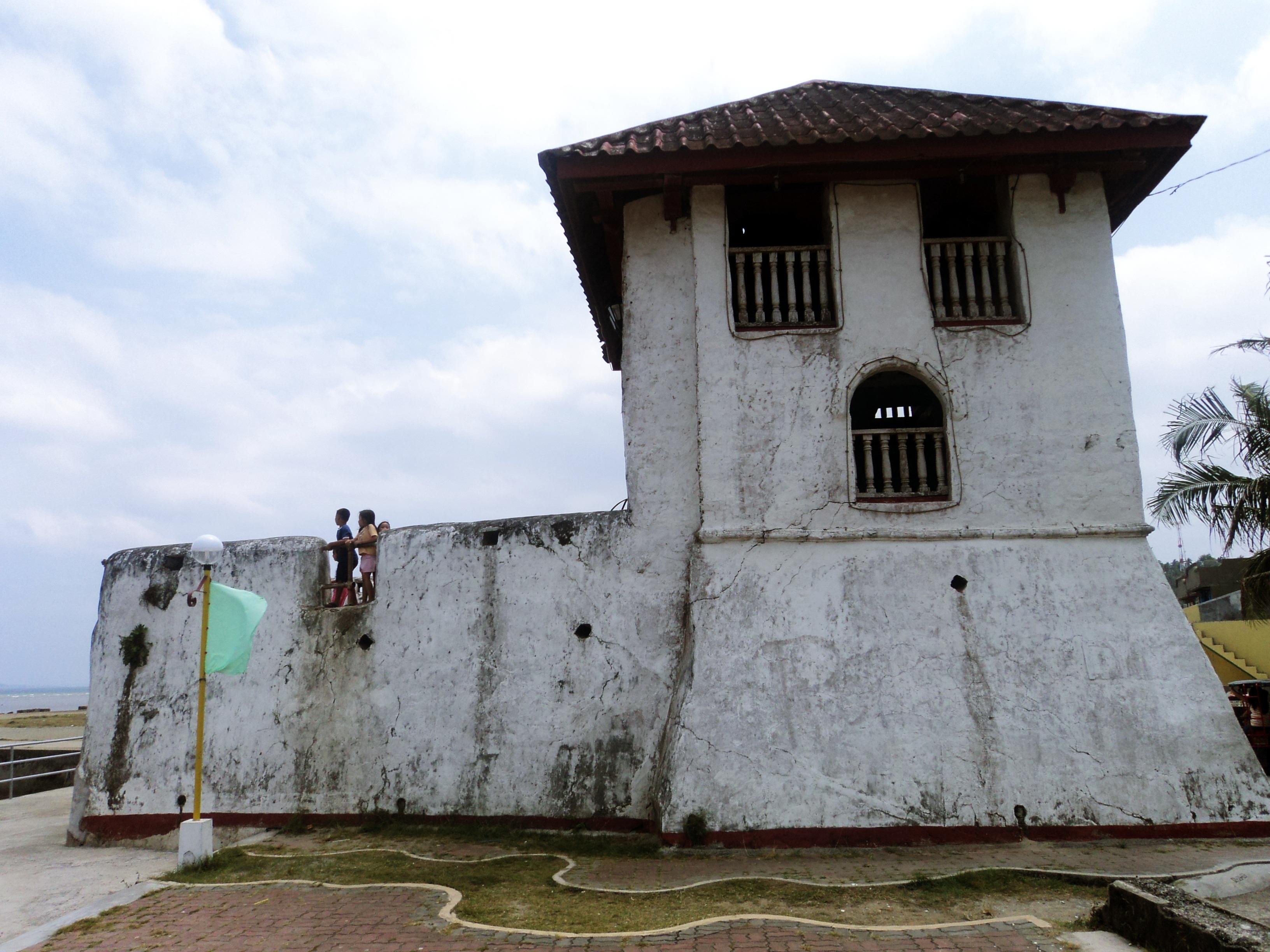 Kutang San Diego (Spanish Fort)
The province of Quezon has a colorful and vibrant culture which is deeply rooted in the many contributions this province has had to Philippine history. Quezon is rich in heritage: from the many historical structures which are centuries old, to the ancient artifacts that reflect the lives and times of the people who have lived here.

Malagunlong Bridge
Tayabas, Quezon
Built during the Spanish colonial period using Spanish and indigenous engineering skills and materials, this bridge is considered the oldest one in town. It was constructed within the general period of 1585 onwards when the construction of the parish church was initiated.
Alitao and Malaoa Bridges
Tayabas, Quezon
The bridges are reckoned to be a century-old but are still passable. It is located 4 kilometers from the town proper of Tayabas.
Kutang San Diego (Spanish Fort)
Town proper of Gumaca, near the pier.
The structure built under the supervision of Franciscans during the latter part of the 18th century. It was constructed as a look-out point of the town against sea pirates.
San Diego de Alcala Fortress
Gumaca, Quezon
Recognized by the National Historical Commission as a national treasure in 1981, this fortress was constructed under the leadership of the Franciscan Father Francisco Coast.
Claro M. Recto Shrine
Tiaong, Quezon
The late Sen. Claro M. Recto, a great statesman and staunch nationalist whose career and body of written work on nationhood, governance and politics has inspired many generations.
Iskong Bantay Watchtower
Atimonan town proper, Quezon
It was built by the Spanish authorities as a watchtower to warn the townsfolk of Atimonan of impending pirate attacks.
San Antonio de Alcala Park
Maharlika Highway, Gumaca Quezon
Named after the town's patron saint, the park features a promenade area facing Lamon Bay and the neighboring island of Alabat. The park is located at the approach to the town of Gumaca.
Century-Old Bells (Catholic Church Compound), Guinayangan, Quezon

Living representations of the old existence of Catholicism in the municipality. A collection of all the bells used by the Catholic Church in calling its members to attend to their obligations to the Almighty and whose lost chimes remained unaltered on the minds of the faithful in reminiscing past celebrations and holding of traditions.
How to get there
From Manila you can reach Quezon Province by bus to your destination.
Here is the list of terminals where you can ride buses with trips to Lucena, Quezon:
EDSA-Kamuning

Cubao

Buendia-Taft

EDSA-Pasay
Ride on a bus from the stations above to Lucena, Quezon. Get off at the Lucena Grand Terminal. From there, jeepneys are available to the different destinations. Travel time will take more or less 4 hours from Manila.
Rating:
0 people rated this.