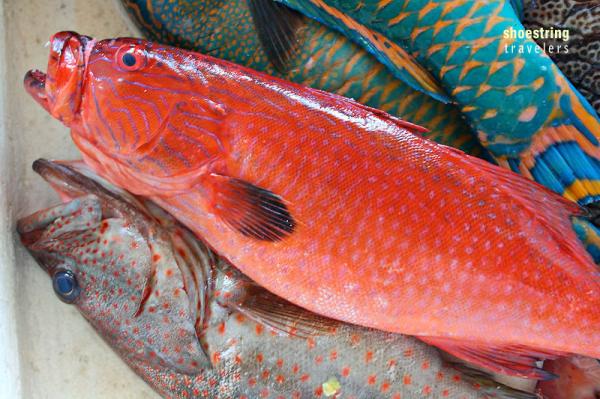 You may also check these sites:
https://shoestringdiary.wordpress.com/?s=REAL%2C+QUEZON
https://www.shoestringtravelers.com/?q=node/105


A visit to the roadside seafood market of Tignoan in Real, Quezon province reminded us about a similar trip to a market in Bantayan Island, Cebu years ago. The various fish, crustaceans and other marine animals for sale here seemed better fit for an aquarium than for the dinner table.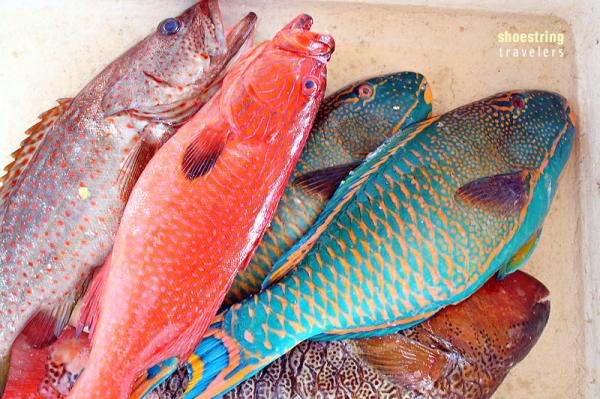 Colorful groupers and parrot fishes at Real's seafood market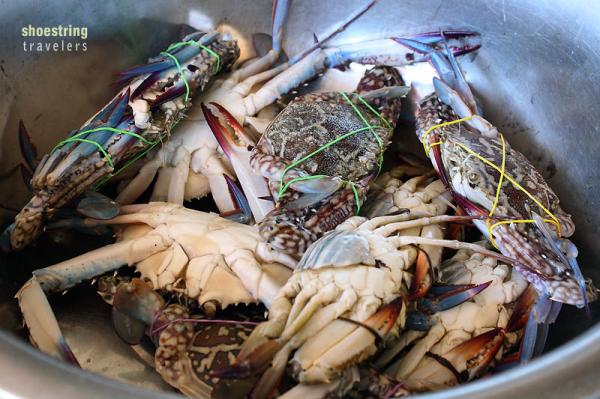 Blue crabs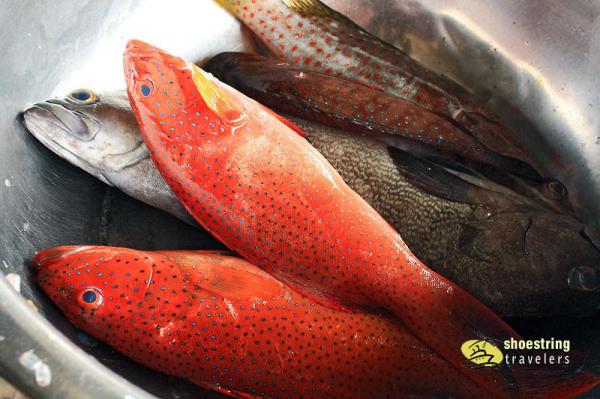 A marine biologist friend says these colorful fishes were probably caught
at the reefs off nearby Polilio Islands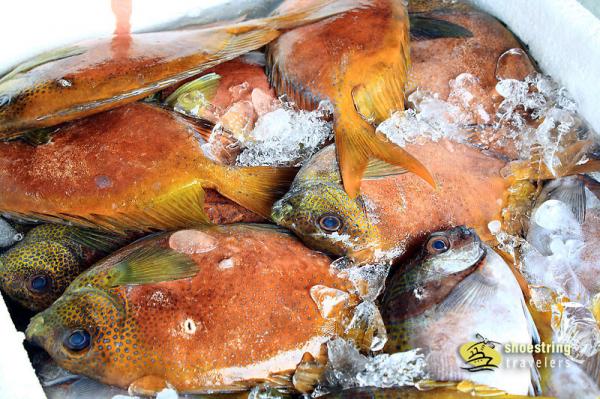 Rabbit fish or "samaral;" most rabbit fish we've seen before were not as colorful as these ones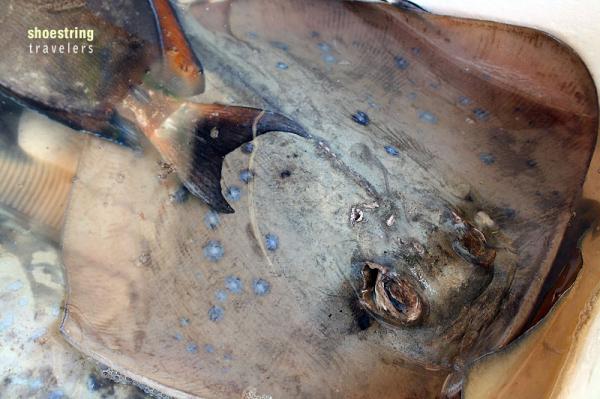 Blue spotted stingray
At Real, you can buy freshly caught seafood and have it cooked while you wait. We've been here three times already and never failed to have lunch at the seafood market every time. Their squid adobo was the best we've ever had: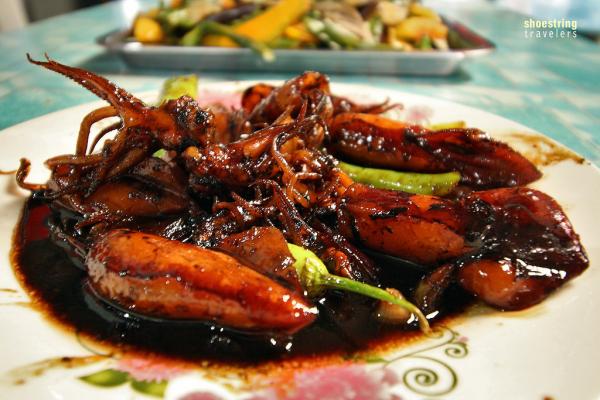 Squid adobo

We've also had a variety of fishes and shrimps – steamed, fried, grilled or cooked in soup (usually sinigang). Our highlight however was steamed giant freshwater shrimps that looked like junior lobsters served alongside regular shrimps. These are freshwater crustaceans so we were wondering where they came from. Perhaps from the rivers and mangrove swamps of Real?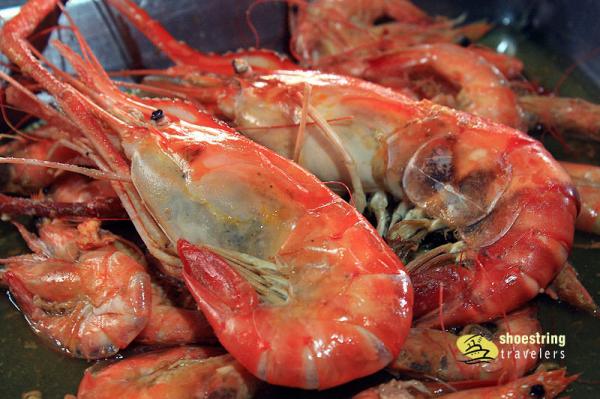 steamed giant freshwater shrimps

More colorful marine life at Real's seafood stalls: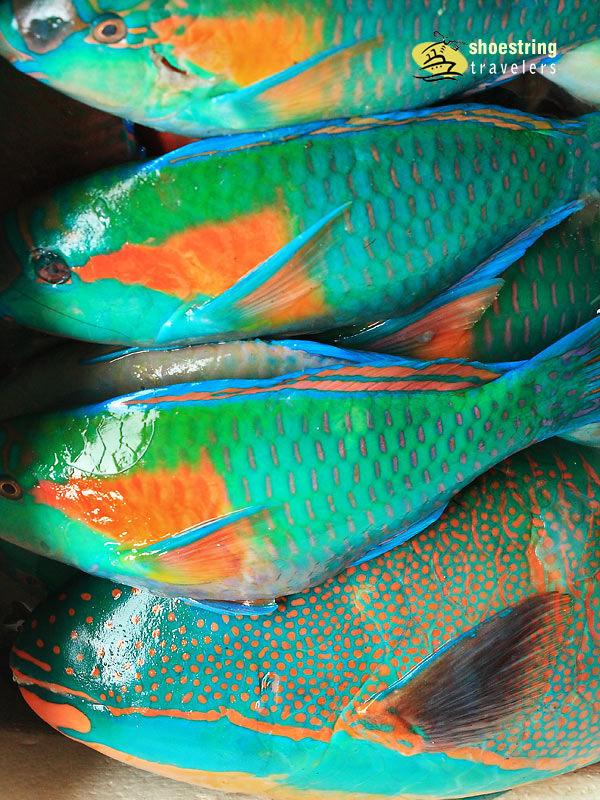 Colorful parrot fish
Blacksaddle goatfish with another species of fish that we do not know
Rating:
0 people rated this.