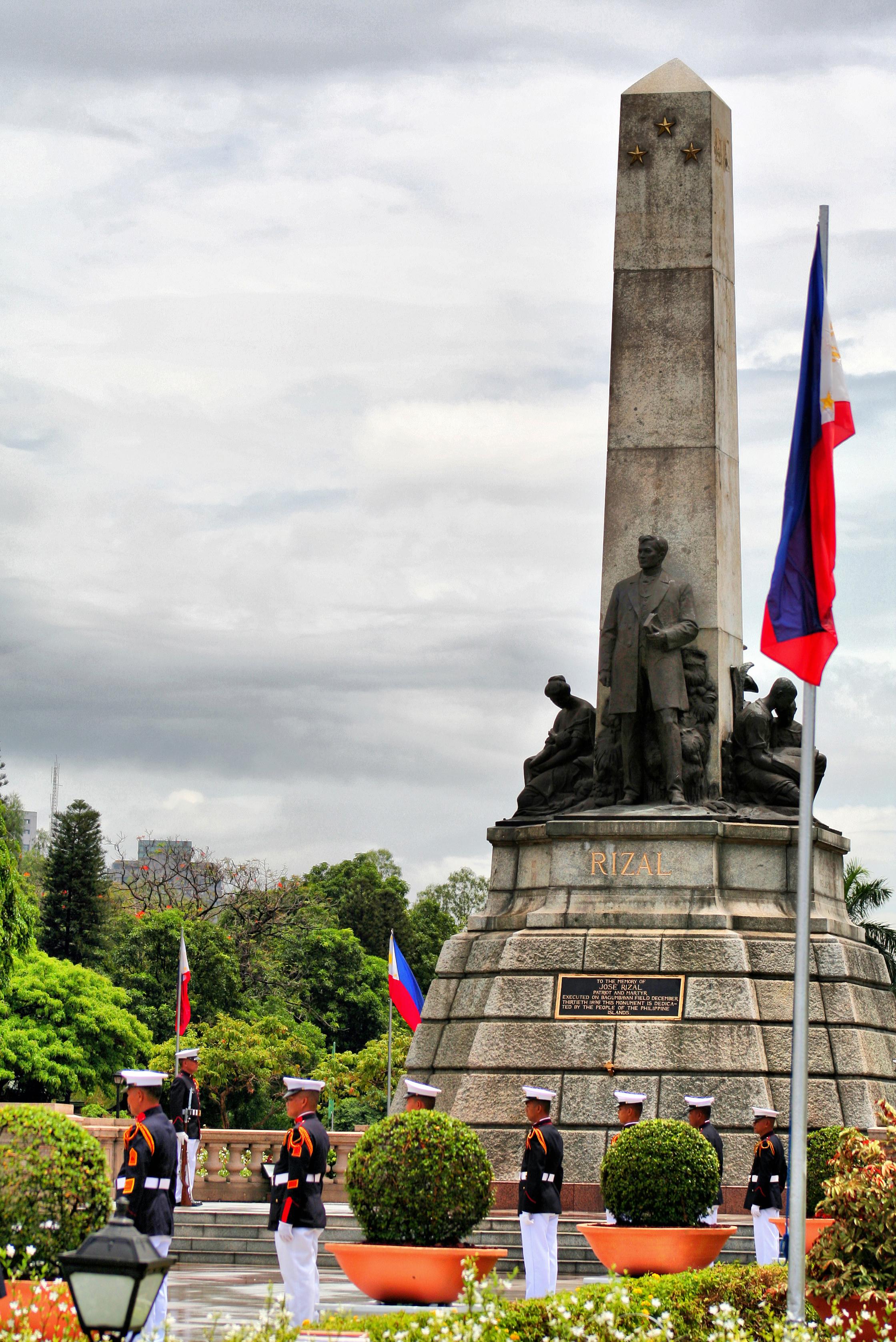 The Rizal Monument is a memorial monument in Rizal Park in Manila, Philippines built to commemorate the Filipino nationalist, José Rizal. The mausoleum consists of a standing bronze sculpture of the martyr, with an obelisk as his backdrop, set on a pedestal upon which his remains are interred. A plaque on the pedestal front reads: "To the memory of José Rizal, patriot and martyr, executed at Bagumbayan Field December 30th, 1896, this monument is dedicated by the people of the Philippine Islands".
The perimeter of the monument is in a continuous ritual guarding by the soldiers known as the Kabalyeros de Rizal (Knights of Rizal). About a 100 m (330 ft) west of the monument is the exact location where Rizal was executed represented by life-size dioramas of his final moments.
Accommodations
Bayview Park Hotel - Ermita, Manila

Centara Hotel Manila - Malate, Manila

Century Park Hotel - Malate, Manila

Diamond Hotel Manila - Malate, Manila

G Hotel Manila by Waterfront - Malate, Manila

Hotel H20 Manila - Rizal Park, Manila

Hyatt Hotel and Casino Manila - Ermita, Manila

Manila Hotel - Rizal Park, Manila

Pan Pacific Manila - Malate, Manila

Ramada Manila Central - Binondo, Manila

The Bayleaf Intramuros - Intramuros, Manila

Waterfront Manila Pavilion - Ermita, Manila
Getting around the Manila City
Manila is the major city in the Philippines. Tourists can go around Manila in many options. Buses, FXs, jeepneys, taxis, tricycles, and pedicabs are available as a mode of transportations in the city. The city is also serviced by the Manila Light Rail Transit System, popularly known as LRT, as distinct from the MRT in other parts of Metro Manila.
Calesas are still used in the streets of Binondo and Intramuros, but mostly for tourists. Which mode of for-hire used depends upon the distance to be traveled, the cost, and the width of the streets.
The Port of Manila, located in the vicinity of Manila Bay, is the chief seaport of the Philippines. The city is also served by the Pasig River Ferry Service which runs on the Pasig River.
The city is served by the Ninoy Aquino International Airport and Diosdado Macapagal International Airport.
Rating:
0 people rated this.