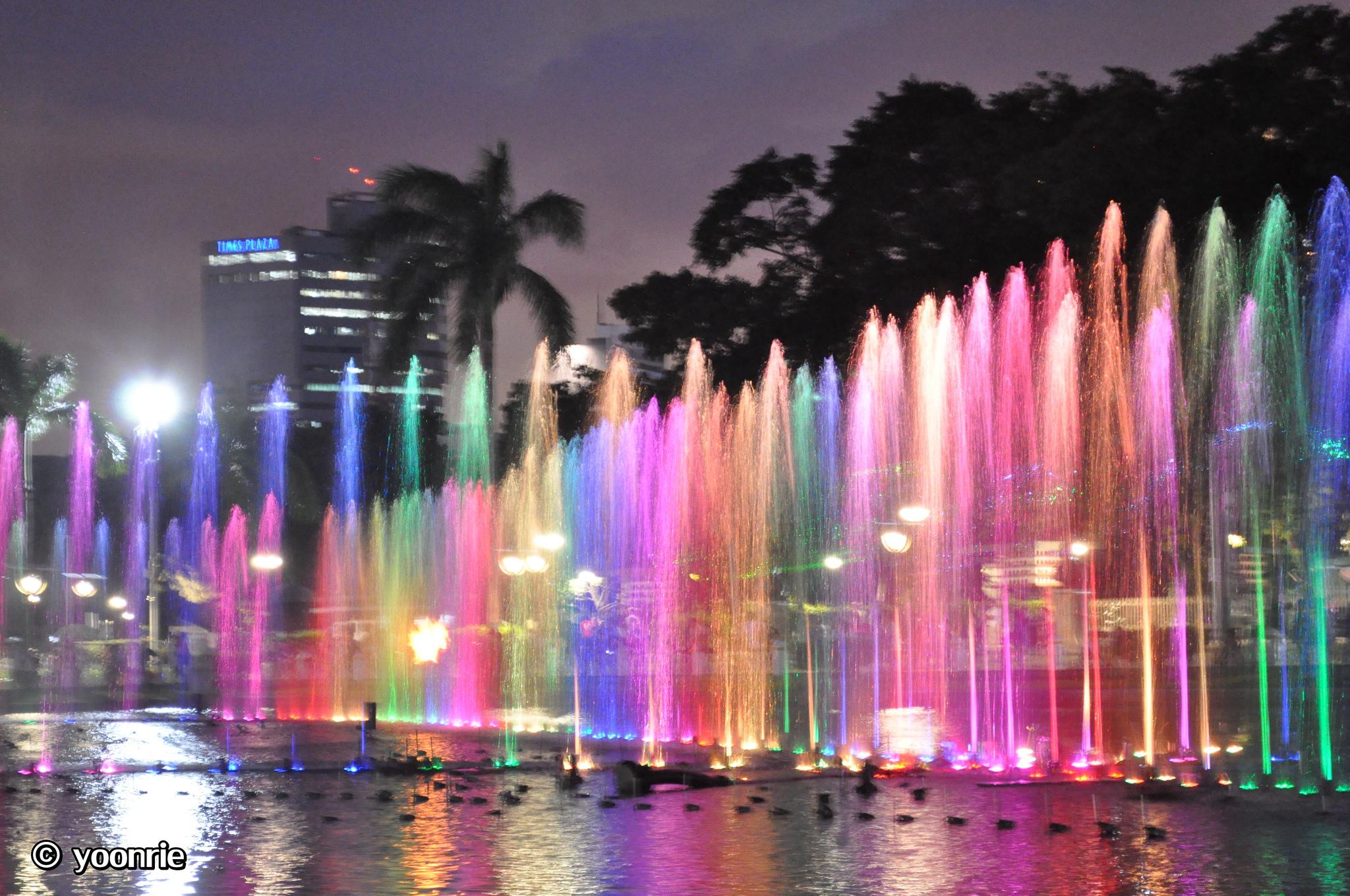 Rizal Park is considered the premier park of the Philippines; after all it is the largest urban park in Asia. It is very popular with people who want to relax and have a great time with their families, loved ones, and friends. The park is a vast area with different attractions that are for children, families and barkadas.

The park has long been one of the most favorite places to spend Christmas in Manila. Last year 2012, inspite of the sadness that many Filipinos felt because of Typhoon Pablo that gave so much pain and grief to many, Rizal Park opened an attraction entitled "Paskong Pinoy 2012," a month-long Christmas and New Year celebration where a series of concerts and events were catered during the celebration. It also offered exciting entertainment that will surely enjoyed by many people.
News websites mb.com and remate.ph featured articles on Paskong Pinoy 2012, which aims to give people happiness, especially for those people who were affected by Typhoon Pablo last Christmas. Best of all, it was offered free. It also meant to have Luneta be recognized as one of the safest parks for the family in the country.
Before the celebration, the Department of Tourism, the City of Manila, and the National Parks and Development Committee renovated the children's park and added some new attractions, such as recreational facilities like the Planetarium and the Grandstand. The Dancing Fountain remains the highlight of the Park where visitors, especially children, can enjoy the light and water show breathlessly.
The month-long celebration last year was outlined by a series of events and parties, such as free concerts where Glock 9, Ney, and Pretty Young Things performed.
A concert called Joyous Rock in the Park was started last December 7, 2012 and finished on January 7, 2013.
Bazaars, lion and dragon dance exhibitions, Ati-Atihan, Christmas carol competition, and drums and bugle parade were some of the events held last year.
The park drew a big crowd because of the said attractions.
The events and attractions were presented by the city of Manila, Department of Tourism, the National Parks Development Committee, and Asia Brewery, now on their 30th anniversary.
The Christmas last year became fun and colorful in Rizal Park where a lot of families gathered to spend and celebrate their Christmas at the park with their children.
Rizal Park became the center of Manila's Christmas and New Year celebrations, as it encouraged Filipino families to spend the holidays together.

Rating:
9 people rated this.