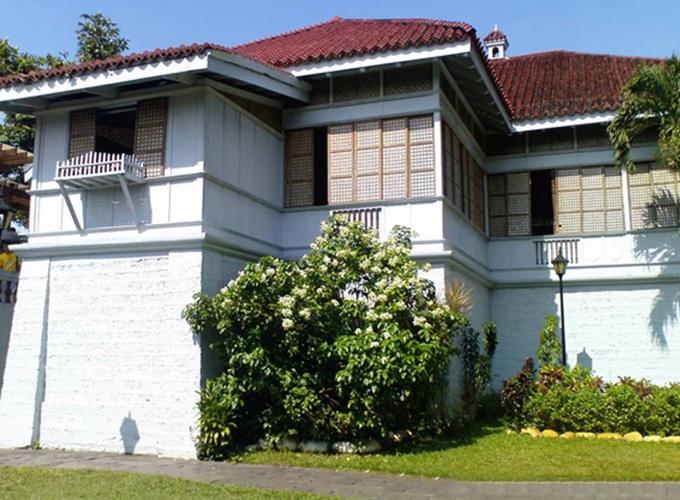 Overview
This two-storey structure with a red-tiled roof typical of elite residences during the 19th century is maintained as a National Shrine by the national government. It houses the National Hero's childhood memorabilia and that of the national hero's family, ranging from pictures of the late hero, boyhood sculptures of Jose Rizal, to laminated excerpts of some of his best written works. The house is by no means an original one. Except for the old water well, everything is a reconstruction of the original house. The shrine offers guided tours for groups. It has a gift shop on the ground floor. There is no entrance fee, but donations are welcome. The shrine is open from 8:00 am to 12:00 noon and 1:00 pm to 5:00 pm every day except Monday.
Location
Calamba Town Proper, Calamba City.
José Protacio Rizal Mercado y Alonso Realonda
Jose Rizal, (June 19, 1861 – December 30, 1896), was a Filipino polymath, a patriot, and the most prominent advocate for reform in the Philippines during the Spanish colonial era. He is regarded as the foremost Filipino patriot and is listed as one of the national heroes of the Philippines by the National Heroes Committee. His execution by the Spanish in 1896, a date marked annually as Rizal Day, a Philippine national holiday, was one of the causes of the Philippine Revolution.
Rizal was born to a rich family in Calamba, Laguna and was the seventh of eleven children. He attended the Ateneo Municipal de Manila, earning a Bachelor of Arts, and enrolled in medicine at the University of Santo Tomas. He continued his studies at the Universidad Central de Madrid in Madrid, Spain, earning the degree of Licentiate in Medicine. He also attended the University of Paris and earned a second doctorate at the University of Heidelberg.
Rizal was a polyglot conversant in twenty-two languages. He was a prolific poet, essayist, diarist, correspondent, and novelist whose most famous works were his two novels, Noli me Tangere and El Filibusterismo. These social commentaries on Spanish rule formed the nucleus of literature that inspired peaceful reformists and armed revolutionaries alike.
As a political figure, José Rizal was the founder of La Liga Filipina, a civic organization that subsequently gave birth to the Katipunan led by Andrés Bonifacio and Emilio Aguinaldo. He was a proponent of achieving Philippine self-government peace through institutional reform rather than through violent revolution, although he would support "violent means" as a last resort.
Rizal believed that the only justification for national liberation and self-government is the restoration of the dignity of the people, saying "Why independence, if the slaves of today will be the tyrants of tomorrow?" The general consensus among Rizal scholars is that his execution by the Spanish helped to bring about the Philippine Revolution.
Accommodation
Riverview Resort and Conference Center
Location : National Highway BO.Parian, Calamba, Laguna, Philippines 4027
The Green Glass Boutique Hotel
Location : Crossing Calamba City, Calamba, Laguna, Philippines
Rockpoint Hotspring Resort Hotel & Spa
Location : Maria Makiling Hot Springs Village,Purok Uno, Brgy Pansol Calamba City, Los Banos, Laguna, Philippines 4017
Location : Greenfield Auto Park, Santa Rosa, Laguna, Philippines
Location : Sta. Rosa Business Park, Santa Rosa, Laguna, Philippines
How to Get There
Here is the list of terminals where you can spot buses that have a trip going to Calamba.
Kamias, Quezon City (near Cubao)

Buendia corner Taft Ave., Manila

Alabang
Rating:
0 people rated this.