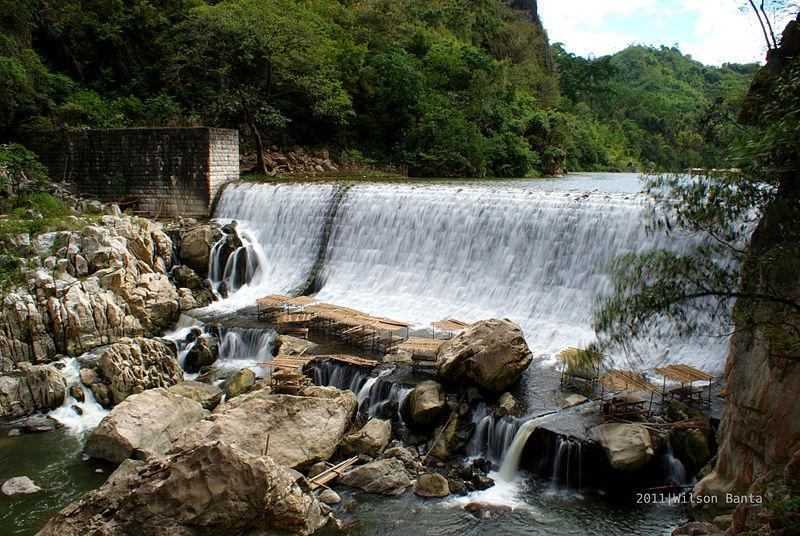 Wawa Dam, Montalban, Rizal

Rodriguez is a first-class urban municipality in the province of Rizal, Philippines. It is the northernmost town in the province and comes after San Mateo, Rizal, and Quezon City coming from Metro Manila. The town is located on the slopes of the Sierra Madre mountain range and features many resorts; it is also the largest town in Rizal province with an area of 312.70 km².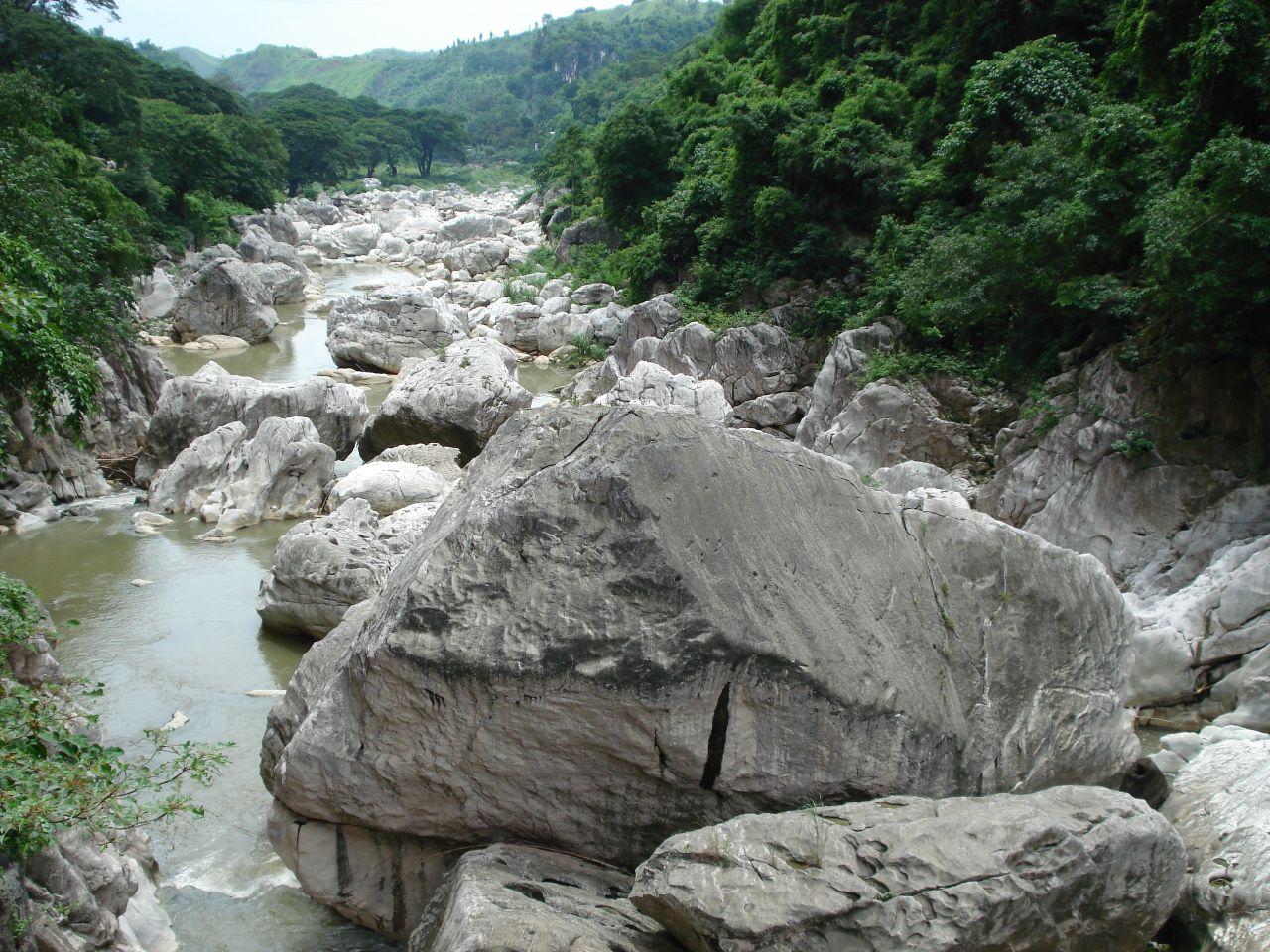 The town's old name, Montalban, refers to its mountainous topography. It was also the town's official name from 1909, until Batas Pambansa Blg. 275 was passed in September 1982, which officially renamed the town. The town's official name is taken from the family name of Eulogio Rodriguez, Sr., one of the most prominent Montalbeños.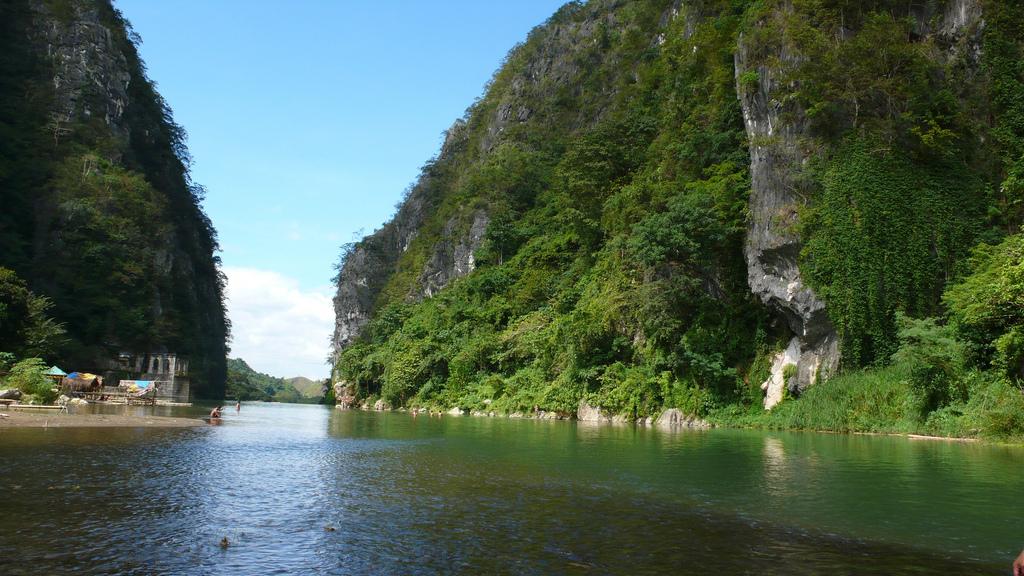 With its fast urbanization and economic growth, the municipality is now part of Metro Manila built up area and currently ranks as the eighth-richest municipality in the Philippines, with an annual income of Php 310 million (2007).
The legend of Bernardo Carpio is said to have happened in the mountains of the town.
Geography
Rodriguez is a town of mountains. From its north to south, a series of sloping ridges, hills and mountains ranges adorn the town. In fact, around 27% or the town is occupied by mountains and slopes. The town's highest peak is Mt. Irid, towering 1,469 meters above mean and sea level.
The province of Rizal spans for 1,175.8 square kilometers. Rodriguez makes up 26.6% on the entire province of Rizal, housing 11 barangays. The land mass of Rodriguez is big enough to be an ideal place for many purposes, such as agriculture, commerce such as the Avilon Zoo, and hiking and climbing spots of Wawa Gorge, relocation of communities (having a strategic position east of Rizal, and a lot of areas where low-cost housing projects can be put up), subdivision areas for either low-,mid-,high-cost housing, and also for special uses (such as the landfill).
History
Rodriguez was founded in World War II. Japanese pilots bombed Montalban (now Rodriguez) in December 1941. The Japanese soldiers occupied Montalban, Rizal in 1942.
Tourist attractions
Avilon Zoo (Montalban Zoological Park)

Wawa Dam

Pamitinan Cave

Puray Falls

Noah's Park

Our Lady of the Most Holy Rosary Parish Church, J.P. Rizal Ave. Balite, Montalban, Rizal, - the prominent catholic church
What to Do
Many outdoor activities can be done in Montalban
Mountain Climbing

Outdoor Camping

Mountain Hiking

Searching for History

Malling

Caving

Mountaing Biking

Indoor Activities

Basketball Games

Table Tennis
Accommodations
Here is the list of hotels and resorts in the province.
Location: Sitio Loreland, Barangay San Roque, Antipolo City, Antipolo / Rizal, Manila, Philippines
Seven Suites Hotel Observatory
Location: Hollywood Hills Sumulong Highway, Antipolo / Rizal, Manila, Philippines
Thunderbird Resorts - Rizal
Location: Eastridge Avenue, Binangonan, Antipolo / Rizal, Manila, Philippines
Location: Ibanez St., Angono, Rizal, Antipolo / Rizal, Manila, Philippines
Getting There
Mode of transportation is via jeepneys, suv's (FX), bus & tricycle-pedicab if moving within the locality.
There are many entrance points in getting Montalban:
VIA Araneta Center, Cubao, QC Take FX or jeepneys with signboard "Montalban" along Aurora Blvrd. Some areas in Araneta Center, like Alimall, & Farmers Market had terminals of FX too.

VIA Sta Lucia Mall/Robinson Metro East in CAINTA, Rizal Take FX or jeepneys along Marcos Hi-way with signboard "MONTALBAN"

VIA Commonwealth Avenue, Litex Road Take jeepney at the ternimal along litex road going to "MONTALBAN"
Getting Around
You can take tricycle for small distances from the main road, J.P. Rizal Avenue to any point of Montalban in the downtown area like San Jose, Rosario, Balite, Manggahan, & Geronimo.
Getting into some subdivision requires you to take pedicab, a tricycle type vehicle but it is run by human power using a bicycle.
To get to far-flung areas like Puray, Mascap & San Isidro, a mountainous baranggay, there are special jeepneys at the San Rafael Public Market.
Rating:
0 people rated this.