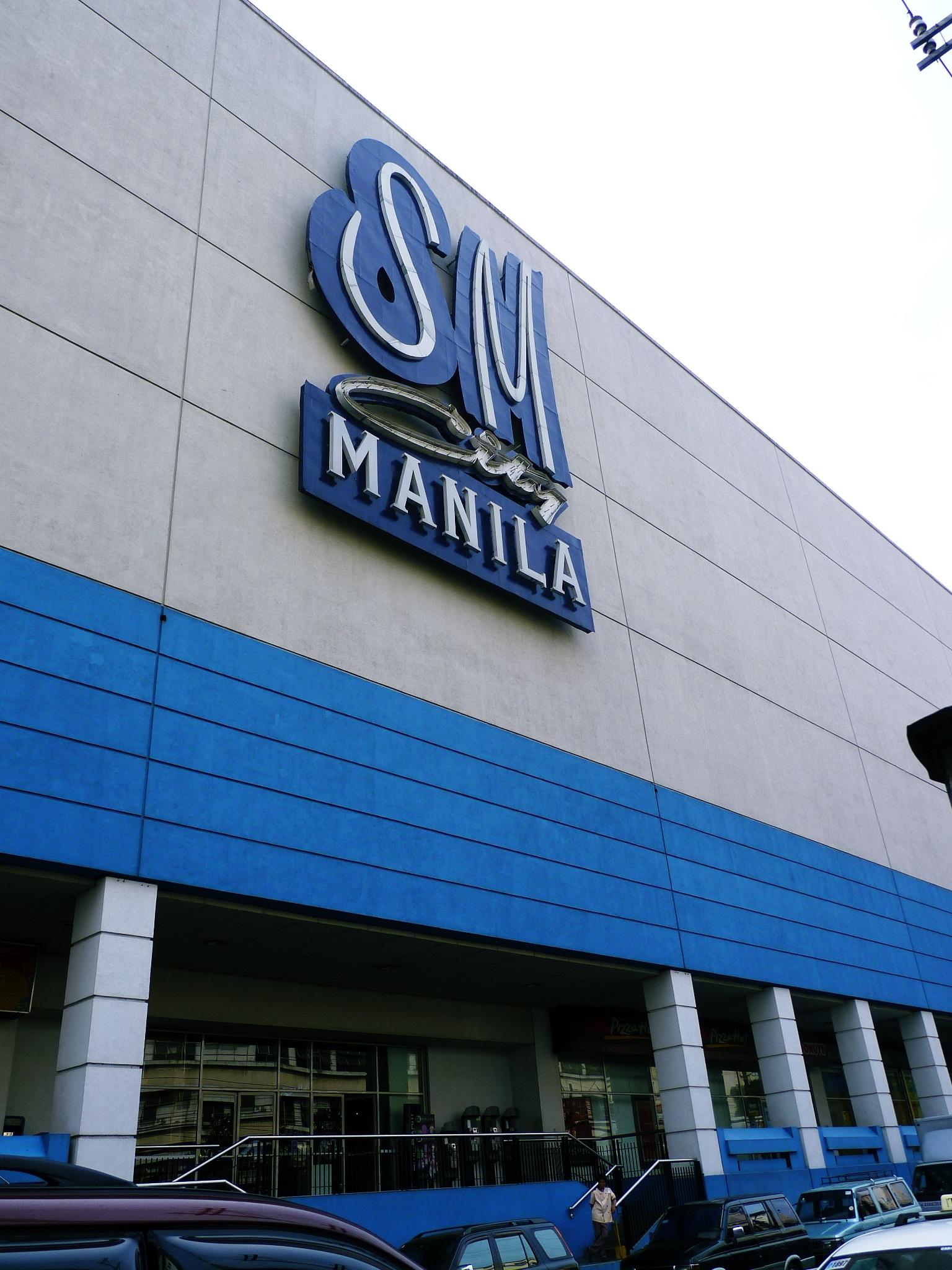 SM City Manila is the first SM Supermall in the city of Manila. It is located within the corners of Natividad Almeda-Lopez (formerly called Concepcion), A. Villegas (formerly called Arroceros) and San Marcelino Streets in Ermita, Manila just beside the Manila City Hall. The mall features major SM brands like the SM Department Store, SM Supermarket, SM Cinemas & SM Foodcourt. It has a land area of 25,000 m2 (270,000 sq ft) and a total GFA of 166,554 m2 (1,792,770 sq ft).
History and location
Constructed in a 25,000 m2 (270,000 sq ft) lot in 1999 where the Young Men's Christian Association (YMCA) building once stood, SM City Manila transformed the old avenue district into an ultimate shopping destination in the city. One of the largest malls in the city, it proved to be a one-stop destination for shoppers living nearby and mostly caters the youth because of its proximity to several campuses like Lyceum of the Philippines University (LPU), Adamson University, Colegio de San Juan de Letran, MAPUA Institute of Technology, Philippine Normal University (PNU), Technological University of the Philippines (TUP), Santa Isabel College and many others.
Expansion and renovation
The mall underwent major redevelopment in 2008. Old ceramic tiles were replaced with granite tiles. SM Foodcourt was also given a new look and more lighting fixtures were installed within the hallways. SM Department Store was also renamed as SM Store, the 2nd mall to do so.
Expansion plans for SM City Manila are on the way as SM Prime Holdings are in talks with Government Service Insurance System (GSIS) for buying their property which is located along Natividad-Almeda Lopez corner A. Villegas Street, directly in front of the existing mall, in order to construct a new annex building. The plan is to demolish the existing GSIS structure and construct a new 6-level building that will house the new SM Supermarket, A BPO Company and other tenants. The old SM Supermarket at the main building will be turned into a Cyberzone area. The new annex will also accommodate the additional parking spaces that are mostly needed by the mall at this time because of the limited parking space at the main building, as well as some office spaces for BPOs. As of May 2012, there is still no confirmation or any details about the planned expansion that was rumored to be finished by 2015.
Anchors
SM Department Store (Now SM Store)

SM Cinemas

SM Supermarket

SM Foodcourt

SM Appliance Center
Junior Anchors
Ace Hardware

National Bookstore

Cyberzone

Surplus Shop

Sports Central

Factory Sale Outlet

Watsons
List of Accommodations in the City
Here is the list of hotels that can be found in Manila that offers good service and accommodations.
Bayview Park Hotel - Ermita, Manila

Centara Hotel Manila - Malate, Manila

Century Park Hotel - Malate, Manila

Diamond Hotel Manila - Malate, Manila

G Hotel Manila by Waterfront - Malate, Manila

Hotel H20 Manila - Rizal Park, Manila

Hyatt Hotel and Casino Manila - Ermita, Manila

Manila Hotel - Rizal Park, Manila

Pan Pacific Manila - Malate, Manila

Ramada Manila Central - Binondo, Manila

The Bayleaf Intramuros - Intramuros, Manila

Waterfront Manila Pavilion - Ermita, Manila
Getting around Manila

Manila is the capital of the Philippines. Tourists can go around Manila through many options. Buses, FXs, jeepneys, taxis, tricycles, and pedicabs are available as a mode of transportations in the city. The city is also serviced by the Manila Light Rail Transit System, popularly known as LRT, as distinct from the MRT in other parts of Metro Manila.
Calesas are still used in the streets of Binondo and Intramuros, but mostly for tourists.

The Port of Manila, located in the vicinity of Manila Bay, is the chief seaport of the Philippines. The city is also served by the Pasig River Ferry Service which runs on the Pasig River.
The city is served by the Ninoy Aquino International Airport and Diosdado Macapagal International Airport.
Rating:
11 people rated this.