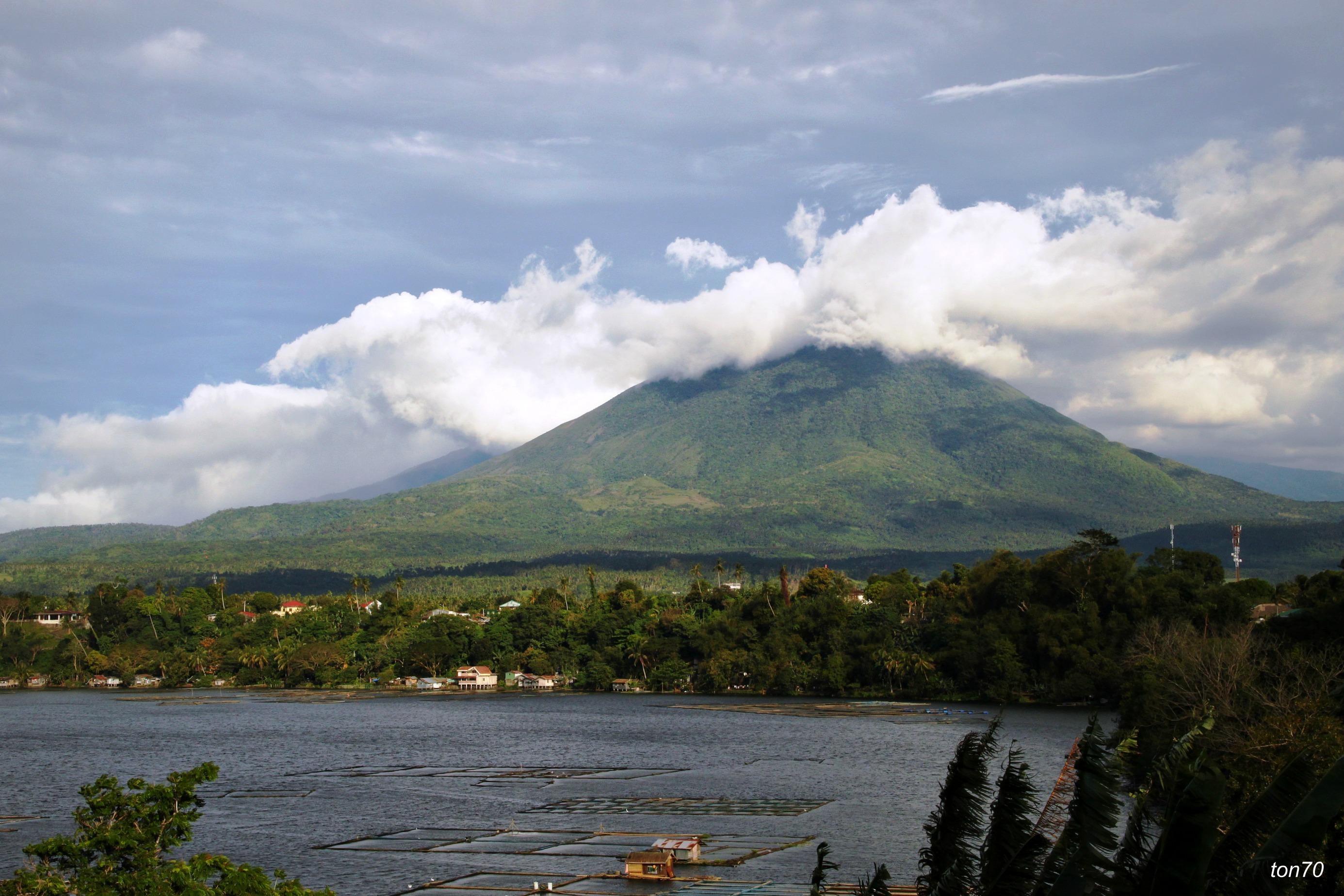 Overview
Lake Sampaloc is an inactive volcanic maar on the island of Luzon, the Philippines. It is one of the lake in the Seven Lakes of San Pablo, Laguna. Nearly half of the lake's depth has a shallow depression at the lake's bottom, indicating its volcanic origin. The lake is located behind San Pablo city hall. It is dotted with floating restaurants along its shoreline serving delectable Filipino and Chinese cuisines. The lake abounds with tilapia, bangus, carp, and several species of shrimps.
Sampaloc Lake is the city's biggest and premier lake, with an area of 104 hectares, a maximum depth of 27 meters, approximately 85% of its volume below 10 meters and 15% below 24 meters.
Legend
Legend tells of a giant Tamarind (Sampaloc) tree in the garden of a selfish, stingy old woman who drove away a fairy disguised as an old man asking for some fruit as a cure for his ailing grandson. Instead of helping him, the old woman had him driven away by her ferocious dogs. The old man was badly hurt. After the old man left, there was a thundering noise and peltering rain, followed by the cracking of the earth. And then, the entire orchard sank into a colossal pit which was immediately filled with water. Henceforth, the villagers called it Lake Sampaloc.
Accommodation
Location : Sta Rosa Tagaytay Road, Santa Rosa, Laguna, Philippines
Location : Sta. Rosa Business Park, Santa Rosa, Laguna, Philippines
The Green Glass Boutique Hotel
Location : Crossing Calamba City, Calamba, Laguna, Philippines
Tahanan Ni Aling Meding Hotel
Location : Dagatan Boulevard, Sampaloc Lake, San Pablo, Laguna, Philippines
Rockpoint Hotspring Resort Hotel & Spa
Location : Maria Makiling Hot Springs Village, Purok Uno, Brgy Pansol Calamba City, Los Banos, Laguna, Philippines 4017
How to Get There
Here is a list of terminals where you can spot buses offering trips to Laguna.
Kamias, Quezon City (near Cubao)

Buendia corner Taft Ave., Manila
Take the bus that has a signboard - Lucena via San Pablo. The travel time will take around two hours if there is no heavy traffic.
Rating:
1 people rated this.