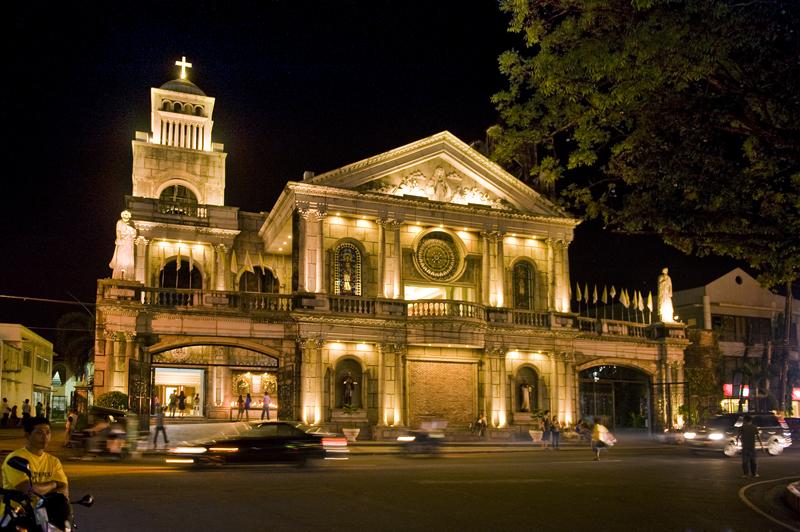 Church
Constructed in the 17th century, this church's infirmary and basement served as interrogation and torture halls for Filipinos who were arrested during the peak of the Filipino-Spanish War in 1986. For the colonial masters, the Church was used as a fortress refuging 500 people during the attacks of Filipino revolutionaries Elias Angeles and Felix Plazo in September 1986. Accepting defeat to the Angeles-Plazo forces, it is in this church's citadels that then Civil Governor of Camarines drafted his letter of surrender consequently offering the Province of Ambos Camarines to the Filipinos.
Bell Tower

The bell tower of San Francisco Church is what remains of the old church building that silently witnessed the historic event on September 17, 1898, when rebels led by Elias Angeles and Felix Plazo besieged Governor Vicente Zaidin together with the remaining Spaniards in Bicol, who was at the church premises for the Peñafrancia fiesta. Despite the siege, the rebels harmed none of the Spanish women and children. The Spanish governor later signed the papers of capitulation which marked the end of Spanish rule in Bicol.
Naga City's List of Accommodations
There is always a place to stay for everyone in Naga City no matter the purpose of the visit or budget. Naga offers a variety of accommodations such as hotels, hostels, inns, and apartelles that showcase the Nagueños warmth and hospitality.
The Avenue Plaza Hotel - Magsaysay Avenue, Naga City

Star View Plaza Hotel - Elias Angeles St., Naga City

Villa Caceres Hotel - Magsaysay Avenue, Naga City

Naga Regent Hotel - Elias Angeles St., Naga City

Naga Manor Hotel

Location: Balatas Road, Naga City

New Crown Hotel - 39 P. Burgos Street, Naga City

Naga City Youth Hostel - 14 Taal Avenue, Naga City

Travel Suite - 45 Almeda Road, San Felipe, Naga City

White Dahlia Apartelle - Mayon Ave. cor. Caimito St., Naga City

Happy Side Apartment Homes - Narra St., Magsaysay Ave., Naga City

Sixteen Lodging House - Roxas Ave., Triangulo, Naga City

24 Hours Lodging House - PNR Road, Triangulo, Naga City4736435

Peñafrancia Resort - Brgy. Carolina, Naga City
Getting There
Naga City is easily accessible by air and land. The city is served by the Naga (WNP) Airport which is located in the barangay of San Jose in the nearby town of Pili. Flights from Ninoy Aquino International Airport to Naga takes approximately 35–40 minutes with services provided by Cebu Pacific and Air Philippines three and two times a day, respectively. By land, Naga is a 7- to 8-hour ride from Manila via Quirino & Andaya Highways or 10 hours via the Maharlika Highway. It is approximately 22 hours from Cebu City with ferry transfers in Sorsogon, the southernmost province of the Bicol peninsula. Buses ply to Sorsogon and Tacloban. Daily rail services to and from Manila used to be provided by Philippine National Railways.
Getting Around
Within the city, the dominant mode of transportation is the tricycles and jeepney, the latter a 16- to 22-seater stretched version of the American jeep. The jeepney, dubbed as "The King of the Road of the Philippines", is abundant all over the city. It is available for long distance travel and around the city on their designated routes.
Other means of transportations can also be found at very affordable prices. The 'padyak' or 'pedicab' is a bicycle with a sidecar. It is good for short-distance travels when you are not in a hurry. It is light and moves around the quaint village streets of the city. Naga still has a number of horse-drawn carriages called 'calesa' along Abella Street.
The 'tricyle' is a motorcycle with a sidecar for short and long distance travel. They are color-coded according to their routes but, can go around other places outside their regular fare for special trips.
Taxis are available. They are generally stationed in key commercial and tourist hot spots. They are all airconditioned with friendly drivers. They can be contacted through their agents or the driver's personal mobile numbers.
Rating:
9 people rated this.