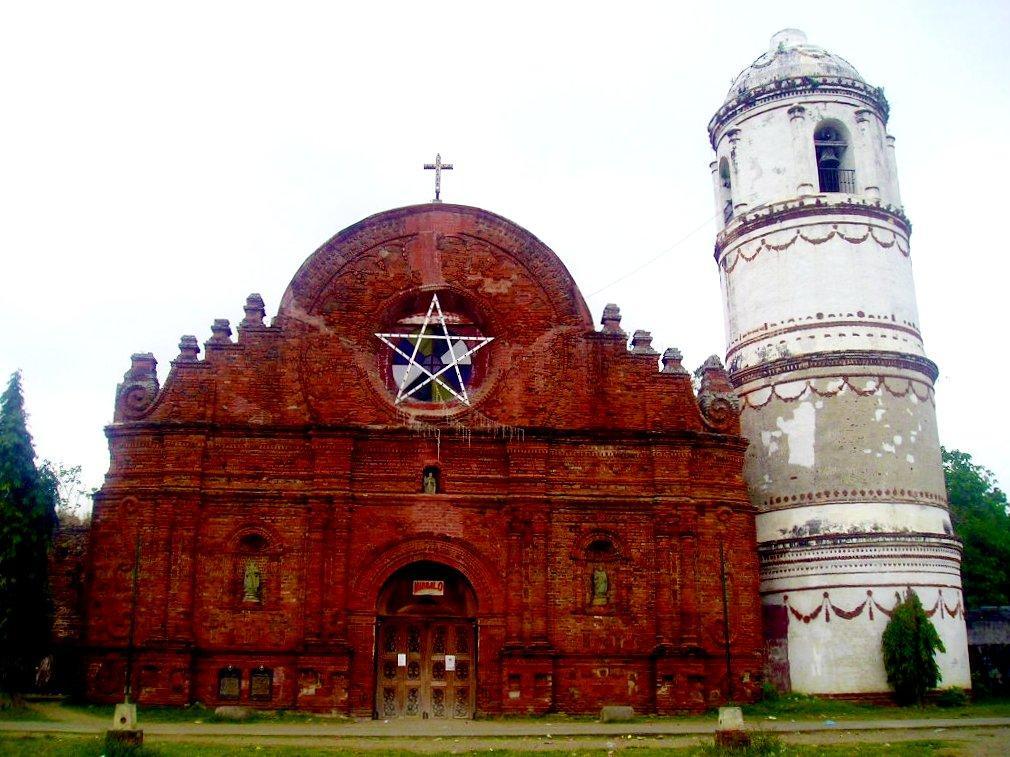 The town of Tamauini in Isabela is home to San Matias Parish Church, one of the most amazing historical legacies of the province that has withstood the test of time.
The Parish Church of San Matias was built in the 1780s by the Dominicans. This is the best-preserved church ensemble in Isabela although its convento is in ruins. The church can be considered to be the best and most artistic brick structure in the Philippines. The delicate brickwork is evident in the church itself and also in the cylindrical, confectionery-like bell tower (a later addition). In the convento's vaulted ceiling may still be seen impressions of the mats that were used as forms to mold wet plaster during construction. A low, undulating brick wall circumscribes the front garden.
First built of light materials by Francisco Nunez O. P., the parish was dedicated to the patron saint, 1707. The church was erected by the Dominicans in 1753. It was made of bricks and coral stones, and a unique cylindrical bell tower was eventually added, the only one of its kind in the Philippines constructed by Fr. Domingo Forto in 1793 and completed in 1805. It had become the capital of Isabela several times in the 1880s. The church was partly damaged during World War II and repaired into original form by the faithful of Tumauini.
Furthermore, the church architectural design bear traces of Chinese artistry, which confirms the belief that long before the Spaniards came to the Philippines, the Chinese had settled in the coastal towns of Northern Luzon.
How to get there
San Matias Parish Church is located in Tumauini in the province of Isabela, which can be reached:
By land:
From Manila, you can go to Isabela by bus going to Cauyan City.
By air:
There are airline companies that fly routes from Manila to Cauyan City. From there you can go to the different towns of Isabela.
The nearest hotels in San Matias Parish Church
Ivory Hotel and Suites - Buntun Highway , Tuguegarao, Cagayan Valley / Isabela
Villa Blanca Hotel - 13 Pattaui St.Ugac Norte, Tuguegarao, Cagayan Valley / Isabela
Mango Suites - 1 Rizal St. corner Balzain Road, Tuguegarao, Cagayan Valley / Isabela
Rating:
0 people rated this.