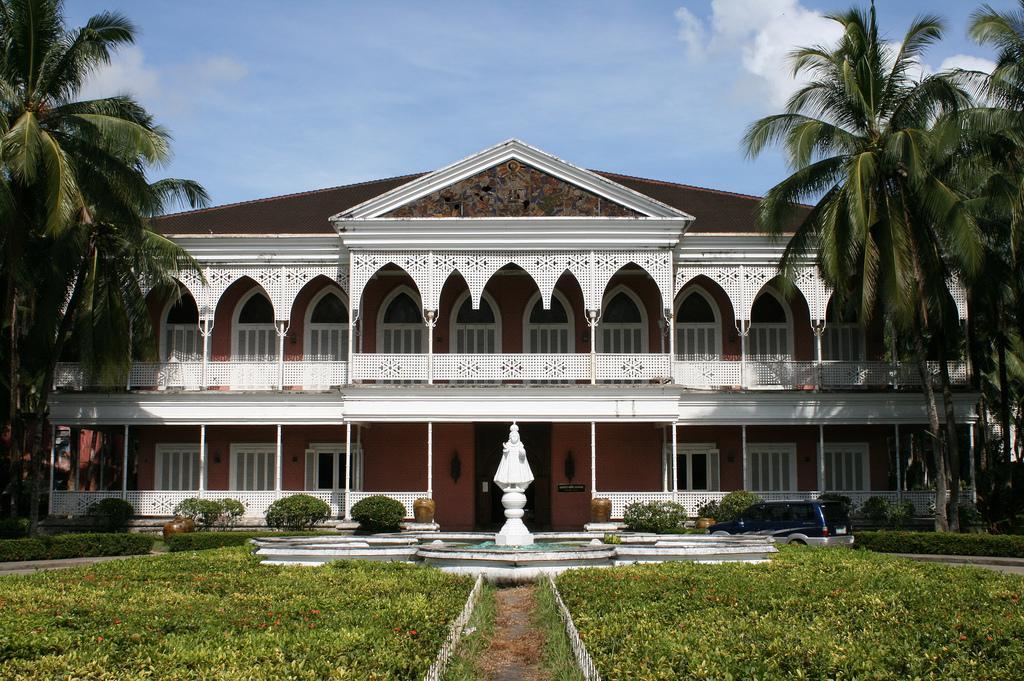 Being the one of the most promising cities of the south, Tacloban City is world-renowned for its natural ecological beauty and diversity and for its historical significance in the Second World War. In fact, it has drawn thousands of visitors every year to revel in its many fascinating attractions. One notable heritage sites of the city is the Santo Niño Shrine and Heritage Museum.
Santo Niño Shrine and Heritage Museum
The Santo Niño Shrine is one of the 29 presidential rest houses that the late President Ferdinand Marcos had built. It was built for his wife Imelda Marcos, who was born in Tacloban.
The museum contains a chapel that preserves the replica of the Sto. Niño de Leyte. There are ecclesiastical antiques and art collections assembled by native daughter Mrs. Imelda Marcos. There are also some decorative arts from France, Italy and Germany.
One of the main attractions in the museum are the paintings of the 14 stations of the Cross done by Filipino artists, wooden bas-relief of the legend of the First Filipino man-woman (Si Malakas at Si Maganda); tastefully decorated guestrooms of varied Filipino motifs; image of the Holy Child; a collection of original paintings by Fernando Amorsolo; spacious ballroom; and priceless collector's items.
How to get there
By land: Tourists can reach Leyte Province by air from Tacloban City, the capital city of Leyte. Local airlines from Manila have daily trips to Tacloban City. From there, buses and vans are available as a mode of transportation when touring the Province.
By sea: Tourists can also reach Leyte by ferry boat from Cebu going to Ormoc City. From there, air-conditioned vans are available when touring the province.
Nearest accommodations in Samar/Leyte:
Jaimee's Hotel - Ibarra Beach, Maasin City, Southern Leyte, Samar / Leyte, Philippines 6600

Ciriaco Hotel - Km. 745 Maharlika Highway, Brgy Bagacay, Calbayog (Samar), Samar / Leyte, Philippines 1006

The Oriental Leyte Hotel - Baras, Palo, Leyte, Samar / Leyte, Philippines 6501

Calicoan Surf Camp Resort - Sulangan, Samar / Leyte, Philippines 6809

Leyte Dive Resort - Candatag, Malitbog, Southern Leyte, Samar / Leyte, Philippines 6603

Rating:
8 people rated this.