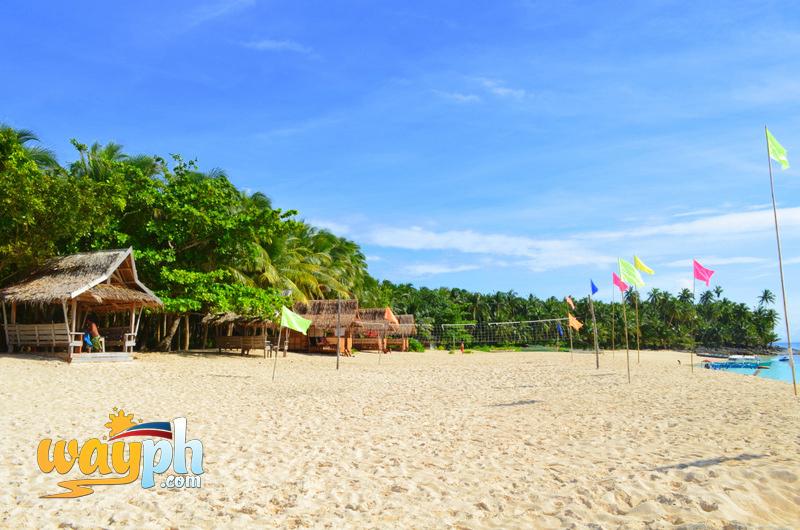 Daku Island is one of the finest best beaches in the Philippines can be found in Siargao. It is the biggest among the three popular island destinations in Siargao (the other two are Naked and Guyam Islands). For first timers, you will be amazed by the breathtaking scenery of the island and also, for its cleanliness.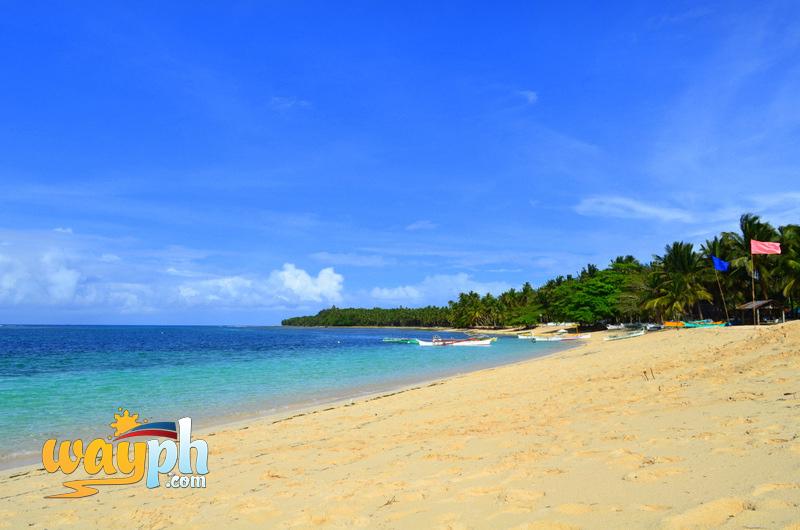 This unheard paradise has powdery white sand surrounded by superb crystalline waters. Unlike the well-known Naked Island, the island is sprinkled with tall coconut trees. Named after the Visayan word for "Big", Daku Island is not overpopulated and is inhabited by only a number of families.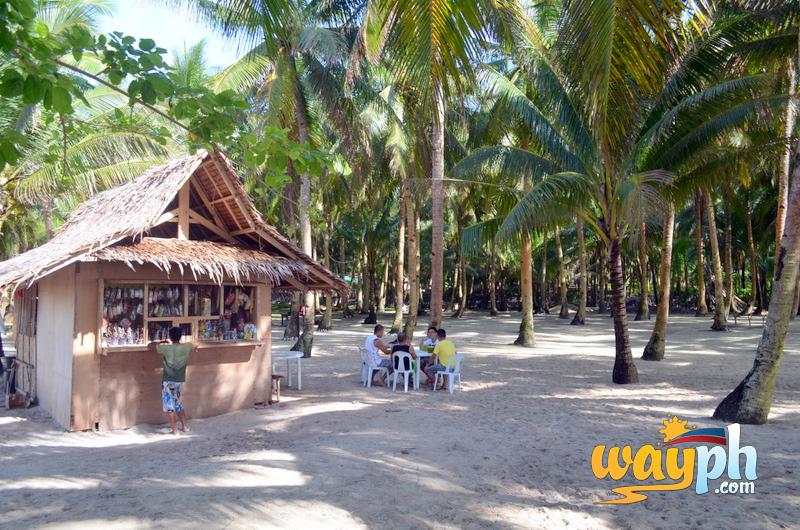 Visitors will be surely enticed to swim in such a place with a very clean surroundings. It has cool winds that can persuade guests to sleep on the fine white sand. Tourists and visitors alike can also have an overnight stay in simple native huts where they can feel the serenity and tranquility of the place.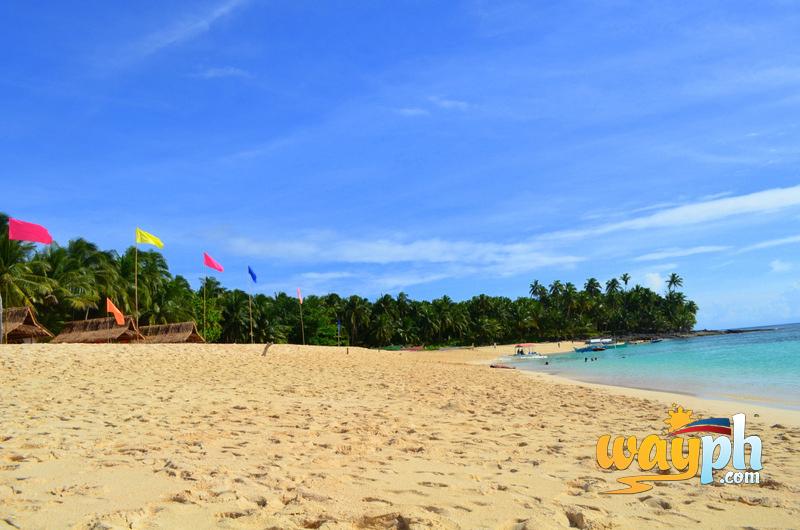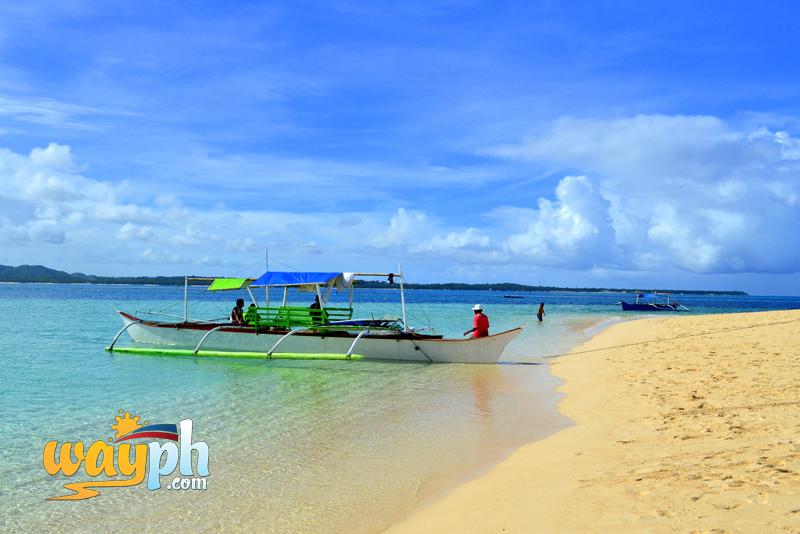 Activities on the island include snorkeling, kayaking, swimming and surfing. Tourist can enjoy snorkeling around the southern end of the island while surfers can enjoy the huge waves. For those who want to try kayaking, they can rent a double kayak at an affordable price and kayak as long as you want.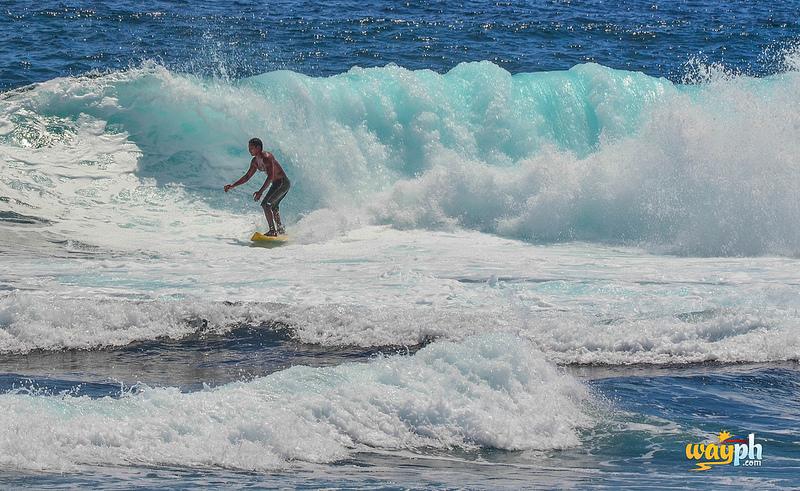 Undoubtedly, Daku Island is certainly a truly wonderful destination to visit. It has a cool vibe and picturesque scenery. It is incomparable to other island and even more beautiful than Boracay Island—minus the crowd. The place is secluded so there are just a few guests, making it a perfect getaway for those who want to have an unspoiled vacation.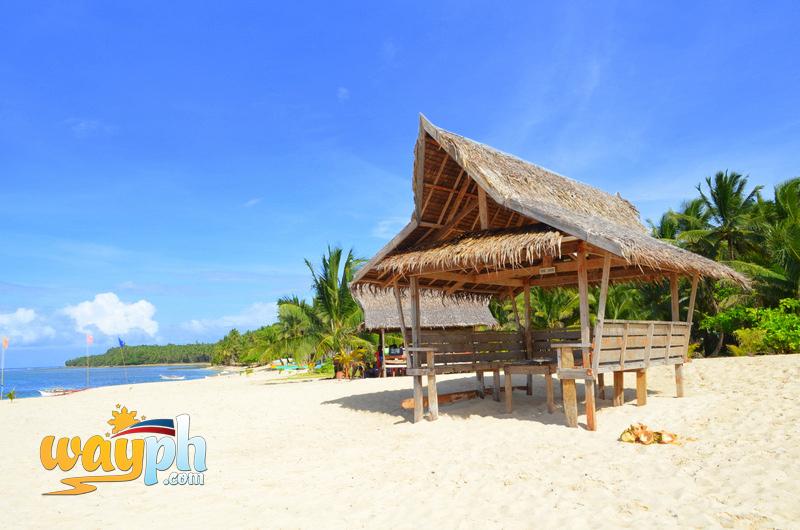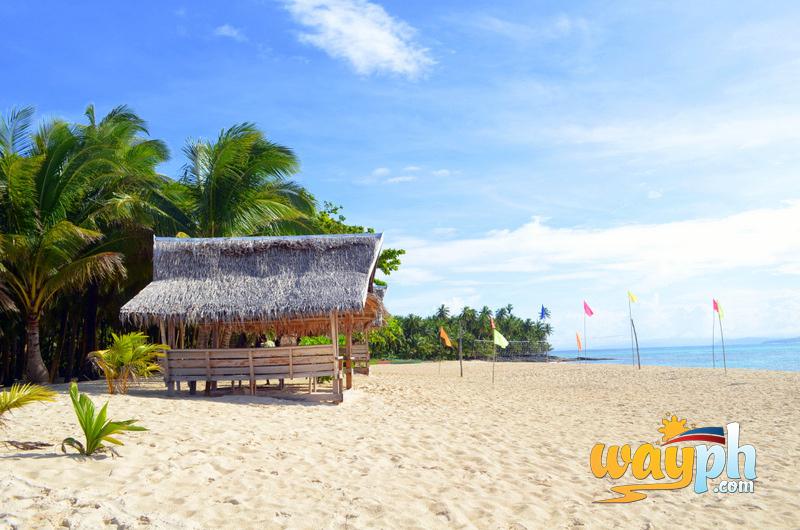 How to Get There:
By Air —From Manila, tourists can fly with most airlines going to Siargao. There is also a daily flight from Cebu to Siargao via Cebu Pacific Air. Travel time (from Cebu) is around 45 minutes to 1 hour. Upon getting to the Sayak Airport in Del Carmen, tourists can take a van or a motorcycle cab (habal-habal) going to their respective accommodation.

By Boat —From Cebu, take a ship going to Surigao (you can check Cokaliong's website for schedule's and rates). Travel time is approximately 10 to 12 hours. From Surigao, take a boat going to Dapa, Siargao. There are various boat operators that serve the Surigao to Dapa route.

For island hopping (Daku, Naked and Guyam Islands) in Siargao, you can charter a boat that ranges to P 1, 000 – P 2, 000 for a day.
Rating:
0 people rated this.