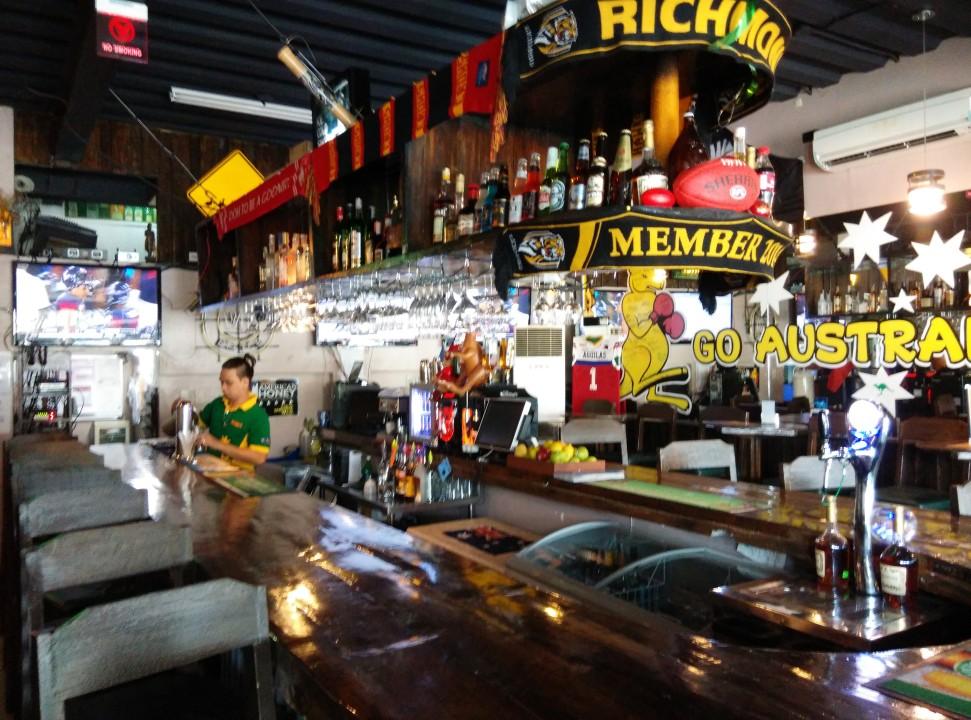 Skippy's Bar & Grill is a newly opened Australian sport bar and restaurant located in The Forum, Federation Drive cor. 7th Avenue, Bonifacio Global City, Taguig. The bar specializes in serving Australian food where customers can watch their favorite sports in their widescreen TVs or in a large projection screen.
The bar is owned by Sydney-native Stephen Bird and his gorgeous wife Tina Sarabia. Skippy's Bar is becoming a popular Aussie Restaurant in the heart of Metro Manila. They serve Aussie fare staples such as Aussie Meat Pies, Aussie Pizza and Aussie Big Burger. They also have Australian beers like Victoria Biter and Crown Larger.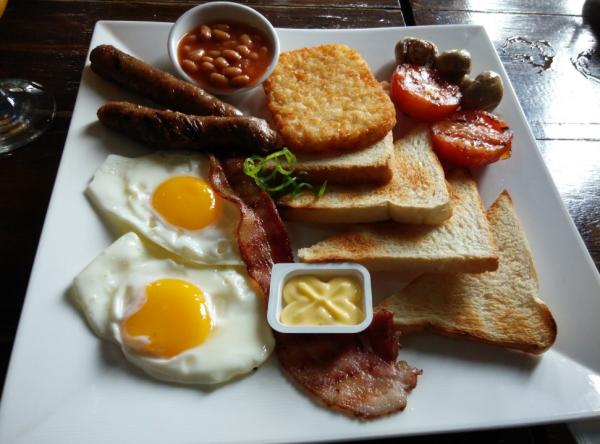 A piece of Australia can be experienced upon entering the restaurant. The place starts to open at 9AM and closes at 2AM. There are various dishes to choose from, a Basic Breakfast meal will cost you P165 pesos that can be topped up with additional egg, sausage, bacon etc. while the Big Breakfast meal costs P310.
Their breakfast meal offers the same taste of sausage, baked beans (for a Big Breakfast meal) hash brown, egg, bacon and toasted bread — added with an Aussie touch. If you want to have an unlimited Brewed Coffee and Iced Tea, the Big Breakfast meal is the best option.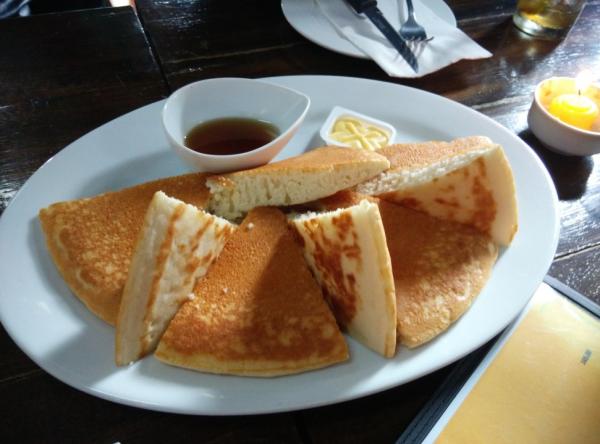 To complete the breakfast (not minding the value), I also tried their Skippy's Big Pancake that is served with unlimited brewed coffee and orange juice for just P190. The pancake is warm, buttery and sweet that you can smell its appealing scent flowing in the air.
After eating the pancake, one of their best-sellers "Big Aussie Burger" is worth tasting. It's a combination of burger bun, homemade beef patty, beetroot, pineapple, pickle, bacon and the common ingredients found in a hamburger: cheese, lettuce and cooked onion. This burger costs P450 and is good for two or three persons.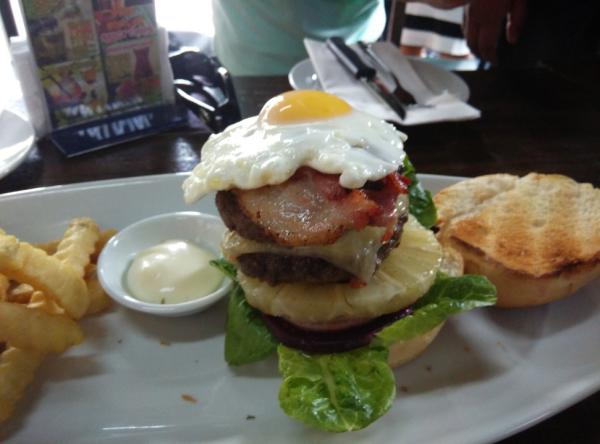 The Aussie burger which is also called The Lot is thick, juicy and filling. Its beef patty is cooked well which is so tender and good. While the mixture of the other ingredients taste well especially the cheese that is gooey and melts inside the mouth. Eating this huge Australian-cooked burger is worth the price.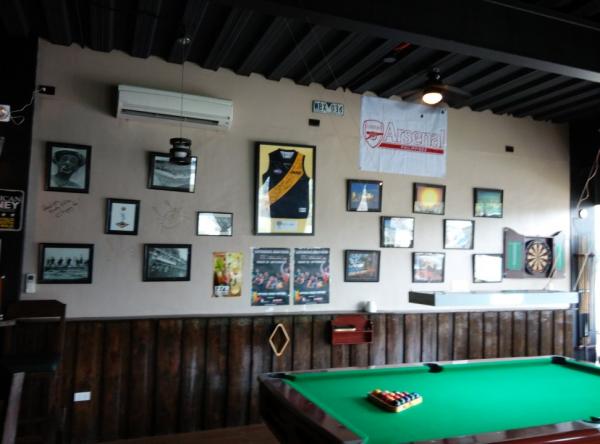 Skippy's Bar & Grill has a sporty ambience that is quite relaxing and appeasing. Their staffs are accommodating and friendly. This bar is a good option for those who wants to try a different serving and loves watching their most-liked sports while consuming the Aussie dishes.

Conclusion: This Australian-themed sports bar is perfect for the foody and sporty who don't mind the value of what they are eating. The menus are well-assessed and worthwhile. Maybe it's not for the average folk, but the food and service here is satisfying and fulfilling that it deserves a FOUR AND A HALF STAR RATING.
Rating:
0 people rated this.