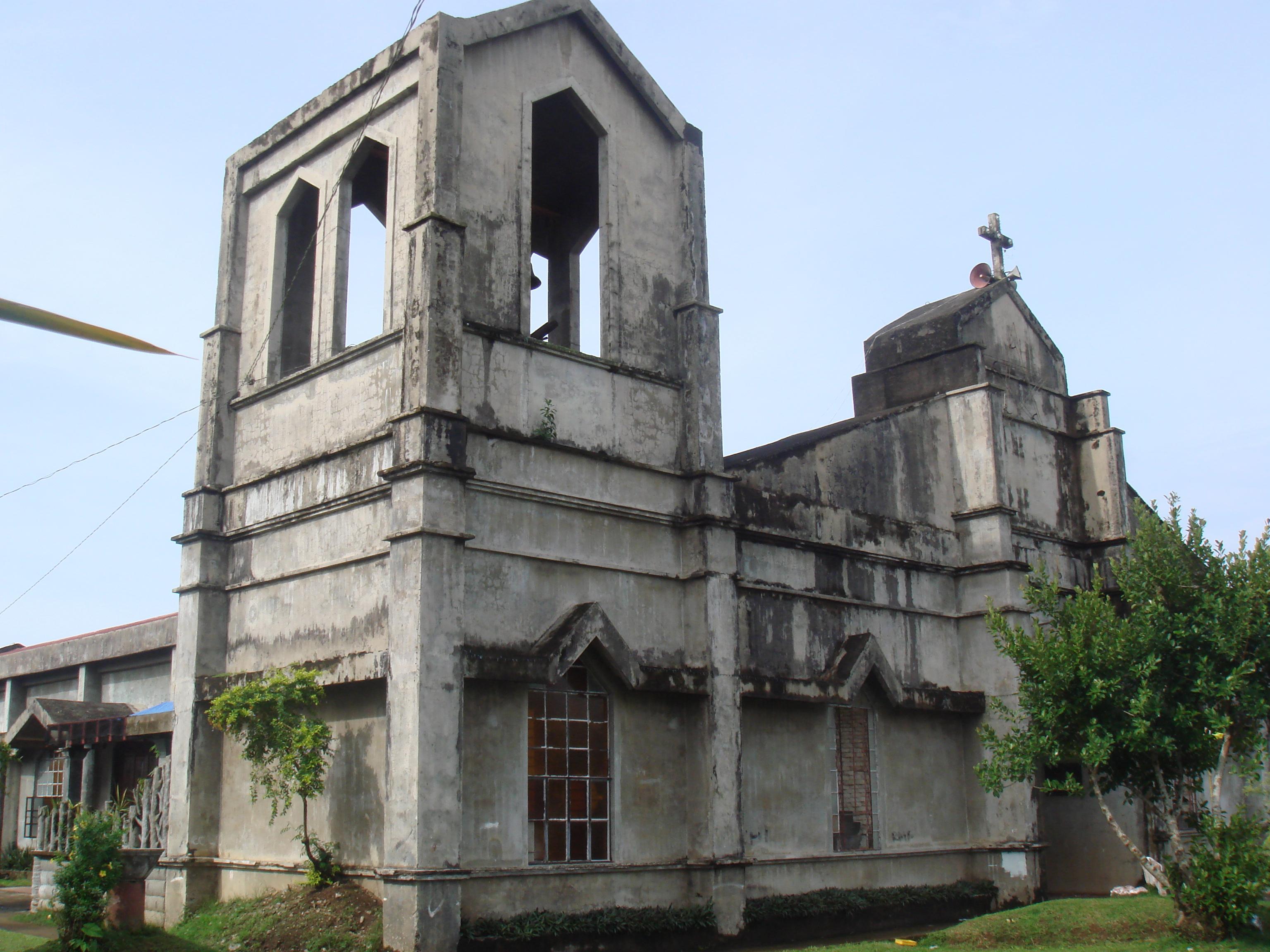 Overview
This church, in 1720-25 has never been substantially rebuilt. It succumbed to the earthquake of January 11, 1928. Its east wall was ripped beyond repair and ugly cracks were opened in several places. The end and side walls were torn apart at the northeast corner leaving an eight-inch opening from top to bottom. As stronger earthquake may send the wall a crumbling and the church goers including the priest scamper in panic out of the church at the slightest tremor.
Building of the Church
The church of St. James the Greater whose massive edifice built in the 18th century still stands, lording it over the other institutions, serves as a testament to the people's ingenuity and perseverance—they who fashioned the building out of limestone and local materials using their own hands—a labor that took them 15–25 years to finish. Only a people of remarkably deep and unwavering faith could do such a feat. And this faith did not fail them through a series of crisis during the Japanese occupation. Miraculously, while the rest of the country reeled under atrocities committed by the Japanese, the Payonhons were relatively treated with civility by their captors until the aliens were driven out of town and annihilated by the guerrillas in Banquerohan in ruthless ambush on April 19, 1945.
Location
The church is located in the town of Panganiban in the province of Catanduanes.
How to get there
By Air
Zest Air and Cebu Pacific fly from Manila going to Virac, Catanduanes.
By Land and Water
Numerous bus lines operate air-conditioned coaches from Manila to Tabaco, Albay. From the seaport of Tabaco, hop on either MV Calixta 2, 4, and 5 or MV Eugene Elson to reach the island of Catanduanes going to the seaport of San Andres or Virac.
Another way is to take RSL bus from Manila to Catanduanes that has terminals at Alabang near Metropolis or Ermita.
--- From Virac, take a jeepney or van going to Panganiban for about 2-3 hours.

Going around the Island
Tricycle is the primary mode of transport within the capital town of Virac. PUJs and buses ply from Virac to the different municipalities daily on scheduled time. For the more daring and adventurous, the entire province could be traveled by motorcycle.
Where to stay
Hotels that can be found in Virac.
• Terrazas de Ponti Mansions - Real Street, Calatagan Proper, Virac, Catanduanes
• JM Pension House - Gogon, Virac, Catanduanes
• Villa Tolledo Travel Lodge - Sta. Elena, Virac, Catanduanes
• Monte Verde Lodge - Danicop, Virac, Catanduanes
• Nitto Lodge - Cavinitan, Virac, Catanduanes
• Moonwalk Villa Resort - Moonwalk, Virac, Catanduanes
Rating:
2 people rated this.