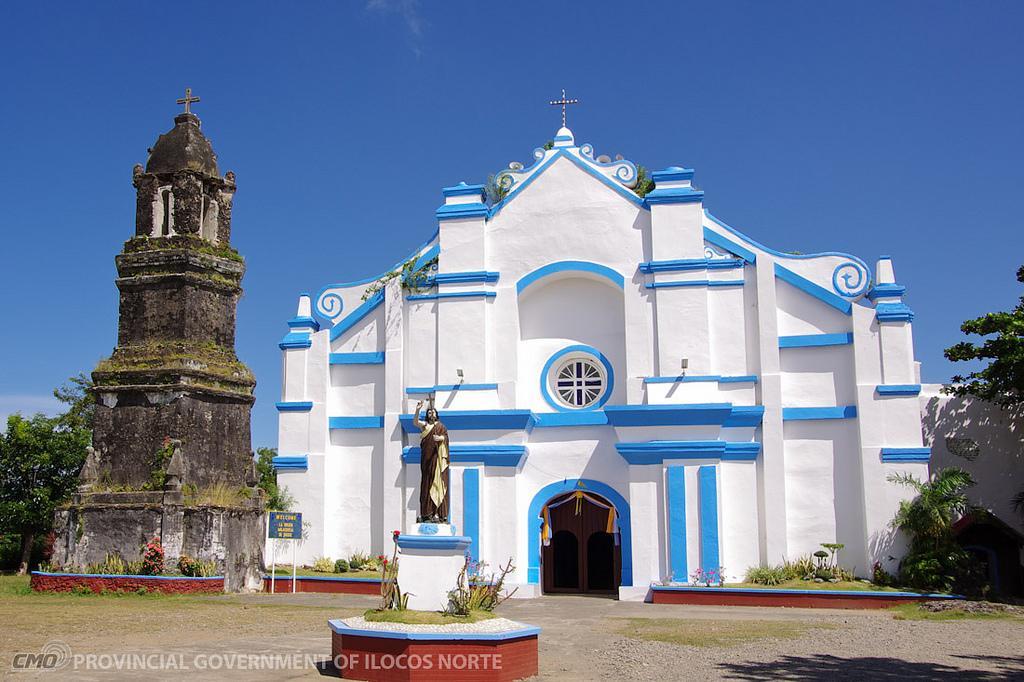 The rustic town of Badoc in Ilocos Norte is filled with different attractions that catch the attention of many visitors throughout the country. One of its unique is the old edifice of St. John the Baptist Parish Church – the home to La Virgen Milagrosa – believed to be a miracle for many pilgrims of the town.
A Marvel History
The Miraculous Statue of the Blessed Virgin Mary – the La Virgen Milagrosa – was a life-sized statue believed from Nagasaki, Japan. It was sent floating in the sea by missionaries operating in secret in Japan during the Tokugawa Regime together with Miraculous Statue of the Black Nazarene (Sinait's Santo Cristo Milagroso). These statues were first found by the local fisherman in the shores of Barangay Dadalaquiten on the boundary between Sinait and Badoc in the year 1620.
The fishermen from Badoc, unable to move the Black Nazarene, were able to move the La Virgen Milagrosa that came with it--which was, in turn, unable to be moved by the fishermen from Sinait. They took the statues to their respective towns, hence becoming their patron saints. Today The La Virgen Milagrosa is enshrined at the Badoc Church.
St. John the Baptist Parish Church and La Virgen Milagrosa
Estimated to be 400 years old, the revered image of La Virgen Milagros de Badoc is enshrined and venerated in the more than 200 year old imposing brick-and-stone baroque Catholic Church of the Parish of Saint John the Baptist in Badoc, Ilocos Norte. Inside the church one will find the miraculous image of the Virgin Mary with the infant Jesus wrapped in her arms.
Countless miracles have been ascribed to the beloved image of La Virgin Milagrosa de Badoc which have kindled and heightened the veneration and devotion of the people from the Ilocos region for which the image was really meant. Realizing the intense and widespread devotion, the Diocese of Laoag proclaimed the wooden image of La VirgenMilagrosa de Badoc as the Patrones of Ilocos Norte on May 2, 1980. This church in Badoc was the pilgrimate site for the Great Jubilee Year 2000.
Visiting the church
If you are planning to visit the place, there are lots of air-conditioned buses that ply the Manila–Laoag City route. The bus will travel through Badoc, so you can get off there. The trip will take about eight hours.
Rating:
1 people rated this.