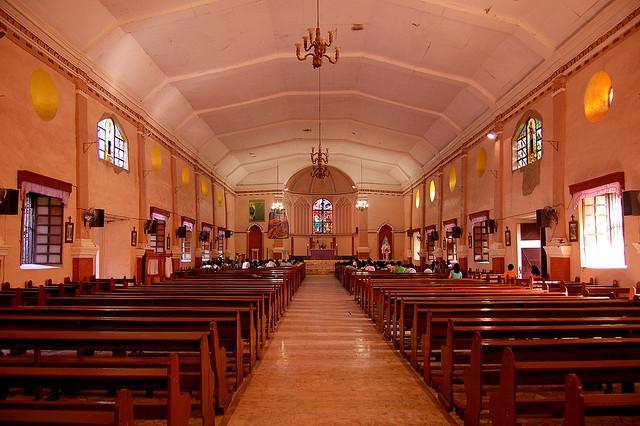 Inside the St. Peter and Paul Church

Sts. Peter and Paul Church in Calasiao is one of the largest churches in Pangasinan and listed as a National Cultural Treasure.
The original church was destroyed by an earthquake and fire in 1736 during the Palaris Revolt. The present church, constructed with bricks, was built in 1753 under the supervision of Father Dalmau. It was burned in 1852 and rebuilt from 1853 to 1858 by Father Ramon Suarez. On 16 March 1892, it was again damaged by an earthquake.
The church is at 88.3 meters long, 25 meters wide and 27.3 meters high. The adjacent convent is 75 meter long, 25 meters wide and has two yards. The church's 30 meter high, hexagonal brick bell tower is a replica of the one that was destroyed during the 16 July 1990 earthquake.
Rating:
0 people rated this.