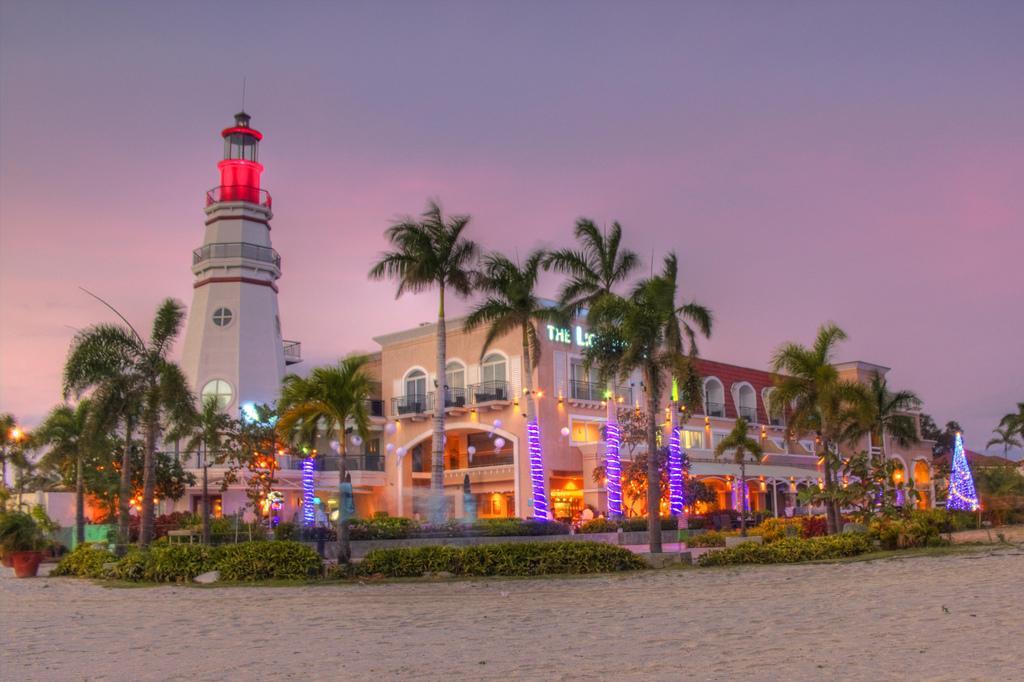 Subic Bay Lighthouse
Overview
Subic Bay Freeport Zone, with its bustling commercial and trading atmosphere set against exquisite natural scenery, is a perennial draw for local and international visitors alike. Offering a wide array of activities, attractions, conveniences and events, it is hands-down one of the best tourist destinations in the region.
Subic Yacht Club

The bay is recognized as the first successful case of a military base in the Philippines transformed by volunteerism into an economic zone which is a tax and duty free. It was started and administered by the SBMA(Subic Bay Metropolitan Authority). The zone has at first tried to emulate the models set by the modernity of Singapore and Hongkong. The organization provides for the maintenance in the area.
SCTEX (Zambales)

The Subic Bay Freeport Zone has since become the main source and reason of economic development in the region as it is one of the mailn suppliers of services and products for the Central Luzon Developmement Program–a regional growth program which includes the other provinces in Region III such as Nueva Ecija, Tarlac, Pampanga, Bataan, and Zambales. The zone is surrounded a mountain range in the province that adds to the natural beauty of the area.
Subic Bay Freeport Economic Zone Entrance
The Subic Bay is a very fascinating place in the province of Zambales that offers different kinds of educational as well as exciting activities like jungle survival. The area is abundant in natural and historical sites that brings an assortment of experiences to every person. Visitors can just realax and enjoy by being in one of the many theme parks in the area. It also contains a number of beach resorts where guests can enjoy a day on the beach.
Subic Bay Dolphins

Visitors will surely enjoy their vacation at the Subic Bay Free Port Zone because of the different amenities that can be found in the area, they will also have fun shopping because sales are tax-free.
Subic Bay Attraction
Some of the eco-tourism and recreational area that can be found in the area
Ocean Adventure

Zoobic Safari

Pamulaklakin Forest

Subic Beach

Bat Kingdom

El Kabayo Equestrian Center

Jungle Environmental Survival Training (JEST) Camp
Subic Bay, Grande Island

Some of the activities that can be done in the area
Photography

Horseback Riding

Yatching

Canoeing

Exploring

Camping

Jet skiing

Kayaking

Trekking

Swimming

Snorkeling

Scuba Diving



Where You can Stay

Some of the resorts and hotels in the area are:
Wild Orchid Beach Resort - Baloy Long Beach, Barrio Barreto, Subic (Zambales), Philippines


Kamana Sanctuary Resort and Spa -

Nabasan Beach Ilanin Forest West District, Subic (Zambales), Philippines
Subic Holiday Villas - George Dewey Convention Center Complex, Kalayaan Heights, Subic (Zambales), Philippines


Grand Hoyah Hotel -

Lot 5B & 6, Manila Ave.(Interior) cor. Canal Road, Freeport Zone, Subic (Zambales), Philippines 2222
Subic Park Hotel -

Location: Moonbay Marina Waterfront Road, Freeport Zone, Subic (Zambales), Philippines 2209
Tunnel at Subic Bay Freeway
How to Get There
From Manila, the travel time will be around 2 to 3 hours. You will pass through the NLEX (North Luzon Expressway) northbound then exit after DAU and drive going to Subic Clark Tarlac Expressway (SCTEX). From there, enter the SBMA (Subic Bay Metropolitan Authority) toll gate for checkpoints. Stay in the right lane while traveling along Rizal Highway. Turn left onto Burgos St., then turn right at the Samson road center island and immediately turn left at the Freeport Exchange Duty Free.
Rating:
0 people rated this.