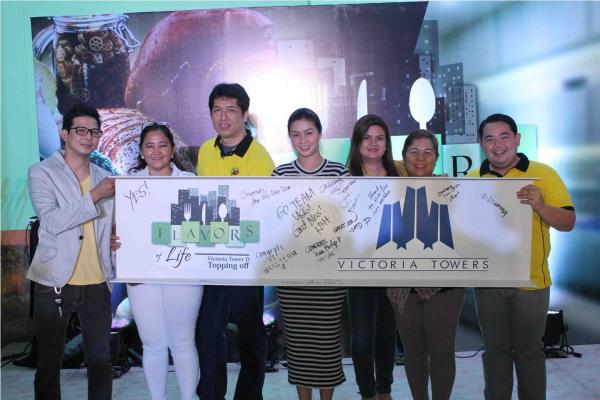 There is nothing like happiness being with your family at the comfort of your own home.
Modern life is so stressful. It is quite rare to see people bursting in laughter because of the daily hurdle in traffic and the demands at work that saps the energy, productivity and efficiency of everyone…daily stress that takes away the smile in the lips of everyone.
New san Jose Builders is indeed sensitive to the need of the times as they are putting the much needed flavours in urban living.
Quality, Accessibility and Security are the main characteristics that urban living must possess. There must be another reason to enjoy the lifestyle that you want to live.
Hence, New San Jose Builders launched two consecutive events that it dubbed "Urban Living with a Touch of Life's Different Flavours.
Last August 28 & 29, 2015, New San Jose Builders Inc. launched 2 Grand Open Houses.
Victoria Towers, held its Grand Open House entitled "Flavours of Life" last August 28 which highlighted the benefits of urban living.
Excellent kind of living is what Victoria Towers could offer. With high grade facilities that it caters, the Quality lifestyle you desire could now be achieved. A home where everything's within your reach is what Victoria Towers could bring. Now you have the access to Schools, Malls and other major establishments, and major roads as well. Home is also where you feel safe. Victoria Towers offers you 24/7 high-grade security to ensure that you experience a safe living. With all the qualities of an excellent urban living, Victoria Towers equates all of these to Affordability.
Practicality is also what the event emphasizes and is one of the major highlights of the program as well. The "Flavours of Life" Open House Event was held at the 6th floor, poolside area of Victoria Towers and was hosted by DJ Alex of 94.7 Mellow FM.
It is all fun. Yes, non-stop fun was the highlight of the events.
Another major event for New San Jose Builders happened at Metro Manila Hills Communities, Montalban, Rizal. The Grand Open House entitled "August Fest" happened last August 29, 2015.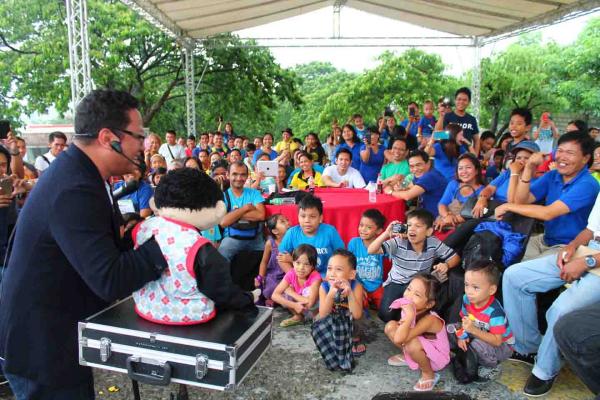 The event aimed to give out the most fun celebration before the "ber" months come around the corner.
Metro Manila Hills brought the fun and entertainment for everyone as the Grand Open House Event featured different acts such as Stilt Walkers, Jugglers, a Contortionist, Mr. Ruther Urquia (Pilipinas Got Talent runner up), and Dance numbers.
Family starters' wishes to live within the suburbs that offer complete Affordability, Accessibility, and Security and that is what Metro Manila Hills (MMH) Communities is all about. As the event brought fun and excitement to all who attended, MMH Homes offers the best quality for all its clients as it is the best choice just because of affordability factor but significantly it brings fun, comfort and peace that Metro people deserves.
Scenic, strategic coupled with a fresh environment, you can feel the touch of nature that will sooth and relax your body and mind.
MMH Homes is a paradise built within city life.
You are just right at the Montalban Town Center and within minutes you will be in Quezon City.
There is nothing to worry with your family's safety as MMH Homes high quality security ensures a safer place that allows unlimited fun and excitement in the comfort of your own community.
Let me end by thanking Roadfill Sparks of GMA7's Bubble Gang who hosted the event. Indeed everybody has had great fun.
Rating:
0 people rated this.