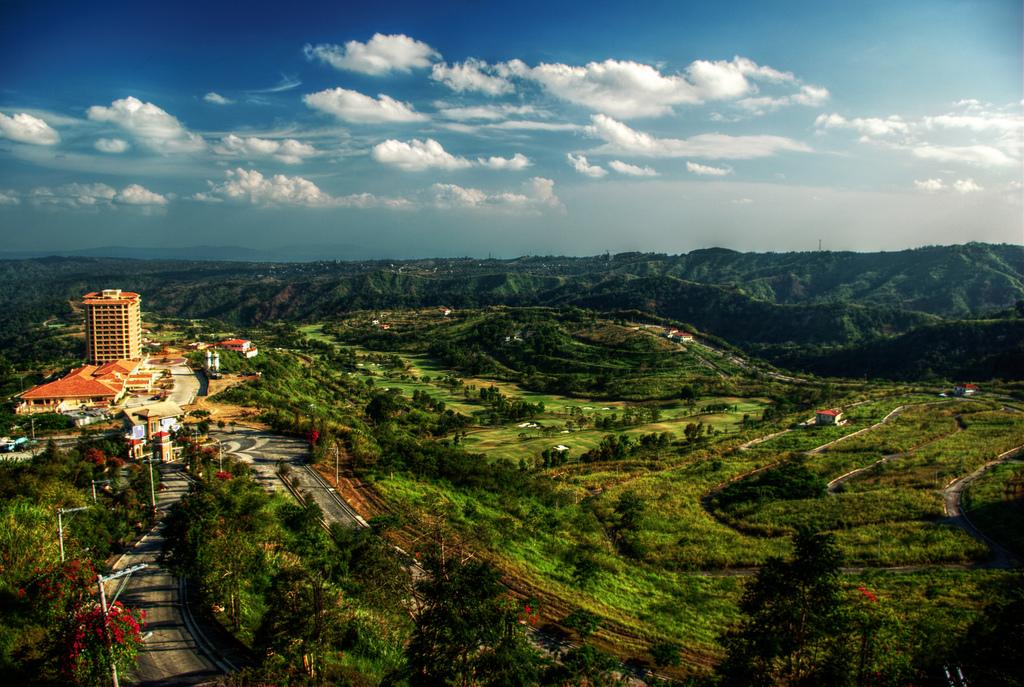 Tagaytay City can be found in the Province of Cavite. Tagaytay is the second summer capital of the Philippines, next to Baguio. Tagaytay with its cold climate and overwhelming beauty, Tagaytay City is helps boom the tourism in the Philippines, especially in summer. Tagaytay City is situated 2,500 feet above sea level.
The famous attraction there is the breathtaking sight of Taal Volcano. Looking downwards, you can see the spectacularly small volcano. It is, in fact, the smallest volcano in the world.

Actually, I've been here last March. After we had our retreat in one of the convents in Cavite, we had our side trip here in Tagaytay. The views are really great and fantastic. The area has a cool breeze which is very relaxing and refreshing.
Tagaytay City is a perfect place for picnics, camps, sports, honeymoons, spiritual retreats, and other activities. You can also take lots of pictures here in Tagaytay as your souvenir.
If you want to unwind, then I suggest you visit Tagaytay. You can spot different kinds of attractions here in this area. You can enjoy the cool weather and the wonderful place.

Land Area: The total land area of Tagaytay City is 66.1 square kilometers, which represents more or less 4.37% of the Cavite, Province. It overlooks Manila Bay to the North, Taal Volcano and Lake to the south and Laguna de Bay to the east.

Climate: Tagaytay City has a subtropical-like climate. It has a moderately low temperature, low humidity, and abundant rainfall. The average temperature in Tagaytay is usually 22.7 °C or 72.9 °F. It is cooler during the month of December to February.
Some of the Tourist Attractions in Tagaytay:
It is originally created as a presidential rest house of former president Ferdinand Marcos but the construction was not finished until now. However, it is open for public people where you can spot a nice view of Taal Volcano.
Picnic Grove is really an ideal place for a picnic. It's a very popular spot for day and overnight fun activities in the city. You will enjoy the picnic because of the breathtaking view and cool wind. You can also tour the park while ride on a bicycle or a horse.
You can also visit the Flower Farm in Tagaytay. Various flowers can be found here at the farm. One of the flowers that can be seen here is the chrysanthemums with assorted colors, gerberas, carnations, roses, and anthuriums.
Nice View of Tagaytay

The Road to Tagaytay Highlandds


Tagaytay Road
Tagaytay View

Tagaytay Highlands

How to get here: From Metro Manila, you can reach Tagaytay via the Coastal Road or South Superhighway. There are buses in Pasay, Metro Manila that have trips going to Nasugbu or Balayan, passing Tagaytay on the way. If you are going through the SSH or South Superhighway from Manila, take the Sta. Rosa Exit and turn right after paying the toll fee. Drive straight until you reach Tagaytay City. It is just about 20 minutes from Sta. Rosa Exit. You can also take the Carmona Exit and drive down to Silang until you reach the entrance to Tagaytay.
Rating:
14 people rated this.