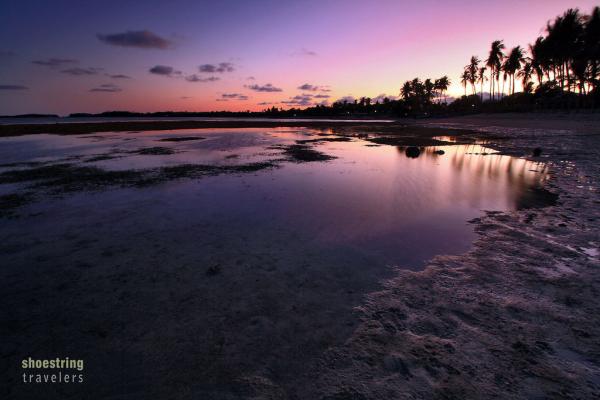 You may also check these sites:
https://www.shoestringtravelers.com/?q=node/30
https://shoestringdiary.wordpress.com/2015/06/21/tambobong-and-balinmanok-rediscovering-dasols-beaches/
Our first trip to Tambobong Beach in Dasol more than four years ago was memorable in several ways. It was the first time Leo began using a digital SLR for landscape photography. The trip was also one of our first to an off-the-beaten path destination, a trend we would soon be following for the next few years. However, we never got to revisit Tambobong Beach and nearby scenic places since. A primary issue that deterred us was the bad state of the roads going there.
Returning to Dasol and Tambobong Beach was always at the back of our minds, however. Planning a trip to end our summer this year, we decided to check on a return visit. To our delight we discovered that the roads going to Tambobong, particularly the shorter route from Dasol town proper, have been greatly improved. The Department of Tourism had finally realized the tourism potential of this place and in conjunction with the Department of Public Works and Highways, have repaired almost the entire length of the route from Dasol town proper.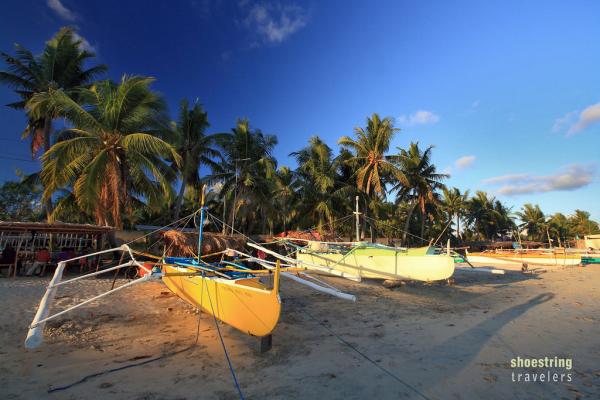 Golden hour at Tambobong Beach.
The road from Dasol town to Tambobong is almost fully concreted except for a few short segments and an almost kilometer long section which was actually in the process of being cemented (half of the road width for this section was already done and in use). Tambobong has recently been getting more visibility on blogs, websites and even travel shows on TV so we were worried that the place might not be as pristine as when we last saw it, even if it is not as popular as Bolinao, the Hundred Islands and other beach destinations in Pangasinan.
Tambobong Beach
Our first stop on our latest visit was at the western end of this beach. This is the quieter section of Tambobong. We chose to spend our two nights at the resort where we stayed in 2011 and noticed that they had expanded their capacity with a new structure and another one under construction. After settling down, we were soon beach-bumming.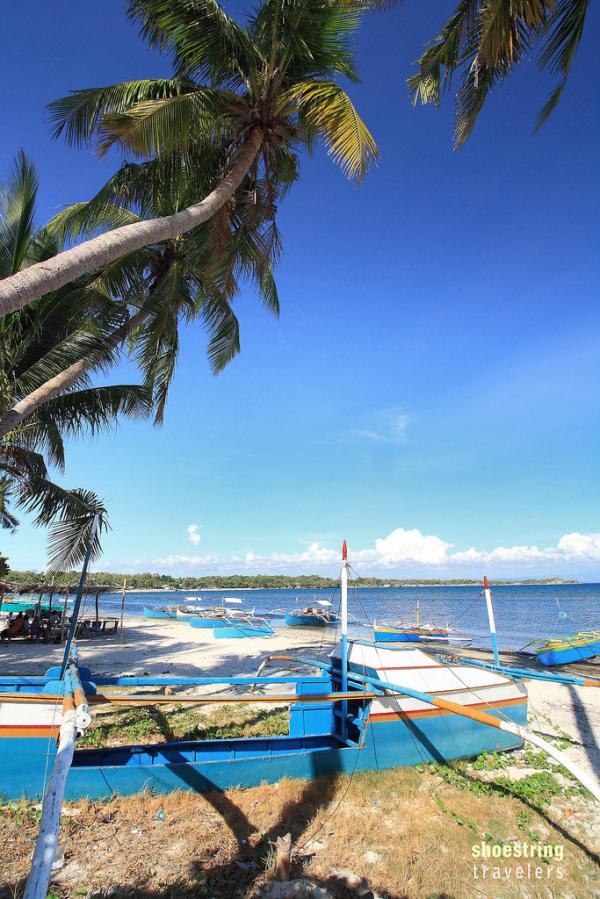 Tambobong Beach is still remarkably clean despite fronting a fishing village.
It seems nothing much has changed here since we last visited four years ago. The white sand beach is still immaculately clean, despite being the beachfront for a fishing village. The waters are clear and good for swimming, several native style huts on the beach serving as shade and shelter for swimmers (we later learned that these huts are temporary and are taken down after summer). Towards sunset, the tide receded, revealing a rich growth of seaweed and corals on the sea shore. We went along with some of the locals who were gathering seaweed, shells and other mollusks.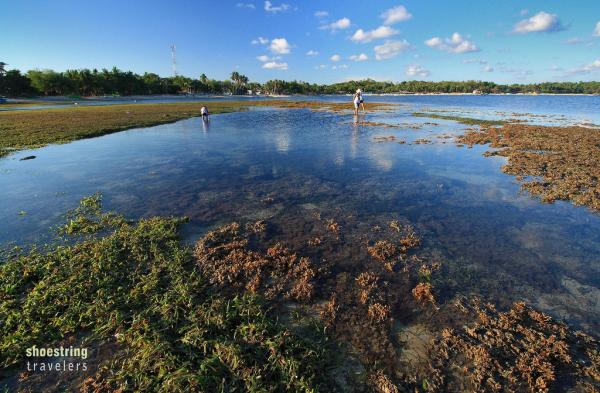 Low tide at Tambobong: locals gathering shells and mollusks trapped in the tidal pools.
The long beachfront actually covers two barangays – Tambobong andOsmeña – with a short concrete jetty marking the boundary between the two. The locals however still call the whole length of the beach Tambobong. The eastern section of the beach is where most of the resorts are located and where majority of the fishing boats are docked. We noticed that there are a few new resorts at the eastern section, a testimony to the increasing popularity of the place.
The blue hour at Tambobong Beach.
And the sunsets… one thing that will not change here are the sometimes awesome and colorful sunsets and sunrises. Tambobong Beach runs in an east-southwest direction with much of the beach facing southeast. While you won't get direct sunset views, both sunrise and sunsets can lend their dramatic colors to the skies above Tambobong. Summer skies are generally devoid of clouds that usually contribute to the multiple colors we observe in dramatic sunsets. However we did get to see pretty cool sunsets here for the two nights that we stayed.
Balinmanok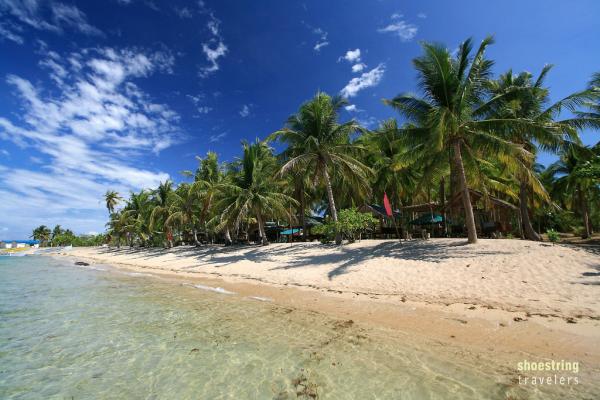 The creamy white sand beach at Balinmanok.
Our second day in Tambobong was spent for island-hopping. This was something we missed during our first time here which coincided with theamihan or the northeast monsoon; the seas were just a bit too rough for sailing back then. Our first destination was Sitio Balinmanok, a village southeast of Tambobong Beach. This is just 20 minutes away by boat from the western section of Tambobong. Its main attraction is a half-kilometer stretch of creamy white sand beach.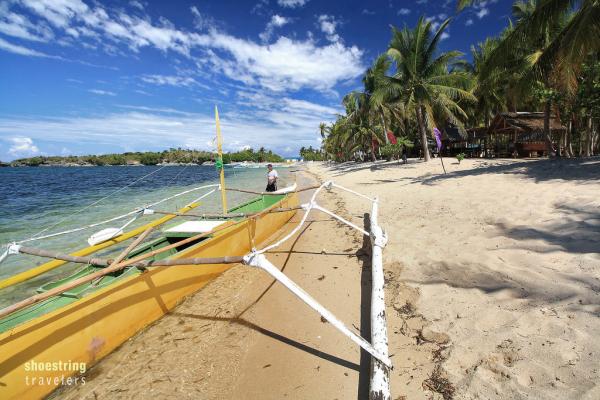 Our boat at Balinmanok Beach.
This beach used to be a deserted locality when we first visited Dasol but a resort was established here in 2012. For the moment however, Balinmanok's beach still looks pristine. There is abundant sea grass a few meters off shore. Snorkeling here looks good, particularly at a wooden shipwreck further offshore. This was purportedly a boat used for smuggling drugs whose crew was apprehended and which was then towed and left at its present location. Eventually the locals carted off whatever timber they could get so that only a small portion of the boat remained. The resulting coral growth is of course a magnet for colorful reef fishes but because of the strong waves on the morning of our visit here we decided to play it safe and skipped snorkeling.
How To Get There and Other Tips
Rating:
0 people rated this.