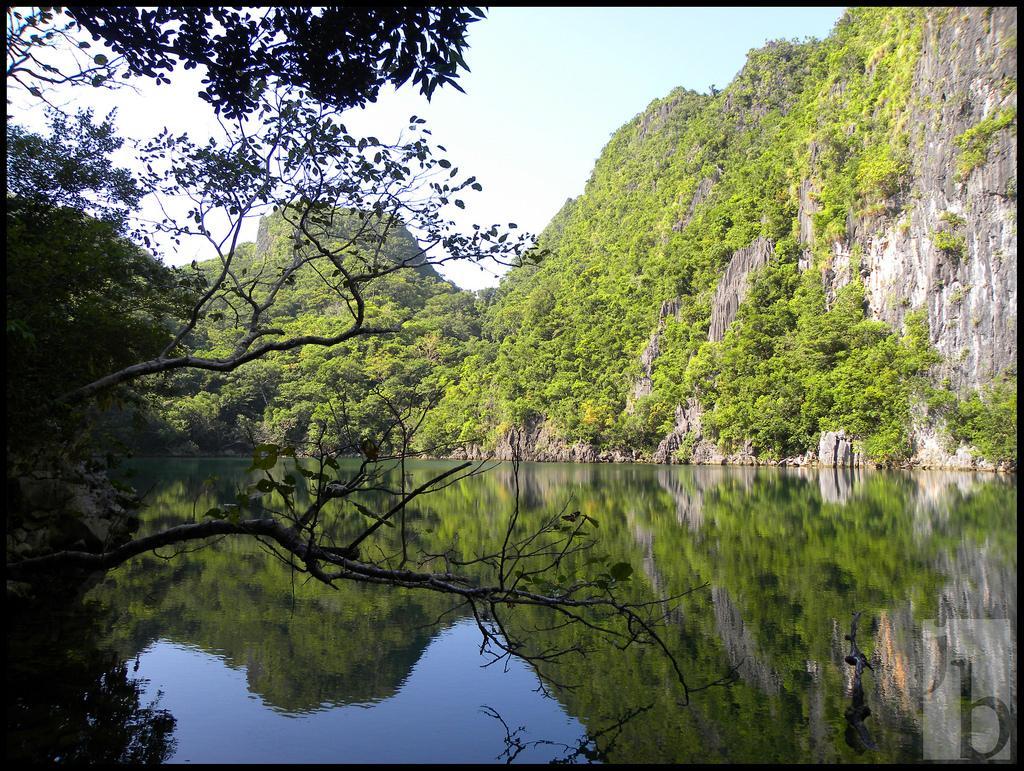 Every adventurer dreams of reaching a mystical place they can discover for themselves hidden away from prying eyes. The Tayak Lagoon is such a place where one can experience the joy of having made a wondrous personal discovery right at the very heart of nature.

The Tayak Lagoon is a hidden pool of mostly seawater partitioned from the sea by rocks and thus can be reached by swimming under gaps under the barrier of rocks. As it is separated from the sea and is partly inland, the tranquility on the water's surface is tantalizing amidst the greenery surrounding you neverywhere you look. Coral gardens are vast and colorful. The lagoon is hidden in a mountain with forest and rocks.

The Tayak Lagoon is a mystical place hidden from most peoples eyes and just seeing this wonder of nature for yourself is well worth the trip.

Location
Tayak Lagoon is located at Malarad Island in the town of Caramoan in the province of Camarines Sur.
How to get there
By Air
The province of Camarines Sur can be reached by plane within 45 minutes. Flights are serviced by the Air Philippines (Pal Express), Zest Air and Cebu Pacific from Manila to Naga City Airport (the capital of the province). Riding a plane is the quickest way to go to the province.
By Land
Aircon and non-aircon buses like PhilTranco, Isarog Bus Co. and Peñafrancia Bus Lines ply daily routes through Quirino Highway from Manila to Naga.
Getting Around

From Naga, vans for hire can take you to Sabang Port where a boats can ferry one to various ports and small islands within the region, Maralad Island included.
Where to stay
If you want to stay another day or week in the town, these are some hotels that can be found in Caramoan.
• CMC Villa Caramoan - Caputatan, Caramoan - Camarines Sur, Bicol
• Tugawe Cove Resort - Brgy. Colongcogon, Caramoan - Camarines Sur, Bicol
• RiverView Vacation Inn - No. 6 Fernandez Street Brgy. Ili, Caramoan - Camarines Sur, Bicol
• Rex Tourist Inn - Tawog, Caramoan - Camarines Sur, Bicol


Rating:
0 people rated this.