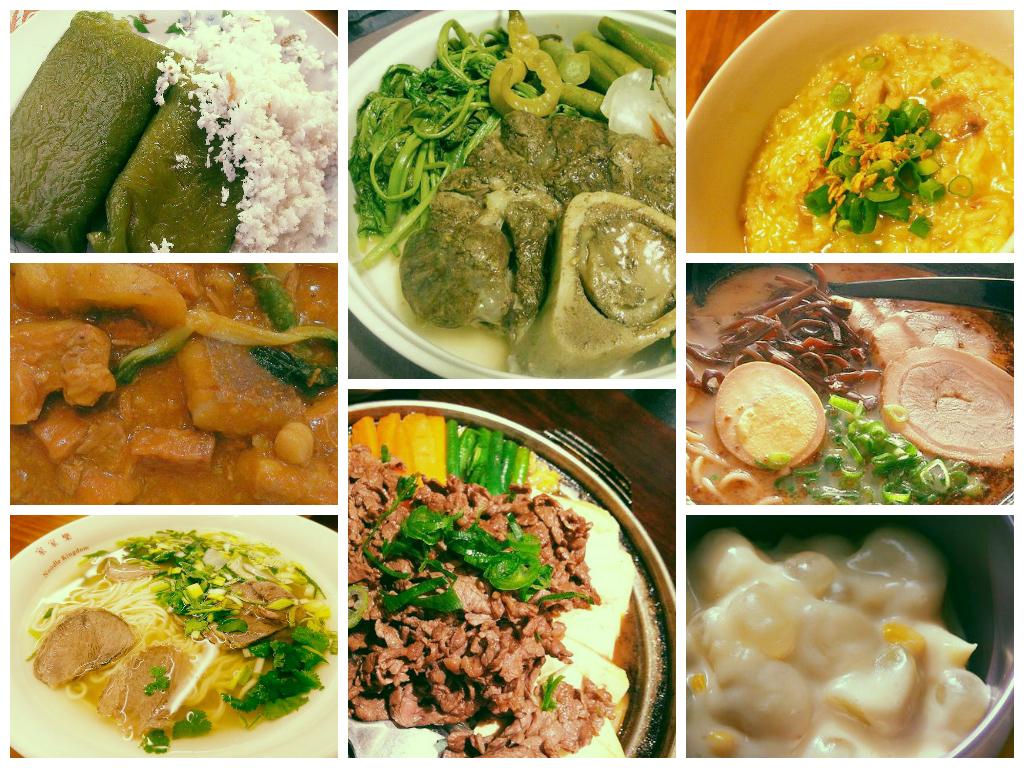 Everyone likes to have some hot bowl of soup on a rainy day and it's best to have them in your favorite restaurant. There are many restaurants in Metro Manila where you can have some soup but here is the top 10 restaurants where you can have a delicious treat of your best-loved comfort foods. This list is based on GMA News TV weekly countdown show "Ang Pinaka"

1. Leslie's Restaurant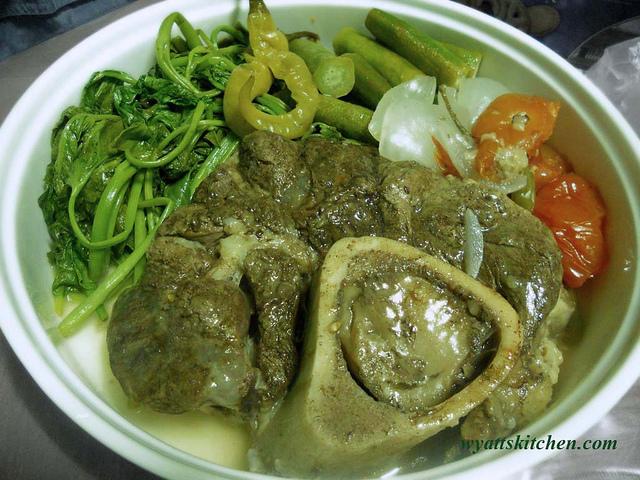 Sinigang na bulalo is surely great to have during rainy season, but in Leslie's Restaurant you can have a classic taste of Filipino's traditional dishes sinigang and bulalo in one. The signature dish of the restaurant is unique for it combines the sour and savory flavor of sinigang with the rich and very satisfying taste of Bulalo.
Location: Blk13 Lot1 Westgate Drive Alabang, Muntinlupa City
Telephone: 666-2446
Facebook: https://lesliesrestaurant.multiply.com
Price: Sinigang na Bulalo - P450


2. Deco's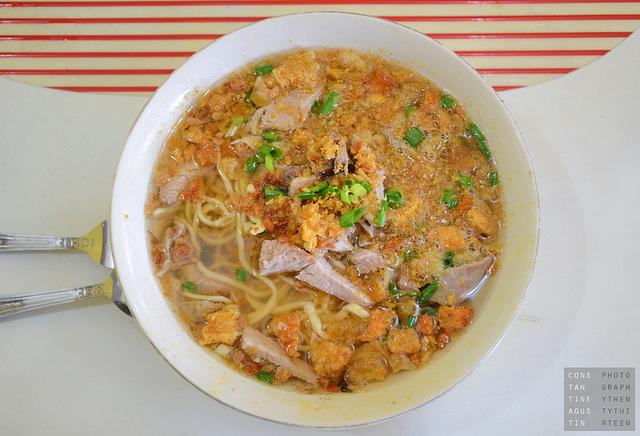 Another favorite dish of Filipinos is the La Paz Batchoy, it originated in Iloilo where it got its name. At Deco's, the restaurant preserved the original taste of La Paz Batchoy for it is owned by Mr. Federico "deco" Guillergan, Sr. He pioneered the serving of the La Paz Batcoy inside La Paz Public Market in Iloilo making his restaurant the origin of the said dish.

Location: G/F Alphaland Southgate Tower, 2258 Chino Roces Ave., Magallanes Village, Makati City
Website: https://decoslapazbatchoy.com/d/
Facebook: https://www.facebook.com/pages/Decos-La-Paz-Batchoy/314546147061
Price: Special La Paz Batchoy - P75; Super La Paz Batchoy - P80; Extra La Paz Batchoy - P85


3. 1521 Restaurant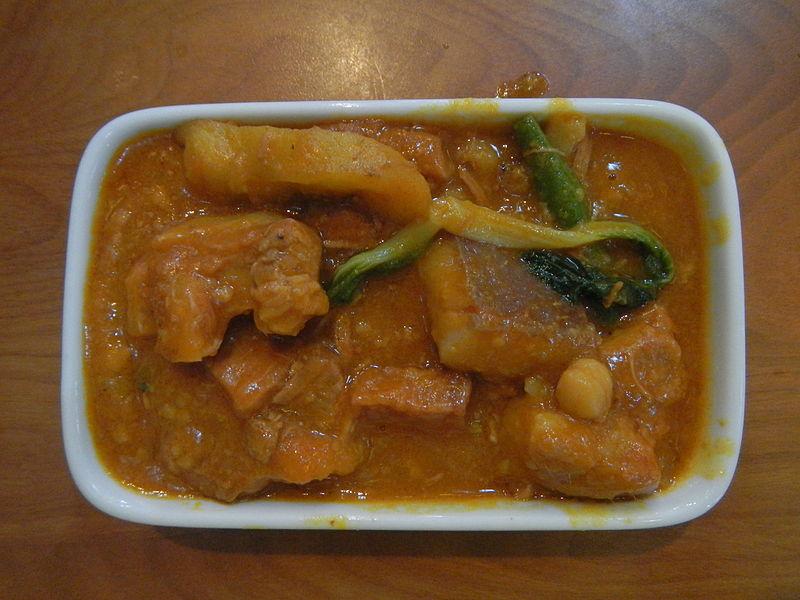 Potchero ni Tangkeko is a special dish served only at 1521 Restaurant. It is their signature dish which is slow-cooked for four hours making the beef smooth. Potchero is a well-loved Filipino stew. The dish is complimented by the unique sour blend of tomato sauce and the sweetness of saba (banana). It is certainly a very luring dish that you will crave.
Location: Forbes Town Rd., Burgos Circle, Forbes Town Center, The Fort
Telephone Number: 552-1910
Facebook: https://www.facebook.com/1521resto
Price: Potchero ni Tangkeko - P450


4. Crystal Jade Restaurant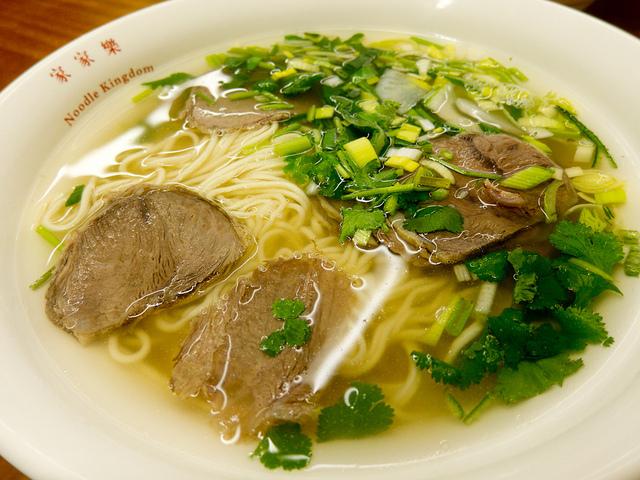 Hand-pulled noodle is a common dish in Singapore and Hongkong but in Crystal Jade La Mian Xiao Long Bao Restaurant, Filipinos can have a taste of it. The resto began serving its special hand pulled noodles to Filipino diners in 2010. The dish is completed with dried shrimp and minced pork topped with peanuts. It is then drenched in a tasty broth and spicy sauce and cooked for 24 hours.
Location: Unit 117-121, V-Mall, Greenhills Shopping Center, San Juan City, Metro Manila
Telephone: 570-6910 / 570-6912
Website: https://www.crystaljade.com
Price: Noodles with dried shrimp and peanuts in spicy sauce - P288


5. Lugawan Republic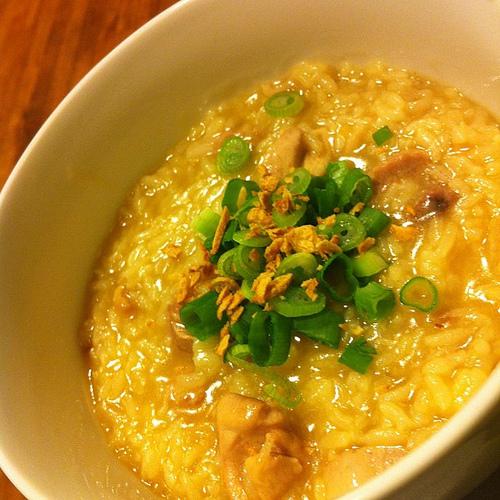 Open 24 hours a day, Lugawan Repulic is perfect for your late night yearning. Their best-seller is the Pilo-Gaw which is made of noodles, sotanghon, quail eggs, beef and chicken innards. It has a good mixture to its ingredients which makes it very tasty and very filling.
Location: 45 Timog Avenue, South Triangle, Diliman, Quezon City
Telephone: 372-8844 / 706-1000
Website: https://lugawanrepublic.com/
Price: Pilo-gaw - P95


6. Barbara's Restaurant

Ginataang halo-halo is the most preferred dessert of the customers of the restaurant during rainy days. The sweet dessert is composed of saba, bananas, purple yam, jackfruit, taro, tapioca balls and sweet potato. It is cooked slowly in coconut milk. Aside from being a favorite dish during rainy days, Ginataang halo halo is also served during meryendas.
Address: Plaza San Luis Complex, Intramuros, Manila
Telephone: 527-3893
Website: https://www.barbarasrestaurantandcatering.com/
Price: Ginataang Halo-Halo - P137.50

7. Ariake Japanese Cuisine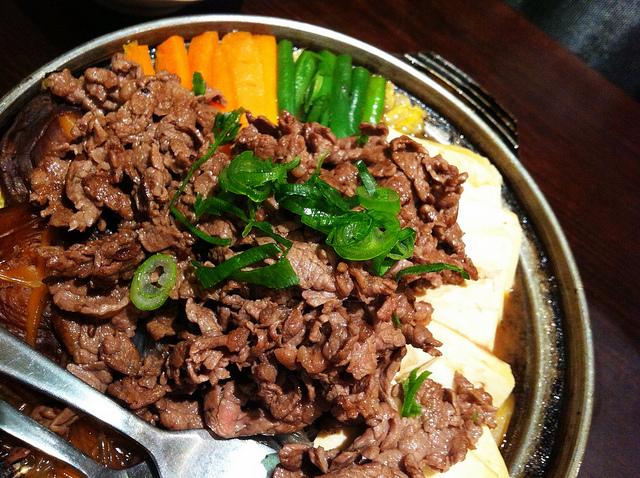 The popular meal of Ariake is the sukiyaki where it is cooked on the spot at a table while you eat. It is a Japanese dish prepared and served in a hot pot. It is slowly cooked at the table alongside the vegetables and other ingredients. The dish is made up of glass noodles, mushrooms, carrots, tofu and thinly sliced beef topped off with a sweet broth and raw egg. It has diverse flavors that make it unique.

Location: 284 Tomas Morato cor Scout Rallos, South Triangle, Quezon City
Telephone: 926-2429
Facebook: https://www.facebook.com/ariakejapanesecuisine
Price: Sukiyaki - P255
8. Ramen Bar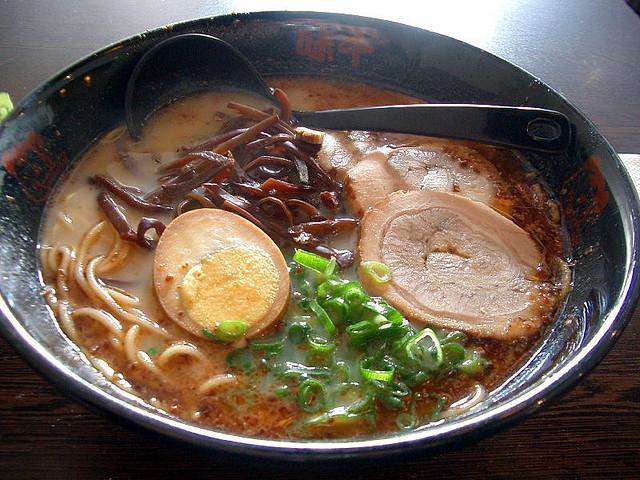 Ramen is a Japanese noodle soup dish which consists of a Chinese-style wheat noodles that is served in a meat or fish-based broth and often flavored with miso or soy sauce. Ramen Bar's RBS 31 (Ramen Bar Special No. 1) is a best-seller. It is topped with fish sticks, spring onion, grilled pork belly, marinated soft-boiled egg and sliced pork.
Location: G/F Eastwood Mall, E. Rodriguez Jr. Ave.Bagumbayan, Quezon City
Telephone: 570-9475
Facebook: https://www.facebook.com/ramenbar
Price: RBS#1 - P380

9. Thousand Cranes Shabu-Shabu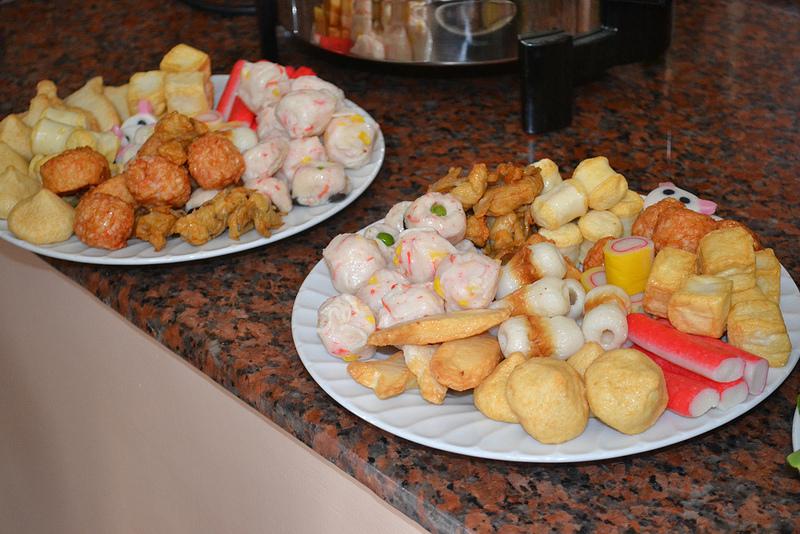 Another Japanese dish that is perfect for rainy days is the Shabu-shabu. It is a hot pot dish with vegetables and slice meat. Like sukiyaki, it is also cooked in front of the diners. Customers of Thousand Cranes can also add egg noodles, meatballs, Taiwanese petchay, lobster balls, squid balls, corn, mushrooms or taro to their shabu-shabu.
Location: 2nd Level, Greenbelt 3, Greenbelt, Paseo de Roxas corner Legaspi Street, Ayala Center, Makati City
Telephone: 729-8640 to 41
Price: Basic Vegetable Set - P320 U.S. Angus Beef (Add On) - P765 Seafood Set (Add On) - P740
10. Abe's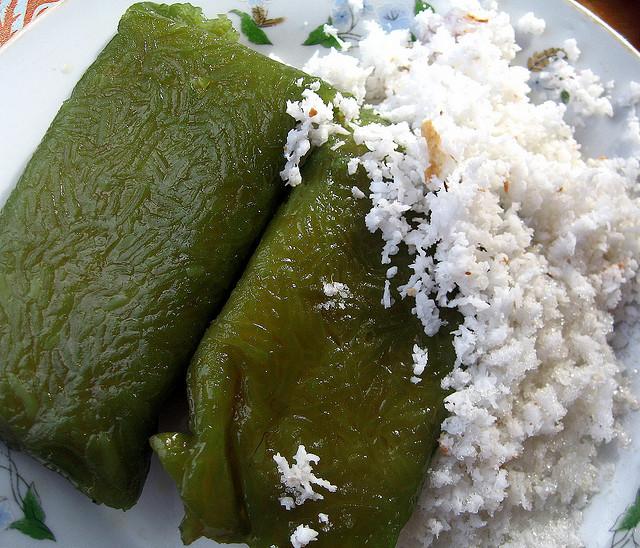 To complete the list is the Abe's Restaurant, it was founded by the late restaurant owner Larry J. Cruz as a homage to his father, Emilio Aguilar "Abe" Cruz. 'Abe' is a Kapampangan term which means comrade. The restaurant is known for their classic suman sa lihiya, it is a rice cake wrapped in banana leaves and served with a sticky sweet syrup that can be made either sugar or coconut.

Location: Alabang Town Center, Lifestyle Strip, Commerce Ave. Alabang, Muntinlupa City
Telephone: 623-0899
Facebook: https://www.facebook.com/pages/Abe/132745540107864
Price: Suman sa Lihiya - P220
Rating:
0 people rated this.