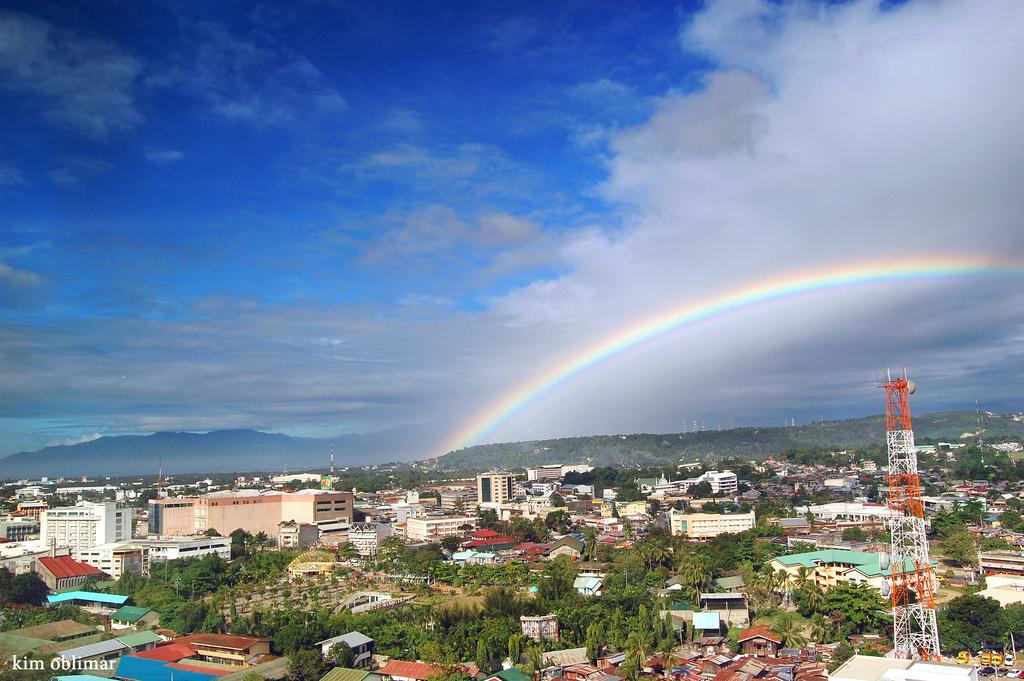 Davao is an anchor tourist destination in the south of the Philippines. It attracts tourists for its rich culture, natural resources, wildlife sanctuary, forests and the presence of Mt. Apo which is the tallest mountain in the country). It is a place like no other that mixes the best of urban and rural living. Upon visiting to Davao City, you should make the best out of it.
So here are the ten tourist spots in the city that will truly captivate you:

1. The Philippine Eagle Center
This animal sanctuary is home to at least 36 Philippine eagles plus ten other species of birds. The Philippine Eagle Center (PEC) is situated in Malagos, Davao City which is just 36 kilometers from the city proper. The Philippine Eagle Foundation is also located here, it is an agency tasked to protect and breed the Philippine eagle to prevent it from becoming extinct.
Aside from being a research and conservation center, PEC welcomes tourists and visitors to drop by here. There is an entrance fee of P30 for those 18 years and below and P50 for adults.
2. Davao Crocodile Park
As stated on their website; "The Davao Crocodile Park is an establishment that showcases a 'state of the art' crocodile farming system in the Philippines. It has the most recent crocodile farm design equipped with modern facilities and equipments." It is a major destination in the city situated at the Riverfront, Corporate City Diversion Highway, Ma-a, Davao City.
Davao Crocodile Park is just about 15 to 30 minutes from the city proper. Not just a tourist attraction, it also serves as a venue for educational tours and field laboratory for students in Biology and other related subjects. It is also a perfect destination for wildlife animal enthusiasts. Entrance fee is P150 for adults and P75 pesos for kids (2-12 years old).
3. Eden Nature Park and Resort
A man-made mountain resort that is located in Barangay Toril, Davao City which is 3, 000 feet above sea level. It is an ideal getaway for nature lovers and adventure-seekers. The resort is also perfect to have a spiritual retreat or celebrate an important occasion. It has excellent amenities that are perfectly good for any type of social events such as weddings, birthdays, debuts and business meetings.
4. People's Park
The People's Park in Davao City is an urban public park. It is covered with lush vegetation, with more than 1, 000 species of plants from all over the world. It was opened to the public on December 15, 2007 covering an area of 4 hectares. One of the highlights of the park is the sculptures of Mindanao artist Kublai which features the indigenous people of the region. It also has a dancing fountain which is flocked by the locals during nighttime.
The park's name was chosen from "Name the Park" contest organized by the city government. It is considered as "one of the cleanest and greenest public parks" in the Philippines.

5. Mount Apo
Labeled as "The Grandfather of Philippine Mountains", Mount Apo is the country's highest peak which is located between Davao City and the provinces of Davao del Sur and Cotabato. It was declared as a national park on May 9, 1936 by President Manual L. Quezon. Since then Mt. Apo became a popular tourist spot among visitors and tourists alike.
6. Matina Town Square
Matina Town Square is a popular entertainment center in Davao, it is simply called "MTS" by the locals. It is where bars and restos can be found that offers nightly live band performances and the best tasting food with different cuisine fusions. MTS is composed of several business establishments.
It also has a playground for children, a mini-garden and a police outpost to ensure the security of the public. It is also where the city's annual festivities are held such as the Kadayawan Festival and Araw ng Dabaw. Bazaars, trade shows and other sponsored events are also held here. MTS is open daily from 8 am to 2 am.

7. DECA Wakeboard Park
One of the newest attractions of the city, Deca Wakeboard Park is the ideal water sport destination for tourists who wants to experience action-packed water activities. It is nestled in Tacunan, Mintal in the city of Davao. The park provides a state-of-the-art Cable Park that is specially designed for professional and wannabe riders alike.
Although DECA Wakeboard Park is not yet complete, it will be the biggest wakeboarding park not only in the Philippines but also in Southeast Asia. Wakeboarding here is expensive but it's truly worth it.
8. Outland Adventure Camp's Xcelerator Zipline
Considered as Asia's best zip line, Outland Adventure's Xcelerator Zipline is another tourist destination for adventure-seekers. The Xcelerator Zipline is 200 feet above the ground. It is a kilometer long dual-cable speed zipline which is the fastest and longest not only in the Philippines but also in Asia.
Outland Adventure Camp's facilities are state-of-the-art which was imported and certified from the U.S. Adventure seekers will definitely enjoy zip lining here because it offers a scenic view of Mother Nature. Outland Adventure Camp's XceleratorZipline is located in Bugac, Ma-a, Davao City which covers a 17-hectare private sanctuary.

9. Malagos Garden Resort
One of the most frequented tourist attractions in Davao City, Malagos Garden Resort is a paradise that offers a glimpse of heaven. This place is ideal for nature lovers and to those who wants peace and tranquility. It sprawls in a 12 hectare nature theme garden which has towering forest trees and a rich diversity of flora and fauna.
It is the very first property in the country that was certified in the Audubon Cooperative Sanctuary Program for Business and Properties of Audubon International, a global environmental organization based in the USA. The Malagos Garden Resort is located in Barangay Malagos in Calinan, Davao City.

10. D'leonor Inland Resort and Adventure Park
D'leonor Inland Resort and Adventure Park is a 26 hectare inland resort that is nestled in a mountainous area in Cabantian, Davao City. It is one of the newest attractions in Davao City that offers an adventure park. The resort offers a mini zoo, fishpond, zipline, hanging bridge, surf rider and a cable car.
The major attraction at D'leonor Inland Resort is their pride – the wave pool and the raging river. Tourists who are tired of the common plain swimming pools can definitely enjoy this place which is also perfect for adventure-lovers. Entrance fee here is just P50 while dipping in the wave pool will cost you P250.
Rating:
0 people rated this.