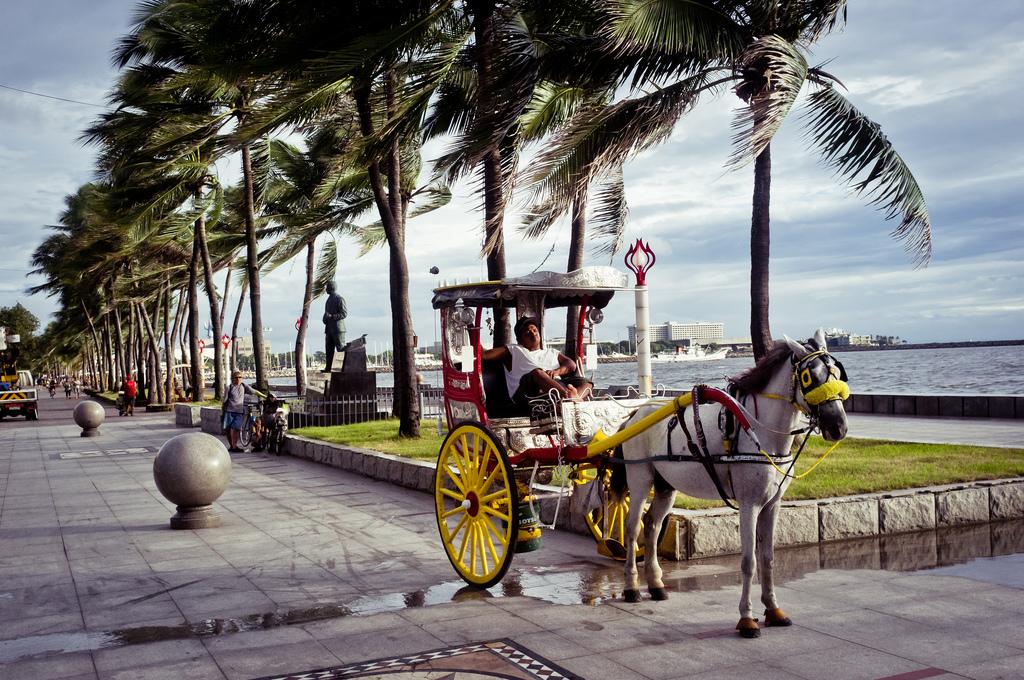 The Philippines has various modes of transportation which makes it easy to get around. From jeepneys to tricycles, there will be a form of transport that is available even in the most remote area. But what makes it different, is the unique modes of transportation that can only be found here in the Philippines and here is the list:
1. Jeepneys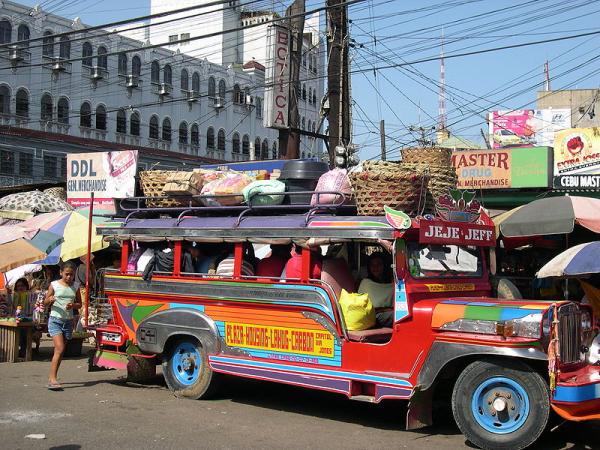 Originally called as G.P. or "General Purpose (car)", the vehicle was used by the Americans during World War II and the Army planners' initial term for it was light reconnaissance and command car. When the U.S. troops left the Philippines after World War II, jeeps were left behind and since then Filipinos use it as a mode of transportation.
2. Tricycle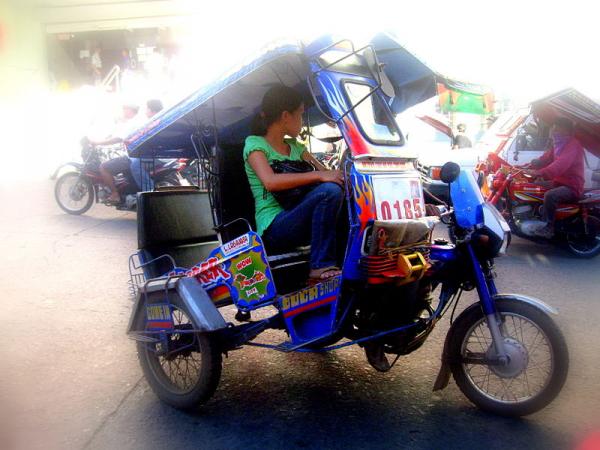 Another popular means of transport in the country, tricycles are used as a public utility vehicle either plying a set route or for-hire. It resembles the auto rickshaws of India and the tuk-tuks of Thailand and other Asian countries. What makes it different from the rickshaws is the cab is attached to the right side of the motorcycle instead of being in front or at the back.

3. Calesa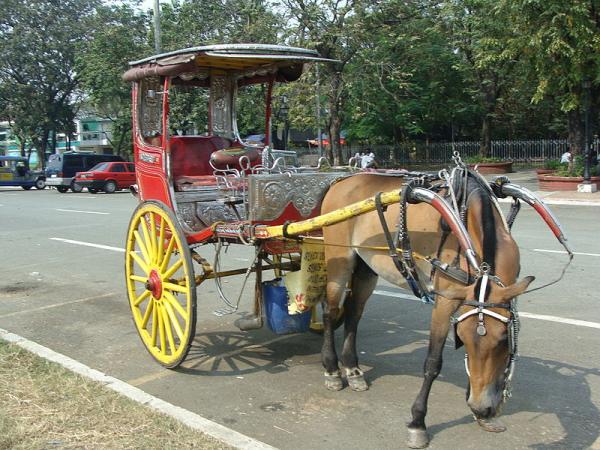 Calesa is the oldest mode of transport that still exists today. It was introduced to the islands of the Philippines in the 18th century by Spanish colonizers and was initially reserved for noble and high-ranking officials. Presently, calesas are used in some streets especially in the tourist areas of old cities and some rural areas.
In Cebu City, this horse driven cart is a common mode of transportation going to Carbon Market along Magallanes St.

4. Bancas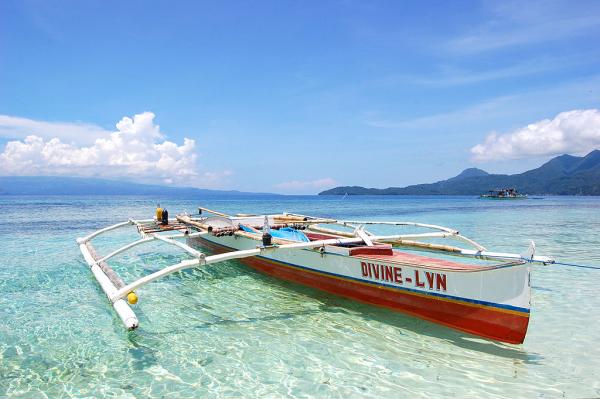 Being an archipelago composed of 7, 107 islands, it is inevitable to use some form of transport that will take you from one island to another. For short inter-island travel, the motorized bancas are the first option. It was primarily used by fishermen before but today, it is used as a faster means of transportation. Even resorts make use of it to ferry guests from port to resort and back.
5. Pedicab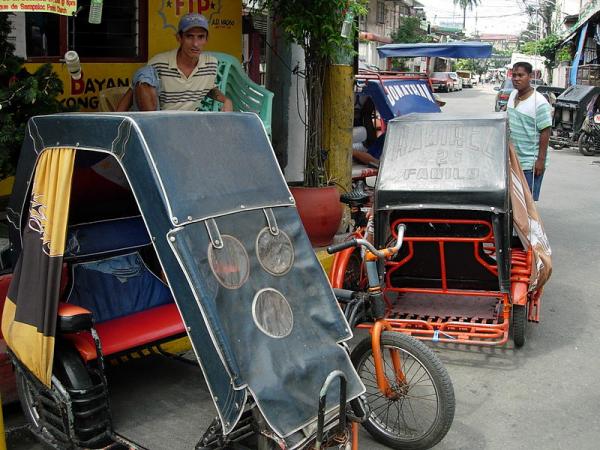 Instead of a motorcycle, pedicab uses a bicycle with a passenger cab attached to the side. It is known as a cycle rickshaw in other countries designed to carry passengers on a hire basis. In the Philippines, they are mainly used to ferry passengers along smaller, residential streets or often to or from jeepneys or other public utility vehicles.
6. Habal-habal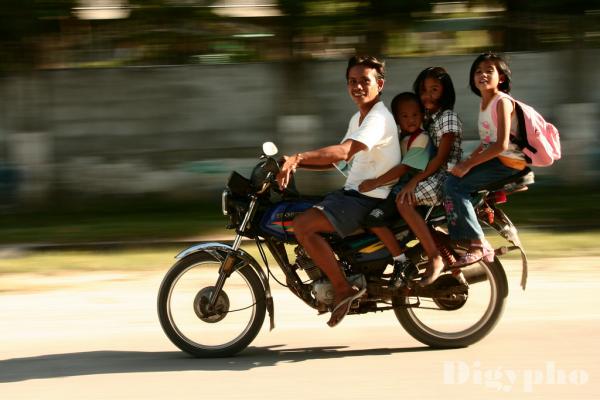 Known as motorcycle taxis in other parts of the world, the habal-habal has extended seats, often sideways but a T-shaped crossbeam. It also colloquially referred to as "skylabs", in reference to the space station deployed by NASA during the 1970s. It is a common mode of transportation in the mountainous or remote areas of the Philippines.
7. Rail Carts
Another unique mode of transportation in the Philippines, the rail carts are common in places which has a railway. The operators of rail cart just simply pull it to send its passengers to their destination. It provides a faster transportation for the people who live near the railways. When a train approaches, passengers simply get off and the rail cart is lifted out of the tracks.
8. Carabao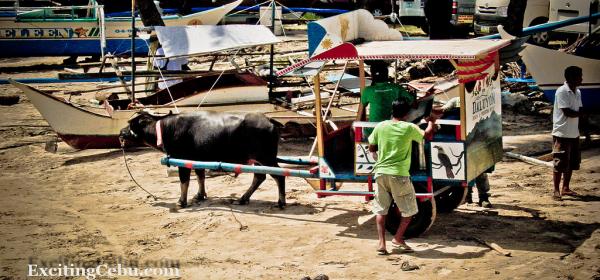 As an agricultural society where the Philippines was born out, the carabao holds a special place in the lives of rural farming communities and even considered as the National Animal of the Philippines. Aside from providing necessary labor for farmers, carabaos are also used as a mode of transportation. It can pull a karatela with 6 or more people which make it convenient as a form of transportation.

9. Motorela

A three-wheeled vehicle, it is a smaller version of a jeepney and is a common mode of transport in small towns and cities. Motorela originated in Cagayan de Oro City and was invented by Raphael Floirendo in 1964. Its carriage has two rows that face each other and can take up eight passengers. (Motorela is taken from the words "motorized" and "caretella".)
10. Somebody's shoulders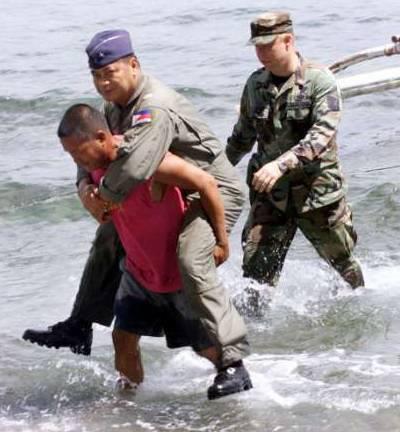 Somebody's shoulder is a unique mode of transportation in the Philippines for those who want to avoid being wet. It is commonly done when going to a boat from the pier, back and forth, if the water is high. Fare is fixed whether you are small or heavy.
Rating:
0 people rated this.