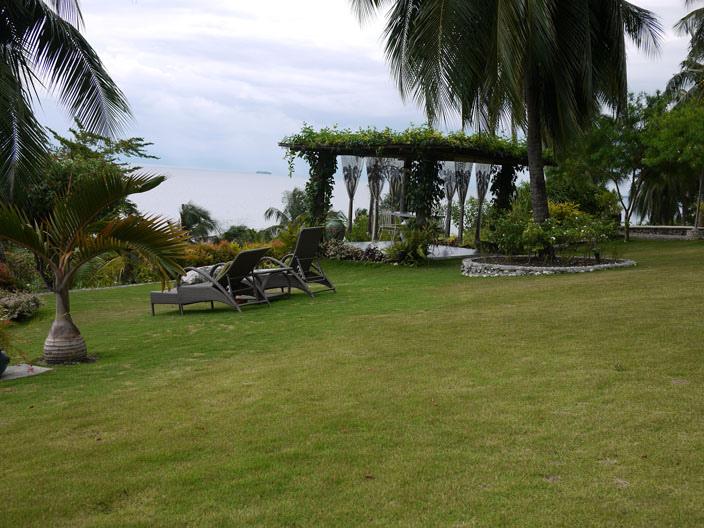 Although Cebu has become a very modern and progressive area, its people have continually strived to live balanced lives with nature. Terra Manna Resort is a resort in Cebu where nature is the most important aspect of living a happy and enjoyable life. Located in Cebu in Lambug, Badian, this four-hectare resort boasts of nothing less than the majesty of nature right at one's doorstep.

From their Website, the resort features active and quiet zones. The resort's lush gardens have less structures and more nature so that people who wish to contemplate or revel in solitude can take their fill of the serenity that only nature can provide. The active zones are places where guests can enjoy the outdoors wih activities such as swimming, scuba diving, snorkelling, trekking, painting, banca cruise, stargazing and many more for you to try and explore. These are perfect for people who are are looking for adventure and thrills, and also for groups who wish to engage in team building exercises.
Terra Manna serves its guests health food straight from its organic farm located just inside the resort. Fresh vegetables are grown under natural conditions on organic soil to produce healthy and clean food for everyone.
Facilities
Tourists can also enjoy camping and bonfires at the camp area, which is complete with tents, beddings, and electrical outlets for charging purposes.
They also have a function hall catered for wedding and other activities or events.
Other facilities
Self-service canteen

Business center with long distance, fax and internet access

Communal bathrooms
Gallery

Getting There

By Plane: From Manila, there are daily flights going to Cebu City.
By Boat: Cebu City's domestic port is the country's busiest. Cebu City is home to almost 80 percent of the country's passenger vessels. The country's largest shipping lines, namely WG&A, Sulpicio Lines, Trans-Asia, George & Peter Lines and Lorenzo Shipping Lines, are headquartered in Cebu. Large passenger ferries with a capacity of 2,000 to 4,000 passengers ply the more distant routes such as Manila, Davao, Butuan City, Zamboanga, and Cagayan de Oro.
From the airport, you can ride a multicab, jeepney, or taxi. Simply ask around for which route to take. They are available 24 hours and cover most of the nooks and crannies of the city.

Rating:
7 people rated this.