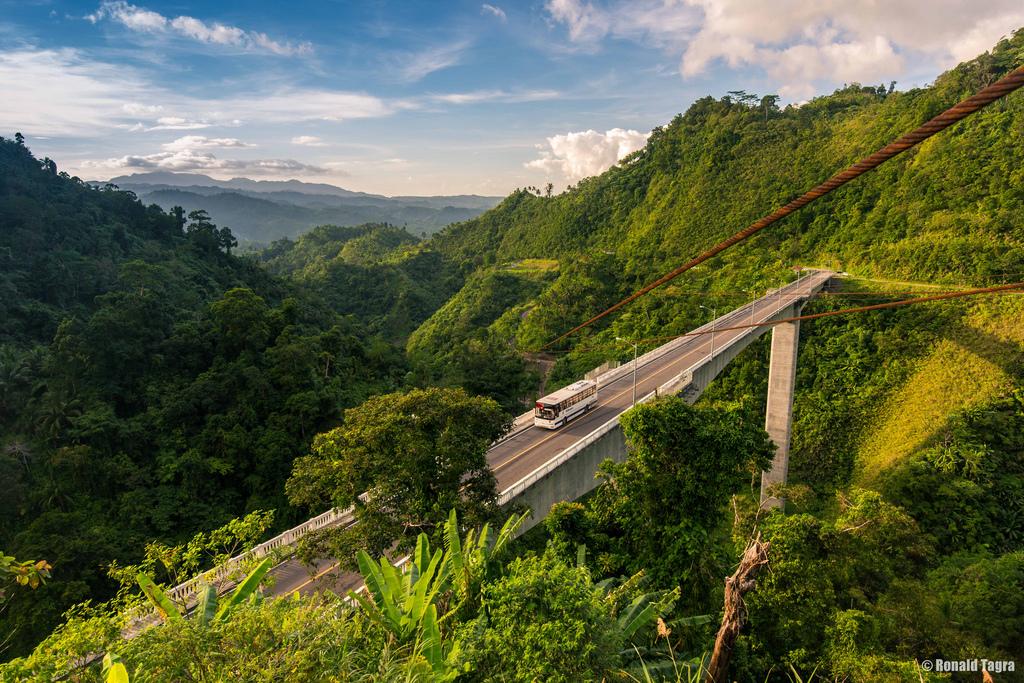 Situated in Southern Leyte, the Agas-Agas Bridge is the highest bridge ever built in the Philippines. It is constructed between two mountains and crosses the Mahaplag-Sogod section of Maharlika Highway. The bridge is located in Brgy. Kahupian, Sogod, Southern Leyte and provides a significant link to travelers coming from Luzon or Mindanao.

The Agas-Agas Bridge is by far the tallest column that the Philippine government has constructed with the help of the Japanese Government. The bridge is supported by two piers or columns from the ground with a height of 292 feet above the ground which makes it the highest bridge.
According to the locals, the bridge was created in order to avoid the original route that was carved on the side of the mountain which was prone to accidents. The original route was unsafe, being prone to landslides during heavy rains since it is situated in a mountainous area.
On April 2011, tourism started to boom in the area because of the construction of the much-awaited zip line. Today the Agas-Agas Bridge Zipline is locally known as "Zipline Leyte" and it is the first to offer tandem zip ride with its environment friendly tourist attraction. The riders are well-equipped with safety helmets and harnesses for security reasons. The zip line ride traverses the Mahaplag-Sogod section and will give the rider a bird's eye view of the panoramic beauty of the mountains and rivers around it.
The "Zipline Leyte" is a joint venture of public and private parties. It is managed and administered by the provincial government of Southern Leyte and a local investor named Edwin Sakdalan who is based in Camp Sabros, Digos City. The venture also plans to put other tourist attractions in the area like bungee jumping, rappelling and downhill skating.
From Tacloban City, tourists who want to go to Agas-Agas Bridge and experience the 'Zipline Leyte' ride can take a van bound for Maasin City, Southern Leyte and disembark at the Mahaplag crossing. The fare would be P150 and the travel time is almost two hours. From there, tourists can hire a habal-habal which will take them to the Agas-Agas Bridge.
A visit to the Agas-Agas Bridge will surely make the visitors admire the jaw-dropping and panoramic views from the Agas-Agas Bridge.
Rating:
20 people rated this.