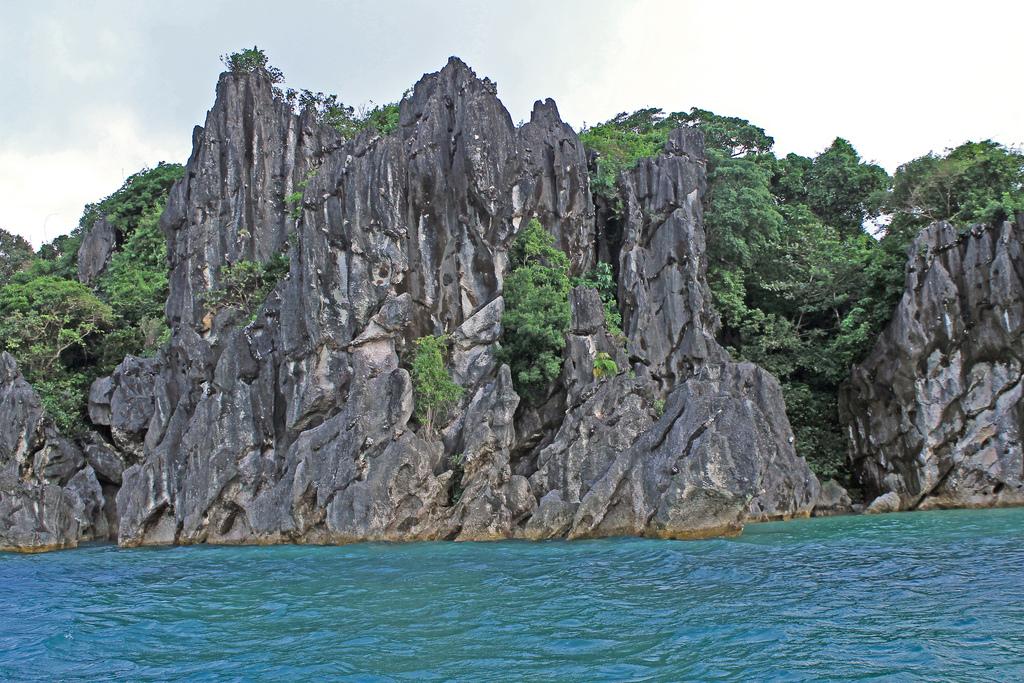 Sabitang Laya is one of the stunning islands and natural wonders that can be found in the enticing town of Caramoan, Camarines Sur. The long stretch of refined sand, almost 2 kilometers long, is one of the features of the island.
Visitors will surely enjoy walking on the picturesque beach and take their time dipping in the clear and cool water surrounding two long stretches of beach--a perfect way to ease the heat of summer and stress from city life. The fresh breeze of the air is suited for putting at ease one's weary soul and body after a lengthy trip.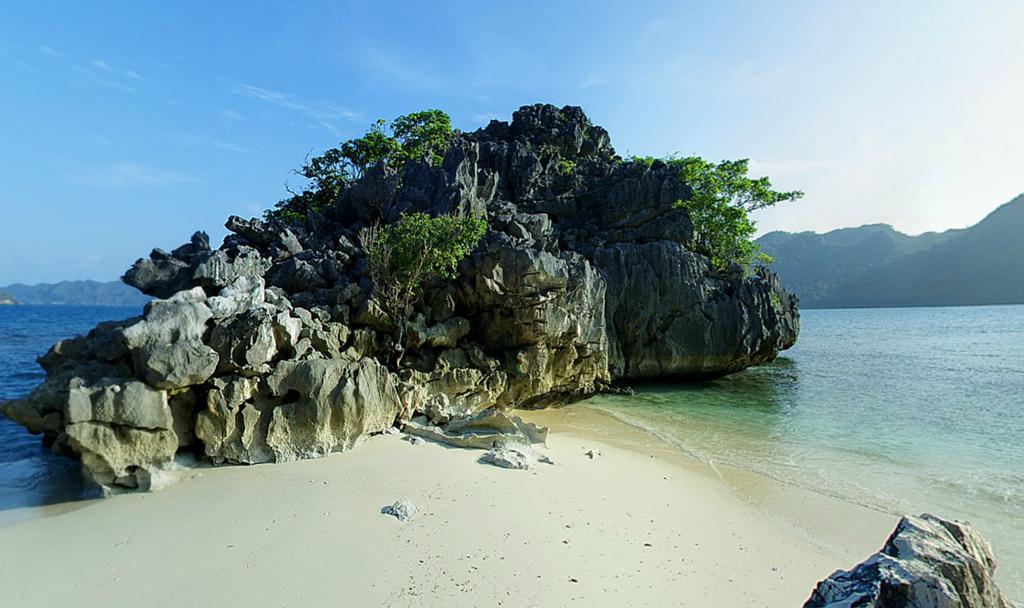 Unique rock formations can also be spotted on the island. The panoramic view of the shoreline is very picturesque, adding to the serene ambiance of the island, very relaxing and rejuvenating. This is really one of the favorite attractions in the province. It is an ideal place for bonding with family and friends.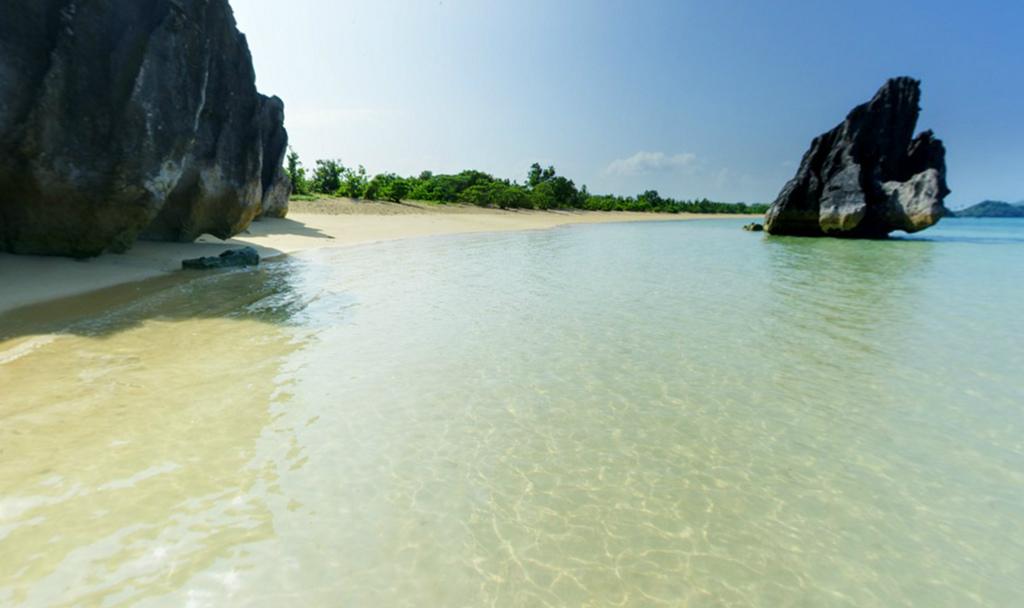 There are cottages in the area that are available for rent.

Tourists will surely enjoy staying on the island. One shouldn't miss visiting this lovely island during their vacation in the province. It is a perfect treat anyone can give to themselves.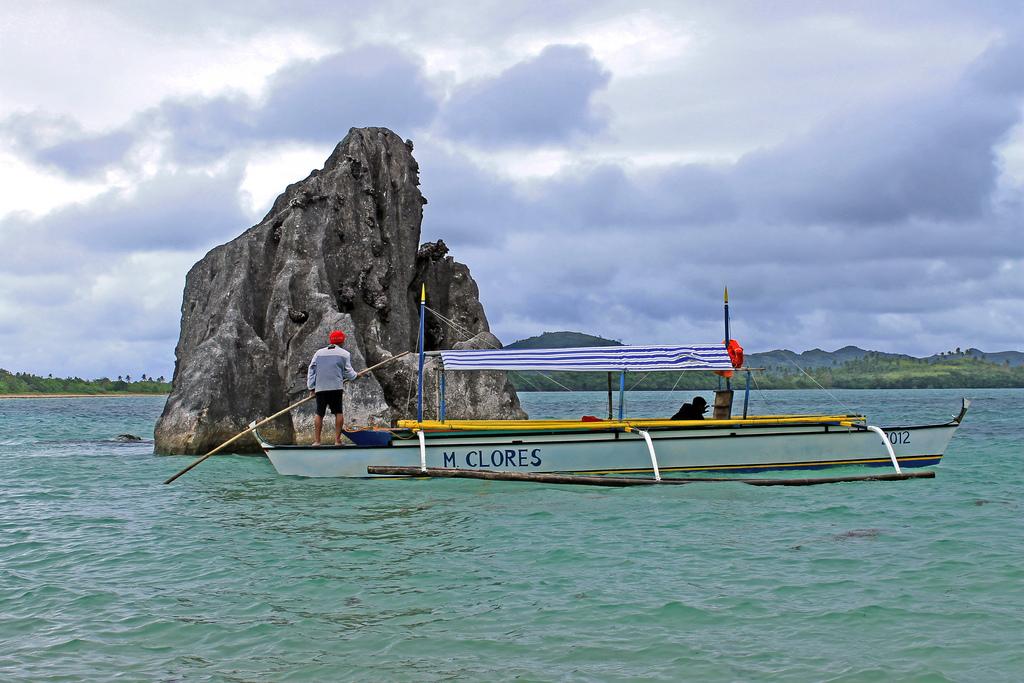 Activities that can be done in the area
Swimming

Snorkeling

Boating

Photography

Exploring
List of accommodations (Caramoan, Camarines Sur)
CMC Villa Caramoan - Caputatan, Caramoan - Camarines Sur, Bicol

Tugawe Cove Resort - Brgy. Colongcogon, Caramoan - Camarines Sur, Bicol

River View Vacation Inn - No. 6 Fernandez Street Brgy. Ili, Caramoan - Camarines Sur, Bicol

Rex Tourist Inn - Tawog, Caramoan - Camarines Sur, Bicol
How to get there
By Air
From Manila, Cebu Pacific flies 3 to 4 times a day; Air Philippines/PAL Express flies twice per day (45 mins) and Zest Air flies daily to the Naga Airport (actually in Pili about 10kms East of Naga)
By Land
You can go to Cubao Terminal or Pasay Bus Terminal where buses going to Naga Camarines Sur can be found. Buses operate daily going to Bicol.
Bus lines (Cubao) - Gold Line Tours, Isarog Lines, RSL, Raymond, Peñafrancia Tours, etc.
Bus lines (Pasay) - AMihan Bus and PhilTranCo.
Getting around the city
From downtown Naga City, one can roam around the place by foot. Tricycles and jeepneys are the main mode of transportation, and taxis are also now available.
Trisikad, padyak or manpowered tricycles are also available in areas that aren't included in jeepney and tricycle routes.
Buses, vans and Jeepneys are mostly use traveling outside the city, going to the different towns of Camarines Sur.
Rating:
1 people rated this.