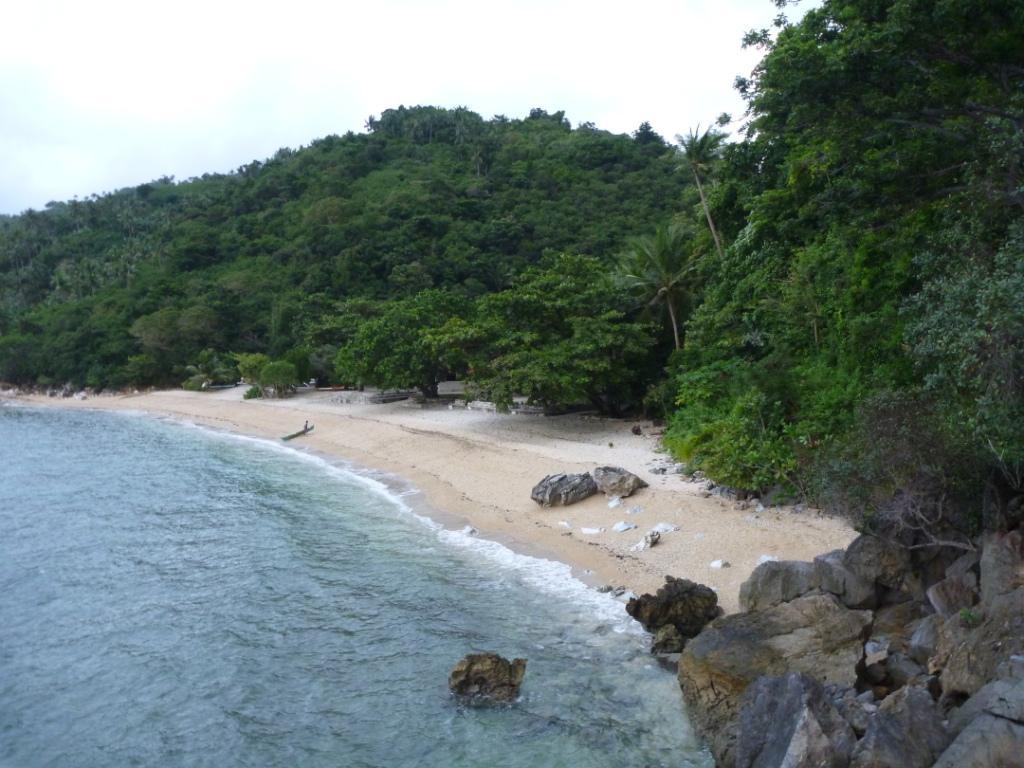 The province of Romblon is a cluster of twenty beautiful islands overflowing with the bounty of nature. It is gifted with crystal-clear rivers, white sand beaches, unspoiled beauty of forests, and scenic limestone caves.
Romblon has become one of the fastest-rising destinations in the country for many travelers as it offers many adventures and activities that give visitors much pleasure and appreciation of how gifted the province is. The many things you can feel and experience in Romblon include:
Mountain Climbing

Mt. Guiting-guiting is the highest peak in Romblon and is considered to be among the more formidable mountains in the country. Stunningly rising to about 6,000 feet above sea level, the mountain rugged terrain presents several challenges to professional mountaineers and climbers who scale the rugged terrain before reaching its peak. This mountain straddles the towns of Magdiwang, San Fernando and Cajidiocan in the island of Sibuyan.

Sightseeing

Take a circling tour covering the historic fort of San Andres, the beaches of Looc and Odiongan, the fisherman's boat ride to Santa Fe, swim along the pebble beaches of Alcantara, then to the capital island for a sweeping and majestic view of the province. Include a trip to San Agustin where one can view the seven-tiered falls of Dubduban-bita and an observation cruise off the shore of Tablas Island in Calatrava. Here, take a spellbinding look at the menacing big black boulders of Romblon which look like titans from the deep standing guard over the entrance to the bay.

Swimming

Swimming is best in many parts of Romblon, particularly along the foamy beach waters of Logbon with its powdery white sands, and the beaches of Cobrador Island and Alad.

Diving

Diving enthusiasts can gaze under the waters off Calagunsao Beach in Alcantara, as well as see the rich marine gardens and awesome ocean floor of San Jose. Here the big black boulders, common only in Romblon, surround the coastline of the province like mighty walls of a medieval port.

Shopping

Romblon is home to high quality marble deposits that are crafted into a variety of products and sculptured pieces. Furniture items, vases, figurines and various decor pieces and souvenir items made of marble are on sale at the pier in Romblon Island.

Bisita Iglesia

Visit St. Joseph Cathedral, the oldest church in the province, originally built in 15th century but is now reconstructed with its facade made of marble. The collection of antique icons and religious paintings still remain inside.
How to get there

Sailing from Manila through North Harbor is the easiest way to visit Romblon. Pier 8 in North Harbor is the main port of MBRS Lines. Ships of MBRS Lines sail alternately, serving the three main islands of Sibuyan, Romblon and Tablas Island. Batanggas International Port in Batanggas City is another alternative and convenient port worth considering. From Manila, take an airconditioned bus to Batanggas Pier and it is less than a three-hour bus ride from Manila's main bus station. Ro-Ro ferries (passenger and cars) from Viva Lines Montenegro Lines and Shipshape Ferry Inc. sail daily to Odiongan and every day except wednesday to San Agustin in Tablas Island, Romblon in Romblon Island and San Fernando in Sibuyan Island.
Accommodations
The Sea Resort - Sitio Campong, Brgy. Canyayo, Tablas Island, Romblon, Philippines 5508
Rating:
0 people rated this.