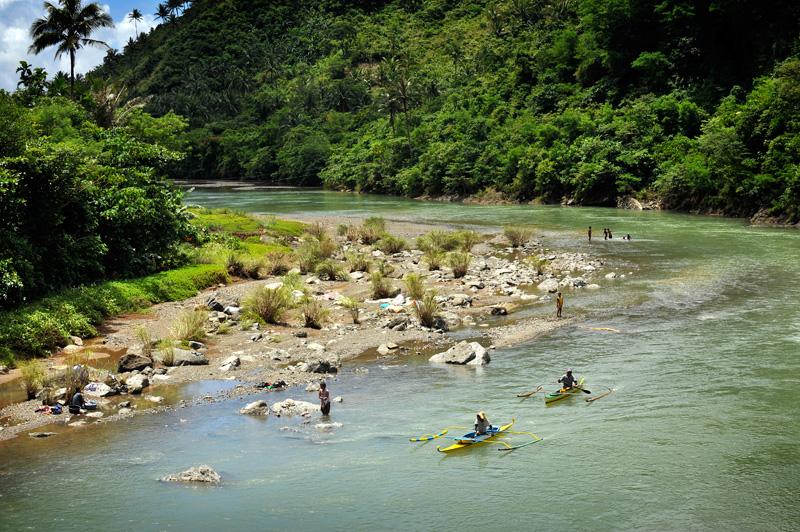 Nature Tripping at Quezon's Natural Wonders
Quezon Province is a spectacular province which hosts many unique tourist attractions, and that is why the reason why the province is one of the most popular tourist destinations in the country.
Visit the province of Quezon and explore its natural beauty and you will surely love the province. This is where nature displays its best colors and heals weary souls and tired bodies. Find out and discover the best things you can experience upon visiting the province.
GREAT, FUN ACTIVITIES
Here is the list of activities that can be done in the province during your stay. Have fun and enjoy!
DIVING AND SNORKELING
Enjoy diving and snorkeling in the fresh and cold water of Quezon's beaches and diving sites. Get ready to explore and observe fascinating underwater attractions. The following are the sites in Quezon where you can enjoy the diving and snorkeling.
Padre Burgos Submarine Garden, Padre Burgos, Quezon
It is a shallow coral area which abounds with starfish of several kinds, sea cucumber, sea urchins, jellyfish and gorgonians. Good for snorkeling.
Lopez Submarine Garden, Brgy. Hondagua, Lopez, Quezon
Located near the town proper of Lopez, continue driving towards the town of Calauag, then turn left leading to Brg. Hondagua. An alternative means is a trolley (or skid), then hire a banca to reach the site.
Polillo Coral Reef, Polillo Island, Quezon
Located just before the entrance to the cave of Polillo town, the coral reef has a length of about five kilometers and a width of about two kilometers. It is also a good spot for snorkeling and diving. Some parts are so shallow that any type of ship and banca will have to make a detour to avoid the reef area. Some parts have so-called walls which are more than a hundred feet deep.
Burdeos Coral Reef, Burdeos, Quezon
The corals of Burdeos is one of the richest marine areas in Quezon. The particular site near the Kalotkot Island is one of the best-preserved areas.
BIRD WATCHING
Quezon is also a home for many species of birds, which is why visitors will definitely enjoy bird watching activities.

Minasawa Bird Sanctuary, Burdeos, Quezon
The island is just off the town of Jomalig but still part of Burdeos. The 4.5 hectare island was established as a sanctuary by the Department of Environment and Natural Resources to protect the bird population in the area. At present, there are about five species of birds which are found in the island; the Nutmeg Imperial Pigeon (600), Black Naped Oriole (600), Rufus Night Heron (thousands), Amusling (thousands) and Swifts (50).
Bird Island, Polillo Island, Quezon
A coral formation which became an island is now a sanctuary for birds which fly over the main island of Polillo and its neighboring areas. Every afternoon, groups of birds gather in the sky and head towards the island to spend the night there.
VISITING THE CULTURAL SIDE OF QUEZON
Quezon is a tapestry of the old Spanish-style houses with Castillian architecture and character. Visit the old houses of Lucban, Tayabas, Sariaya, Gumaca and Mauban while savoring the best of the yield from lanzones plantations. Or come during the San Isidro Festival in honor of the patron of farmers, San Isidro Labrador. Take home petered rice paste strung in garlands for a souvenir and celebrate with the people this feast of thanksgiving for a bountiful harvest.
Quezon Museum
Visit the museum and take a sentimental journey to the past. The Manuel L. Quezon Shrine beside the old capitol of Lucena City is a storehouse of the writings and memorabilia of this great president.
NATURE TRIPPING
Skirt around the mountains of Mt. Banahaw to watch the psychics at meditation and view the lush greens of tropical wildlife. Then stop for rare orchids and cutflowers from a thriving industry.
SWIMMING
Swimming and leisurely beachcombing are possible in many of Quezon's shorelines. Try the bay waters of Pagbilao, the beaches of Atimonan, the fringes of Lamon Bay and Tayabas Bay. There are also fishing grounds where the fresh catch may be broiled for a delectable lunch.
Where to Stay
Here is the list of hotels and lodging that can be found in Lucena City, a highly urbanized city in the province of Quezon, that offer good accommodation and service.
Diamond Resort and Hotel - Maharlika Hi-Way, Red-V, Lucena City

First Quezon Premier Hotel - Diversion Road, Domoit, Lucena City

FRC Sulo Riviera Hotel Corporation - Diversion Road, National Highway, Ilayang Dupay, Lucena City

JISB Emperor Hotel - Merchan St., Brgy. VI, Lucena City

Lucena Fresh Air Hotel - Purok Ilang-Ilang, Isabang, Lucena City

Oakpark Residences - Enriquez Cor. Hermana Fausta St., Brgy. II, Lucena City

Ouans Family Worth Farm and Family Resort - Diversion Road, Brgy. Kanlurang Mayao, Lucena City

Queen Margarette Hotel - Diversion Road, Brgy. Domoit, Lucena City

Star Garden Tower - 2948 B Quezon Ave., Brgy. III, Lucena City

Sulo Riviera Hotel - Diversion Road, Lucena City
Accessibility of Quezon Province
Southern route – South Expressway is the main artery, with exit at Calamba

Eastern route – Ortigas Avenue through the towns of Rizal onward to Infanta, Quezon

CALABARZON (Cavite-Laguna-Batangas-Rizal-Quezon) route – The highway system and well-developed road network of this region links the neighboring provinces with ease and convenience for tourism, trade and commerce.

Major bus companies such as Tritran, Jam, JAC Liner, Philtranco and Superlines ply the well-developed roads to and from Metro Manila and within CALABARZON on a regular basis. Bus terminals are located at Buendia and Taft Avenue, Araneta Center in Cubao, Quezon City and EDSA in Pasay City.

Jeepneys, mini buses and tricycles are available at the Lucena City Grand Terminal to take passengers to various destinations in Quezon.

Travel time is approximately three hours from Manila.
Rating:
4 people rated this.