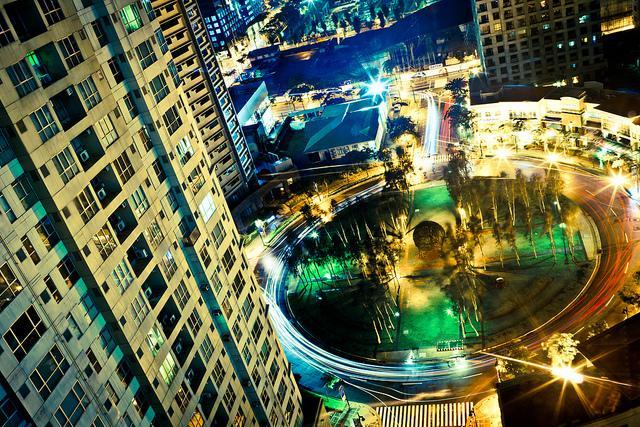 From a thriving fishing community along the shores of Laguna de Bay, it is now an important residential, commercial, and industrial center – Taguig City.
An Astounding Name
The original 800 farmer-fishermen settlers of the area were good at threshing rice after harvest. Hence they were referred to as "mga taga-giik," and their settlement as "pook ng mga taga-giik." Spanish friar Fray Alonso de Alvarado, together with conquistador Rey Lopez de Villalobos who crossed Pasig River to reach Taguig in 1571 found "taga-giik" difficult to pronounce, and could only produce the word sounding like "tagui-ig." So many mispronouncements later, "tagui-ig" was shortened to the present day "Taguig."
A Booming City
The City of Taguig is a highly urbanized city located in south-eastern portion of Metro Manila. As the premier business center in the world, the city ranked first among Philippine cities in the Ease of Doing Business Index, conducted by the World Bank's International Finance Corporation.
There are business center abound the city that boasts of over 300 medium scale companies in food manufacturing, electronics, garments and service industries.
A Great Landmark
Aside from Makati City, Taguig is one of the majestic cities in the Philippines. Some of the major commercial, financial, and cultural center are based here. The city also comprises different attractions including man-made, historical, and cultural that allure tourism which helps to boost economy.
Historical sites including old churches, parola, parks, cemeteries, museums and monuments denotes Taguig's wealth of history and the great role it played in history.
There are also three big shopping and dining places that are near each other in the Fort Bonifacio. The first one is Market! Market, next is Serendra, and the third is the Bonifacio High Street.
The city is home to the two of the top state universities — the Polytechnic University of the Philippines and the Technological University of the Philippines which are both located in Bicutan, Taguig City.
A marvel on its own
One proudest attraction in Taguig is the Fort Bonifacio Global City, a 440 hectare Global City based on a Master Plan that has been molded after the functionality of Seoul, the excellent systems of Singapore, the innovation of Vancouver and the Visionary outlook of Paris. It is both a quiet residential paradise with areas designed for international educational tourism and is also the heart of Asian Commerce.
Mc Kinley hill is a destination at the sprawling fort bonifacio area of Taguig city comprising 50 hectares of mixed use land featuring high end subdivisions, several high rise condominiums and a large shopping area anchored by the Venetian Mall with a large replica of the famous Church Tower of Venice and a replica of the grand canal and gondola rides.
A worth visit
If there is one thing you should visit, the city of Taguig is a worth one. A tour in this majestic city will give you an appreciation of how boost our country is and a pleasure given by its breathtaking view. The city has a lot to offers and can supply all your need. Taguig City is indeed a must-see destinations to every tourist.
Rating:
2 people rated this.