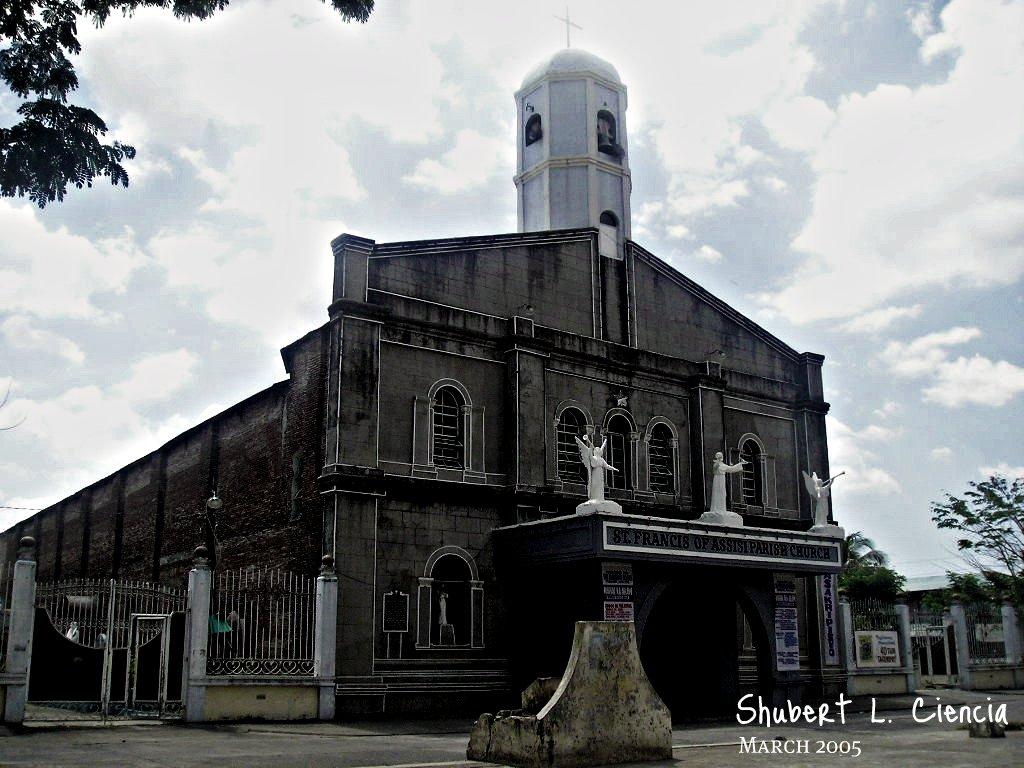 Church of Penaranda, Nueva Ecija
The province of Nueva Ecija holds many amazing places of worship that stand out among others because of their unique architecture and the resilience of being able to survive many centuries. The devout and religious folk of Nueva Ecija have always regarded them as religious havens and as legacies of a colorful past.

Gapan City, Nueva Ecija
This old Roman Catholic church with its Byzantine architecture was built in a span of 16 years (1856-1872) by Augustinian missionaries, who first came to Gapan in 1595. It stands beside the old municipal hall, which was also built during that period.
Gapan City, Nueva Ecija
An Augustinian mission in lowland Nueva Ecija was founded in Gapan in 1595. The Roman Catholic Church of Byzantine architecture, built within 16 years (1856-1872).
Penaranda, Nueva Ecija
The church of Penaranda was erected in 1869 by Fr. Florentino Samonte. Construction was continued by Fr. Candicho San Miguel from 1879-1881 and by Fr. Santos Vega from 1887-1889. From 1889 to 1891, the parochial house of bricks and wood was built by Fr. Valentin Gatode la Fuente. Fr. Alvaro Callega built the original church with thatch-roof and stone walls.
Virgen Divina Pastora National Shrine
Gapan City
On February 13, 1986, the Three Kings Church of Gapan City was declared as the National Shrine of Virgen Divina Pastora. The miraculous image is believed to be the protector of the people of Gapan City. Unending stories of miracles resolve to strengthen the faith of its legions of devotees all over the province and the rest of the country. Every May 1 of each year, people flock to the church to pay homage to the Virgin.
Accommodations
Here is the list of hotels and resorts that can be found in the province of Nueva Ecija located in Cabanatuan City.
LA PARILLA HOTEL - Zulueta St., Melencio Corner Cabanatuan City

VILLAGE INN - Mabini Homesite, Cabanatuan City

FRED'S APARTELLE - 0728 Victoria Mansions, Bitas, Cabanatuan City

GREENLAND SUITES - Mampulog, Cabanatuan City

PRIME RESORT AND HOTEL - Mampulog Bitas, Cabanatuan City

HUNTER VALLEY PLANTATION & RESORT - Brgy. Cabu, Cabanatuan City

ACROPOLIS NORTH WATER CAMP & COUNTRY CLUB - Cabanatuan City
Restaurants (Cabanatuan City)
PLAZA LETICIA

ARCELI'S RESTAURANT

DE LUXE RESTAURANT

VICENTICO'S GRILL

ALLESANDRA'S RESTAURANT

CHARCOAL GRILL

Cafe CRISTINA RESTAURANT

RETRO BAR & RESTAURANT

MAX'S RESTAURANT

CIRCLES BAR AND RESTO

JOEY'S SNACK HOUSE

CAKELAND
FAST FOOD CHAINS
Jollibee, Mc Donald's, Kentucky Fried Chicken, Greenwich, Red Ribbon, Chowking, and Kenny Roger's Roaster are available at NE Pacific Mall and Mega Center the Mall.
Accessibility
Visitors can reach the province of Nueva Ecija by riding a bus from Manila via Cabanatuan City. There are bus lines (The five star, Philippine Rabit, Baliwag, Saulog transit and Victory Liner) that ply the routes to Nueva Ecija. Jeepneys and tricycles are available in the province as a common method of transportation around the province.
Rating:
1 people rated this.