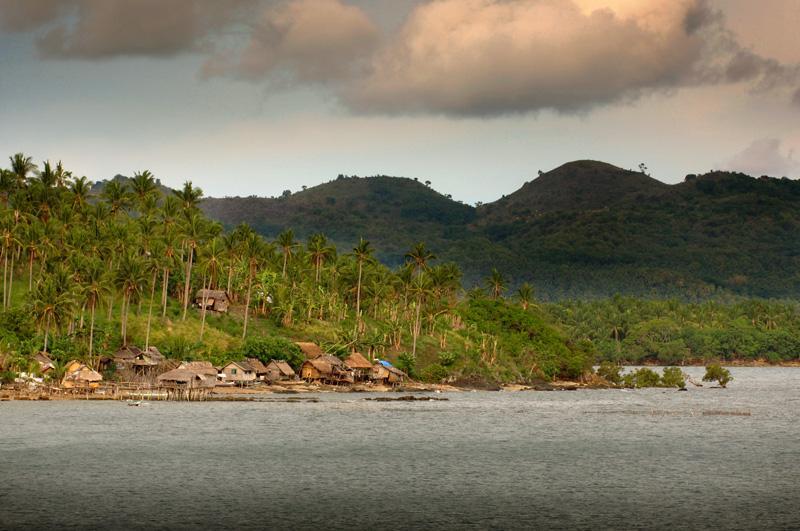 The City of Masbate is a blessed land, with its innumerable bounty and little blight. It is situated strategically in the center of the Philippine archipelago, on the northern side of the island of Masbate facing northeast towards Ticao Island. Pawa Mangrove Nature Park is the city's biggest area of natural mangrove growth located at Barangay Pawa; it offers beautiful sight for bird watching, fishing, and family picnic. It also has a 1.3 kilometer wooden bridge connecting Barangay Pawa and Sitio Daang Lungsod of Barangay Usab. You can experience the dramatic scene of the 300 hectares of mangrove plantation along its boardwalk.
Buntod Sand Bar and Marine Sanctuary is 250-hectare white sandbar located in the middle of seawaters of Barangay Nursery and Barangay Tugbo. It is the first established marine sanctuary of the city where live hard and soft coral covers highlights the majestic underwater sceneries.
Bugsayon Marine Sanctuary is a 50-hectare marine sanctuary where you can experience to see the amazing live corals and its diverse marine animals. It is located in Barangay B. Titong and can be reached by sea through a motorboat or by land through motorbikes and jeepneys.
Tatoo Island is also called as Minalayo Island. It has a number of openings of various sizes that lead to an underground lagoon where sea snakes and bats reigns.
Floating Restaurant
While cruising along Masbate Bay, riding on the floating restaurant, enjoy the sumptuous food and live music offered in it.
Coastal Resource Management Interpretative Center (CRMIC)
Being the first of its kind in the Philippines is a great staging point from which you can plan and begin your journey of discovery and exploration of the diverse and amazing natural and cultural wonders of Masbate.
Gallery

The Sand Bar (Buntod), Masbate
How to get there
By air
The city is served by Masbate Airport that is located at the city proper. It is served by Airphil Express, Zest Airways and South East Asian Airlines daily from Manila to Masbate vice versa. However, Cebu Pacific will be establishing flights to Masbate within this year due to increasing demand of tourism.
By land
Masbate can be reached from Manila by land through South Road to the Port of Pio Duran, Albay, Pilar, Sorsogon and Bulan, Sorsogon. From there, RORO ship and fastcraft can take you for two hours and fifteen minutes or motorized boat for a three-hour ride t the Port of Masbate.
By sea
Masbate can also be reached through the sea on board in a luxury shipping lines from the Port of Manila. The 18-hour trip is best spent on the ship's bar or in its all night disco. Other sea trips are via Dalahican, Lucena and to Allen, Northern Samar.
Accommodations
These are some hotels that can be found in the city of Masbate.
GV Hotel Masbate - Danao Street, Masbate City, Masbate, Masbate, Philippines
Sampaguita Tourist Inn - Quezon Street, Masbate City, Philippines
Rating:
1 people rated this.