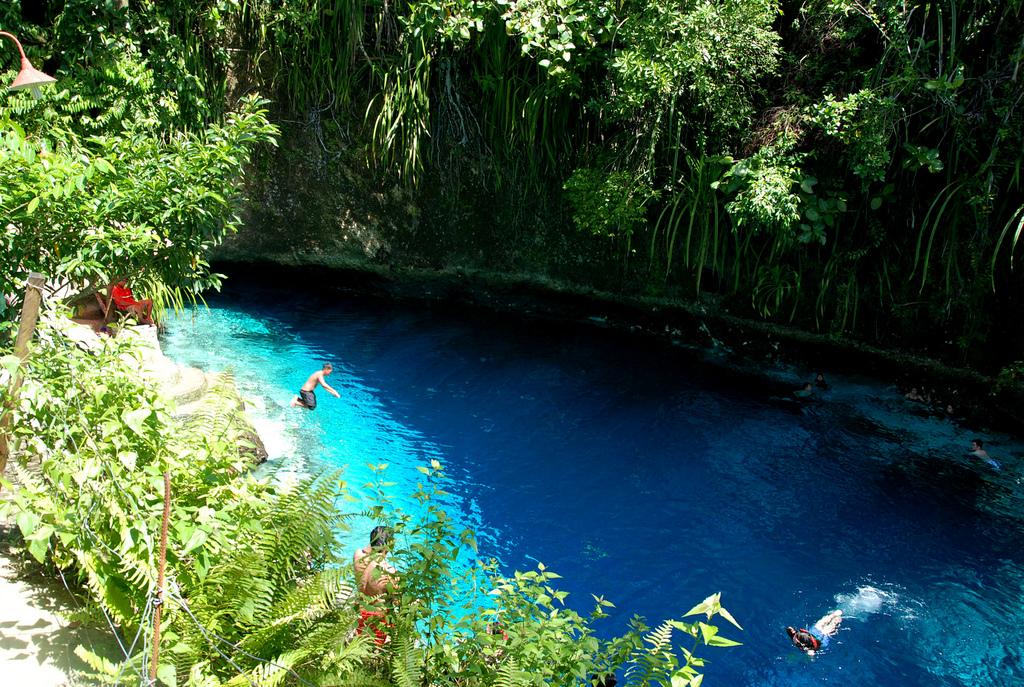 Overview
Enchanted Blue River is one of the best tourist attractions in Surigao del Sur. This river deserves to be one of the prides of the province. The waters of the stream are very blue and crystal clear. From the head spring, the river flows 600 meters into the coastline of Hinatuan Bay.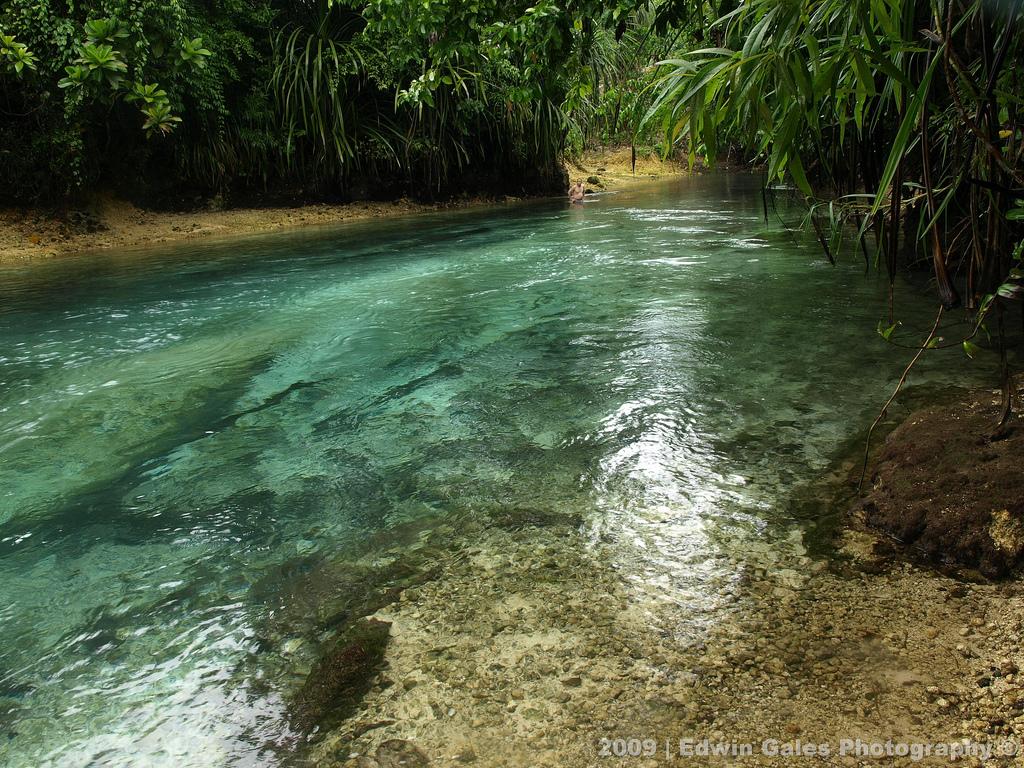 The area is fantastic and charismatic. If you are going to look for pictures of the river, you will think that the photos are Photoshopped or have special effects, but when you see the place in person, you will be amazed because the stream doesn't need photo editing show how beautiful it is. Actually, pictures can't do much justification on how breathtaking the river is. "Enchanted" is really a fitting name for this natural wonder.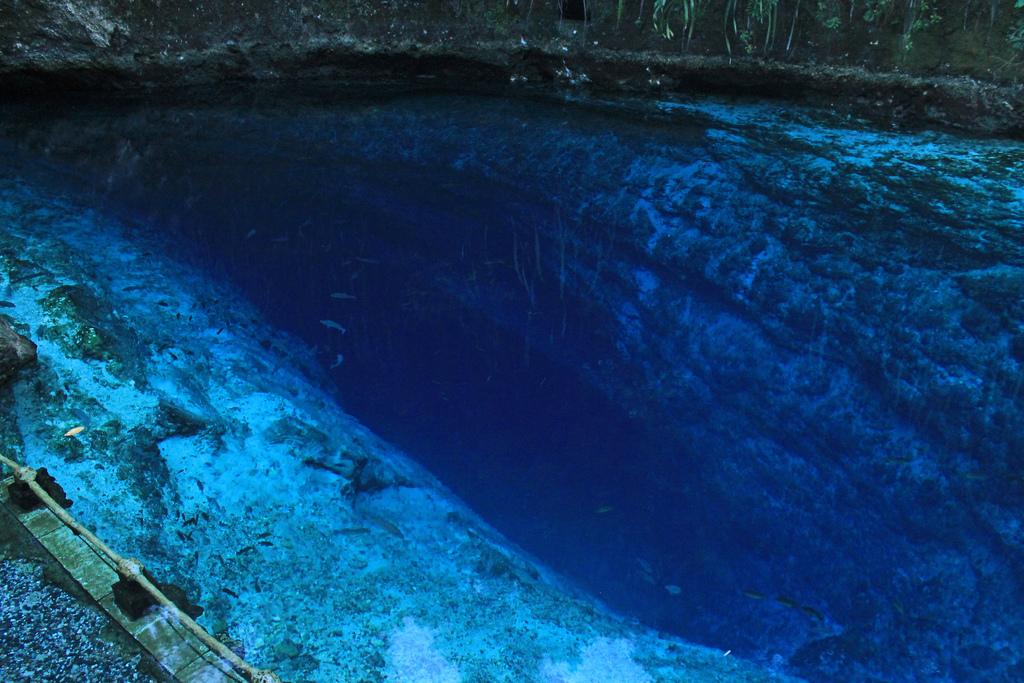 The area is surrounded with trees. It is also bordered by up to 40-meter cliffs of soft limestone and verdant shrubbery. You can also enjoy diving because there is a diving spot in this place. According to the local people, the river's depth is probably measured around 24 meters or 80 feet, particularly the dark blue part which is ideal for snorkeling.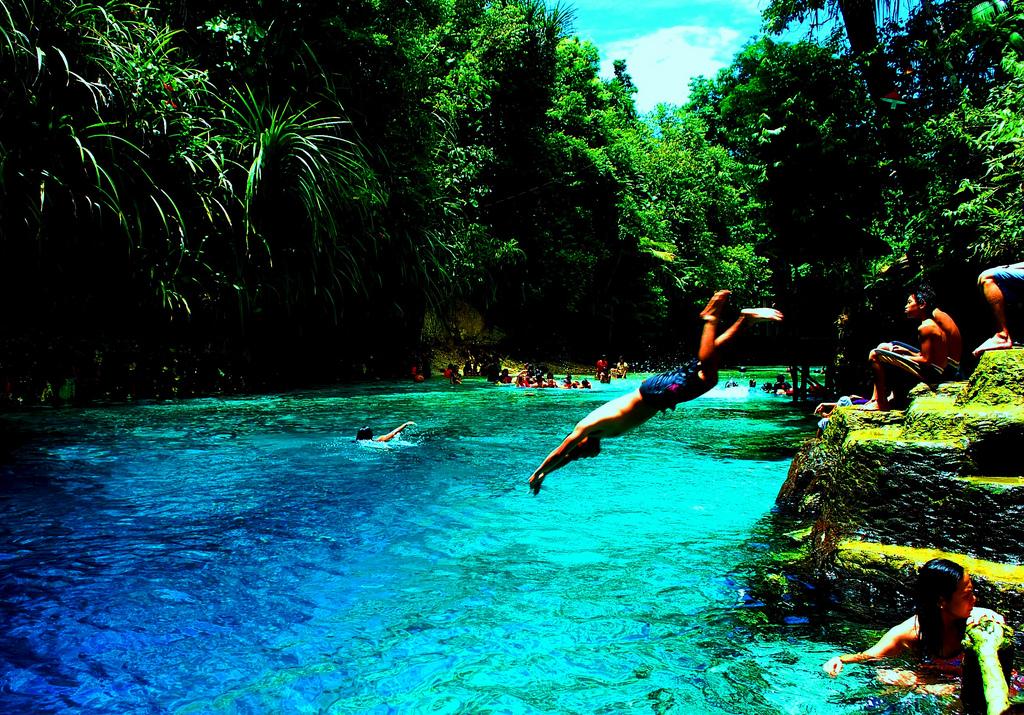 There are areas which are good for swimming or just taking a dip, but be mindful of the deep parts of the river. Don't worry, there are life jackets that are for rent, if you don't know how to swim.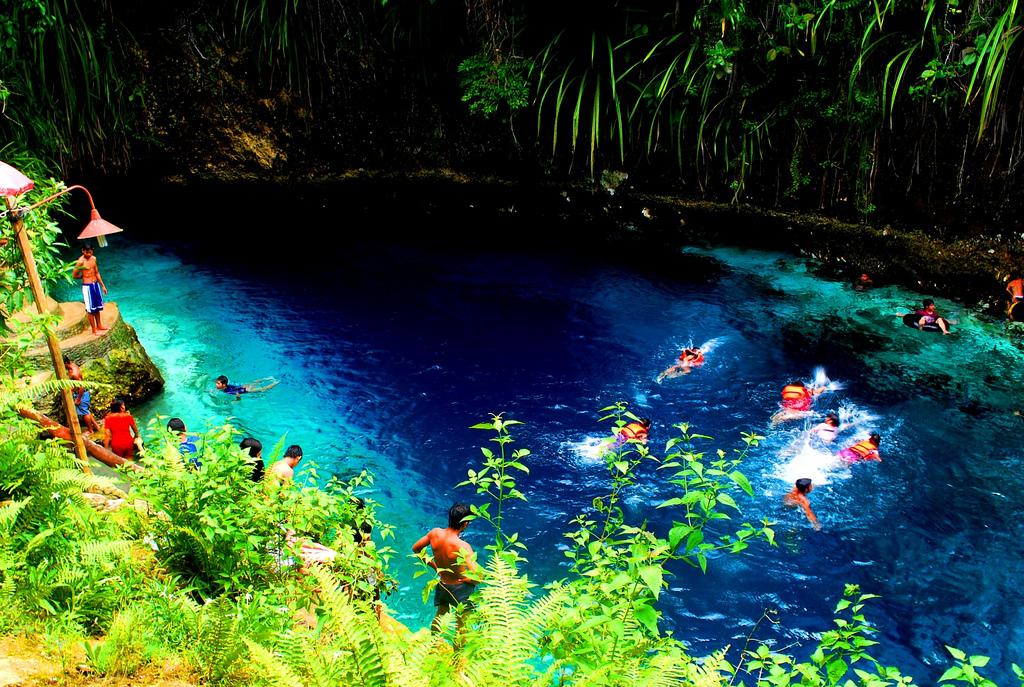 According to the townsfolk, especially the older people living near the area, swimming in the river is just until around 6pm or before evening because it is believed that the river is guarded by some spirits, also known as "Engkantos". The spirits are described as two women with long blonde hair and a green skinned man who has been seen walking on the river and disappearing in the air. This is another reason why the river is called enchanted.

Location
Enchanted Blue River is situated at Baranggay Cambatong in Hinatuan, Surigao del Sur. From Davao, the travel is more or less 6 hours when riding a bus.
Rating:
3 people rated this.