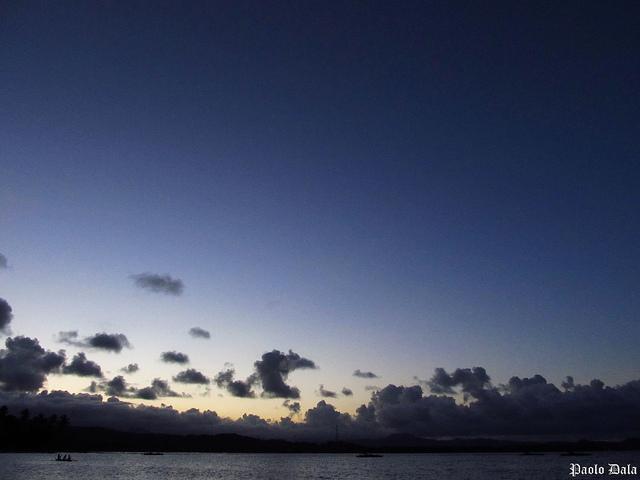 Even though Borongan has become a thriving and progressive new city, it remains surrounded with the splendor of nature, lending an exquisite charm to the provincial capital of the province of Eastern Samar.
Borongan City has many of the Philippines' most wonderful natural attractions, from resorts to beautiful white- as well as black-sand beaches. Its pristine and undisturbed forests contain spectacular streams, river rapids, waterfalls and caves cherished by many nature lovers, trekkers and spelunkers, local and foreign visitors alike. Many of its scenic spots can be found by those who have the time and the energy to search for them within the vast, idyllic territorial expanse of the city.

Beaches & Surfing Spots

• The most notable of beaches and surfing spots can be found in Divinubo Island and in Ando Island. Both of the islands boast of white sand beaches, vibrant coral formations alive and teeming with marine life in sparkling clear blue waters, ideal also for diving and snorkeling.
• Cabong gray-sand beach is a favorite destination of the locals, with excursionists, bathers and picnic-goers spilling over from one end of the beach to the other especially during special occasions, weekends and holidays.
• The strip of white-sand beach in Guintagican or Punta Maria is also a good bet, although it takes some effort to get there as it is several kilometers away from the town proper and accessible only through a feeder road, the final stretch of which can be reached on foot only because of the narrow width of the footpath.
Cabong Beach
Island Beaches of Borongan
• Ando Island white sand beach
• Butay Island (located at the middle of Lo-om River between the upstream concrete bridge connecting the city proper to and from Brgy. Taboc and the downstream steel-and-concrete bridge connecting the city proper to and from Brgy. Alang-alang)
• Divinubo Island white sand beach
• Monbon Island white sand beach (the sparse island vegetation is supposedly infested with small blood-sucking red ticks - locally called "tungaw" - which however are easily killed off by immersion in seawater)
• Pamuloton Island beach (Tabunan)

City Parks

The Hamorawon Park is located at the heart of the city and can easily be located by the presence of the giant acacia tree beside it. The park contains the stylized rendition of a concrete giant clamshell, the upper half of which being held up by two mermaids while at its base are two crocodiles with their mouths agape. This giant clamshell served as the town's cultural stage where social presentations were held while the fenced grounds fronting it served as the venue for social gatherings. This was the idea of the late Mayor Pablo "Buaya" Rosales.

Miraculous Hamorawon Spring: From underneath this giant clamshell bubbles and flows the Hamorawon natural spring, the only one place in the entire province of Eastern Samar which has a naturally-occurring fresh-water spring, flowing from the very center of the city itself towards the Lo-om River a short distance downstream. The waters of this spring has been said to be miraculous the site itself having allegedly been the place where appearances of a lady in white (supposed to be the patroness saint of the city) have reportedly been seen. Unfortunately, access to this natural water source has of late been impeded and virtually blocked.

Hotels/Inns/Lodging Houses

GV Hotel Borongan (Eastern Samar) - National Highway cor. Circumferential Road, Borongan, Samar / Leyte, Philippines
• Best Eastern Hotel
• Domsowir Inn
• Doña Vicenta Hotel
• GV Pension House

How to get there
The City of Borongan can be reached from Manila or Tacloban City principally by means of land or sea transport. The Borongan Airport is already minimally serviceable, however, there are currently no commercial airplane flight services available to and from the city although earlier there was a short-lived twice-weekly direct airplane flights to and from Manila but was abruptly stopped due to paucity of passengers apparently discouraged by the extremely expensive fare rates.
By Sea: The Port of Borongan is classified as a national port and can accommodate medium-draft sea vessels, linking the town with the other coastal and riverine towns of the province as well as major coastal cities of Eastern Visayas, Central Visayas and Bicol regions. Access to and from the outlying inhabited offshore islands of Borongan Bay is either through motorized as well as sail- or oar-driven outrigger bancas.
By Land: Bus transport, air-conditioned and ordinary, is the dominant means of public land conveyance to Borongan City from Manila. There are also ordinary mini-buses and air-conditioned shuttle vans from Tacloban City going to Borongan City.
By Air: Travellers to and from Borongan City must still take the airplane flight from Manila to Tacloban City and vice-versa in order to reach and/or depart from the place and then take either a connecting mini-bus or air-conditioned shuttle van ride from Tacloban City to Borongan City and vice-versa. There is still no direct airplane flight service between Manila and Borongan City up to the present.

Rating:
0 people rated this.