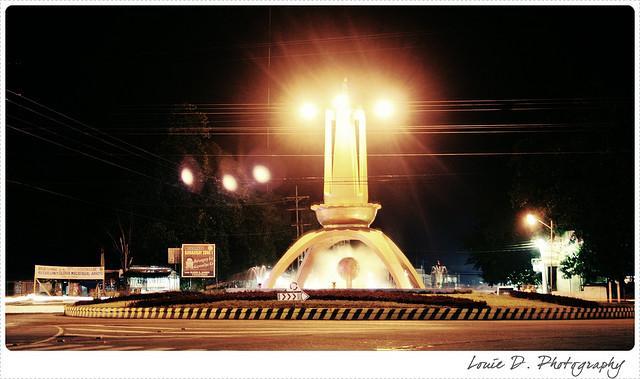 Koronadal City is the capital of the province of South Cotabato. The city is recognized as the "Most Competitive City" and most business-friendly place in Mindanao. The word Koronadal is believed to have been derived from two B'laan words – Koron or kolon which means Cogon Grass and nadal or datal which means plain. On the other hand, Marbel, which is another name for the Poblacion, is a B'laan term "Marb-El" which means "murky waters," referring to the Marbel River.
What can you see?
Koronadal Valley and the beautiful surroundings of Pao-Pao are breathtaking and beautiful. It is rich in natural wonders. You can see various flora and fauna adding joy to your experience and giving you more areas for exploration. The Koronadal Valley is endowed with rice fields – lowland rice paddies that are pieces of remarkable natural terrain, formed like a tapestry of many harmonious colours, and illustrating the mesmerizing beauty of the Southern countryside.
T'nalak Festival, Kawayan Festival and Hinugyaw Festival are some of the major cultural attractions of the town, mirroring its vibrant and authentic character. These are colorful and lively celebrations. The townspeople welcome the visitors with smiles and hospitable spirits even when the visitors have different beliefs, dreams, backgrounds, origins and religions. They are very warm and friendly. Because of these festivals, they are united despite their religious and cultural diversity.
Their public markets have a colorful and lively atmosphere; many stalls are filled and cleared every day. They sell fresh fruits and vegetables abundant in the town. Koronadal is a small city but the people are energetic and the place is always bustling with activity. They also have small businesses and you can see lots of street vendors on the sidewalk. This creates a unique charming atmosphere for people who visit their town.
For hot days, you can go to Mambucal Hot Springs, natural spring pools located about five kilometers from the city. It is an alluring natural attraction. These medicinal sulphuric waters are known for their mineral content and legendary healing powers. It is a clear, untouched, and unspoiled site that has not yet been discovered by most tourists and travellers. It is still a secret location. (:
The town also offers fertile grounds where the villagers grow some of the tastiest vegetables and fruits in the Philippines. There are lots of flowers and fruits everywhere: durian, marang, mangosteen, rambutan, banana, pineapple, and different citrus fruits. They also have a variety of orchid species and other fascinating flora.
Koronadal City also has a lot of lush, tropical rainforests in the highlands where a big part of the original jungle is still conserved. Here, you can also see the Millenium Waterfalls, Cadidang Caves, the huge rock formations in Barangay Cacub, and the South Cotabato Wildlife and Nature Preserve. The city also has a variety of man-made attractions that local and foreign travelers should not miss. In Koronadal City, an adventure-filled holiday is within your reach!

How to get there
By sea
Super Ferry Lines and Sulpicio Lines Inc. have a route from Manila going to General Santos City. From General Santos city, you can ride a bus or public utility vehicles going to Koronadal City.
By Air
There is a direct flight from Manila travelling to General Santos City. At the General Santos city Airport there are available taxis for 45-minute drive to Koronadal City.
Rating:
1 people rated this.