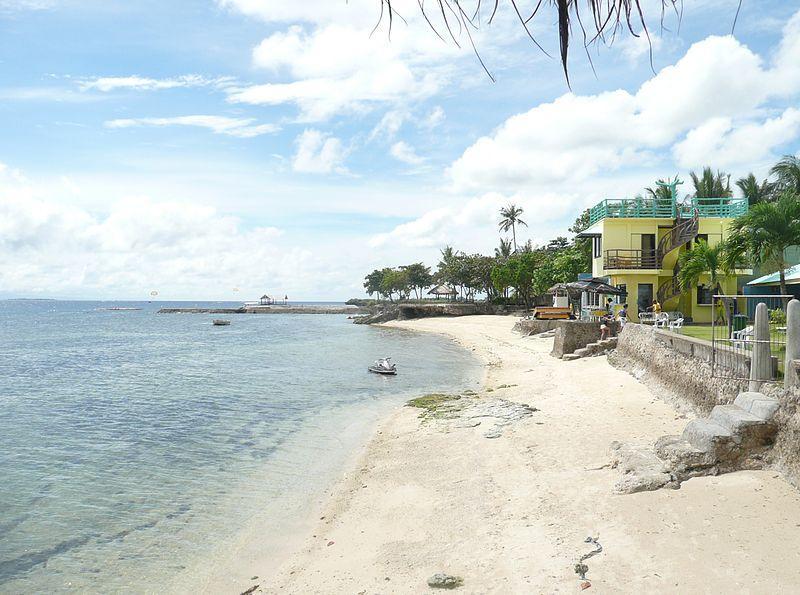 Mactan Beach

Most Filipinos will certainly know the significance of Mactan Island. This famous island is where the battle between Lapu-Lapu and Magellan was fought– a significant event that has been etched into our minds and into our history. Today, Mactan Island is a living museum of the spirited past that has become a favorite destination for travelers from all around the country.
Notable History
The island was a Muslim settlement before it was colonized by Spain in the 16th century. Portuguese explorer Ferdinand Magellan arrived on the island in 1521 and became involved in tribal warfare among the tribal groups, only to be killed in battle by the warriors of Datu Lapu-Lapu, one of the chieftains in the island.
By 1730, Augustinian friars established the town of Opon, that was later renamed as the city of Lapu-Lapu by means of the Republic Act 3134, signed by Pres. Carlos P. Garcia on June 17, 1961.
Booming Economy
Apart from the airport, today the island is known for its industrial factories, which are some of the most successful industrial ventures in the Philippines. Many of them are located at the Mactan Export Processing Zone (MEPZ), an industrial tax-free zone opened in 1979 that includes over 35 business ventures, about 50 percent of which are Japanese-owned.
Also important to the island is its high-class tourism industry and the production of furniture, as well as guitars, ukuleles and other musical instruments.
Adventure at Mactan Island
Being one of the major tourist islands of Cebu, Mactan Island boasts of a diverse collection of tourist spots and attractions. Being a coral island, Mactan offers some of the best diving, snorkeling, island hopping, jet ski, sailing and cultural activities of any island in the Philippines.
The only aquarium attraction in the Visayas and Mactan-Cebu International Airport is located in the island.
How to get there
From Manila, there are direct flights to Mactan Airport. From the airport, you can ride a multicab, jeepney, or taxi cab. Just ask the driver to drop you off to the different interesting places in Mactan.
Rating:
7 people rated this.