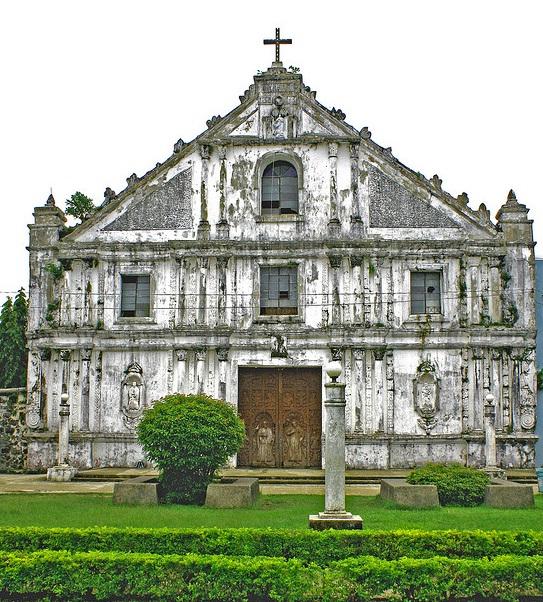 Eastern Samar is a province rich in history, as can be seen in the architectural legacy of Spanish era churches, stone houses and bell towers. The Immaculate Conception Church is such a structure withstanding the test of time, giving the viewer a glimpse into the past.
Immaculate Conception Church is regarded as the finest baroque church in Eastern Visayas. The construction began in 1630. From 1844 onwards, it had been renovated and enhanced a lot of times.
The church's facade has three engaged columns, arches and carvings on the pediments. It has a beautiful hand-carved altar with a retablo of saints and religious characters. Its main nave is two meters higher than the transept. The church is listed as a National Cultural Treasure.
Location
Immaculate Conception Church can be found in the town of Guiuan, Eastern Samar. It is located 308 kilometers from Tacloban City and 112.3 kilometers from Borongan.
Where to stay
the following is a list of hotels that can be found in the province of Eastern Samar:
Location: Brgy. Lugay, Guiuan, Eastern Samar, Philippines
Location: Lalawigan, Eastern Samar, Philippines
Location: Brgy. Songco, Eastern Samar, Philippines
GV Hotel Borongan (Eastern Samar)
Location: National Highway cor. Circumferential Road, Borongan, Samar / Leyte, Philippines
How to get there
The regional capital of Tacloban is only two to three hours away from Guiuan through buses and vans. Tacloban is accessible through scheduled flights from Manila. Some bus companies have daily trips to Guiuan from Manila. Travel time is about twenty-one hours. Guiuan is also two hours away from the provincial capital of Borongan.
Rating:
0 people rated this.