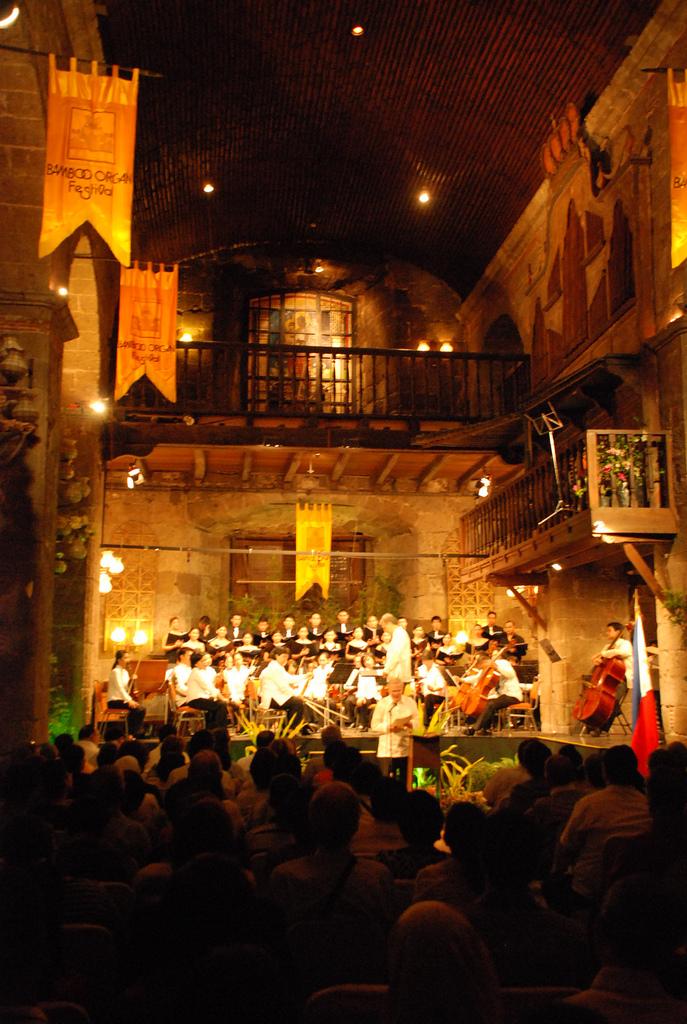 Overview
The International Bamboo Organ Festival is a week-long series of cultural celebrations that highlights the world's spectacular instrument - Bamboo Organ, invented by Fray Diego de la Cera in 1824. The festival is celebrated during the month of February in Las Piñas City.
The sound coming from the bamboo instruments, which is very profound and melodious, is one of the local attractions of St. Joseph Church of the Parish of Las Piñas in Metro Manila.
Many local musicians and performers gather together in this festival. They play different kinds of music such as classic and contemporary, showcasing the famous bamboo organ. They organize a concert which is free for everyone, but they also accept donations for the benefit of the locals.
The occasion also features the the award-winning performance of the Bamboo Organ choir, the Las Piñas Boys' Choir. Other performances come from local choirs, classical artists, orchestras, and other instrumentalists.
Objective
To gather all the festival artists, local and foreign including the guests, and engage in cultural and musical presentations.

To enhance the musicality of participants and spectators.

To promote eco-tourism through the famous Bamboo Organ - the Philippines' and the world's priceless treasure.

To appreciate the musical culture.
Background
As soon as the bamboo organ come back to Las Piñas after being fine-tuned in Germany, its homecoming was celebrated with a salutation. The festivity became a yearly event and gave birth to the International Bamboo Organ Festival. Today, It is now the longest-running international festival in the country. Held every February, the festival attracts thousands of audience, instrumentalists, and artists from different parts of the world.
Bamboo Organ
How to Get There
The Bamboo Organ Festival is yearly held at the Parish of St. Joseph, P. Diego Cera Avenue, Poblacion, Las Piñas City, Philippines 1744. From Manila, just ride a bus or any public vehicles going to the church.
Rating:
0 people rated this.