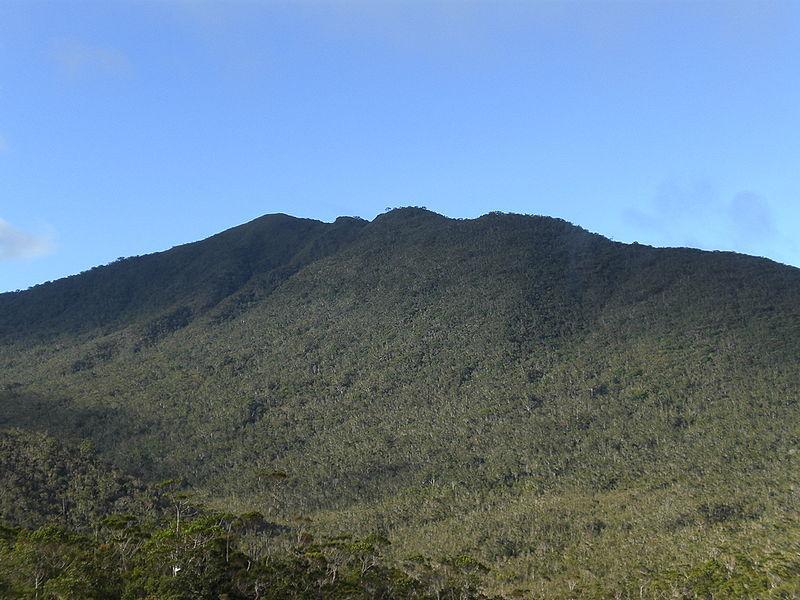 Popularly known as "Bonsai Forest", it is the Philippines' largest and only protected forest noted for its unique bonsai field or 'pygmy' forest of outstanding universal value.

Truly one of Mother Nature's gifts to the Filipino people, the Bonsai fields of Mt. Hamiguitan, which is situated no less than 5,345 feet above sea level, consists of more than 1,000 hectares of forest life filled with wild and exciting flora and fauna. As the name suggests, Bonsai trees span most of the given area. Mt. Hamiguitan and its vicinities were declared a protected area under the category of wildlife sanctuary and its peripheral areas as buffer zone by virtue of Republic Act 9303 on July 30, 2004.

These century-old trees stand 2-3 feet tall, with the tallest reaching only 5 feet in height, and are so sturdy that one can literally carry the weight of a man on its branches. It is like finding oneself suddenly in a veritable enchanted garden right in the middle of the jungle. The area is also a sanctuary of rare and exotic birds and animals, including the world famous Philippine Eagle. Because of its beauty and charm, the mountain has become a favorite camping site of many local and foreign tourists, mountaineers, enthusiasts, biologists, ornithologists, and adventure loving people.

Did you know?

Nepenthes Peltata is one of the three tropical pitcher plant species that can be found only in the upper slopes of Mount Hamiguitan. It is a plant species endemic only in the Philippines and cannot be found anywhere else in the world.

Tinagong Dagat (Hidden Sea) is situated a thousand feet above sea level, atop Mount Hamiguitan. The site is uninhabited and considered as one of the most puzzling phenomena of nature; a mysterious lake having high and low tide cycles as if a sea rises in the mountain - only in Mount Hamiguitan.
How to get there

Mati, the provincial capital of Davao Oriental, can be reached from Manila by taking any of the daily scheduled airline flights to Davao City or regularly scheduled inter-island vessels which ply the Manila-Davao City route. From, Davao City, Mati is accessible by 25-minute chartered plane or via 3-hour private car ride or a 4-hour public utility bus ride on a fully concreted and/or asphalted highways.
Rating:
1 people rated this.