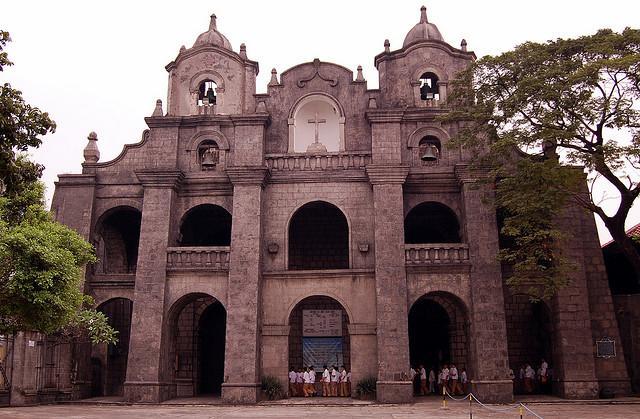 Old Churches in San Juan City built during the Spanish era show the deep Christian heritage of the Filipino people. Santuario Del Santo Cristo and Saint John the Baptist are two old vicinities of the city that still draw the attention of every visitor.

• San Juan Church
The Dominicans built the first parochial buildings in 1602 that were razed during the 1639 Chinese revolt. These were rebuilt in 1641, burned down during the British invasion of 1763, and rebuilt again in 1774. The city of San Juan is unofficially the "Town of Philippine Presidents" having had 5 Filipino presidents as residents namely Diosdado Macapagal and his unpopular daughter Gloria Macapagal-Arroyo, Ferdinand Marcos, Joseph Estrada, and Elpidio Quirino.
• St. John the Baptist Church

It is a living treasure in the heart of the inhabitants of the City. A pride of their race – St. John the Baptist Church.
Stands in the midst of bustling city, the church is a sanctuary to the 400-year-old image of the town Patron Saint San Juan Bautista, (St. John the Baptist) where the town derived its name.

• Old Convent of Kabayanan and Sanctuario de Santo Cristo Church

Formerly the church of San Juan Del Monte, it was built from 1602 to 1604 by the Dominican priests of the Most Holy Rosary. The original church was burned during the Chinese uprising of 1639. In 1641, a new church was constructed but was again set on fire by the British Forces in July 1763. Reconstruction of the burned structure was made in 1774. The church building became a refuge of the Katipuneros during the 1898 Philippine Revolution.
Getting Around
From International Airports and Port Area, take a cab and tell the driver to bring you to San Juan. LRT and MRT Train will also lead you to the city by means of Ortigas and Santolan stations at MRT, and J. Ruiz, V. Mapa and Gilmore Stations at LRT. Buses plying the Cainta-Quiapo route pass through the streets of San Juan.

Rating:
2 people rated this.