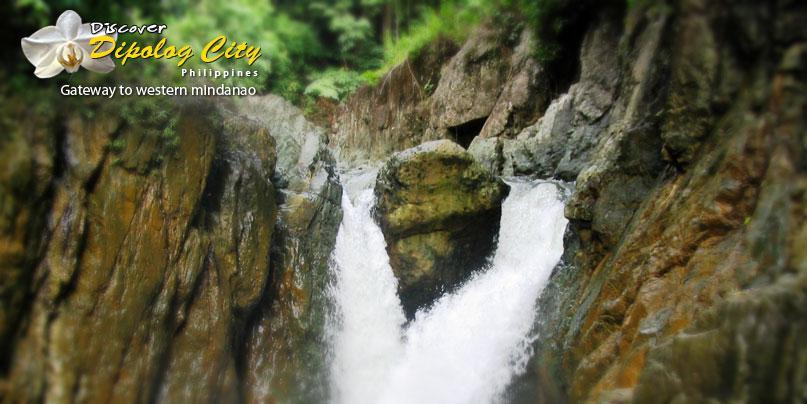 Zamboanga del Norte is a land still considered mysterious as it contains many hidden wonders still awaiting discovery. One such wonder people from far and wide have sought to gaze upon is Sungkilaw Falls, which is located in the barangay of Diwan in Dipolog City, Zamboanga Del Norte. The spot is developed by the City Government with the help and support of the Subanen , a peace-loving native people dwelling in the vicinity.

From quite an elevation, one can feel the sheer power of nature as white water cascades down against the side of a weathered rock formation and splashing with force upon the waiting pool below, with mist adding mystique to the view. A viewing deck nearby gives one a great vantage point to better appreciate the entirety of the falls. Some distance away is a path with stairs descending into the length of the falls.

At the base is a pool where the water collects before flowing off again. Here, visitors can bath in the clear, cold water from the many natural springs upstream.

Several structures are constructed in the area such as cottages and comfort rooms and on-going beautification in some parts of the falls for a convenient and relaxing stay for tourists. Trails are also prepared for comfortable walks under the dense forest.
With this and more, Sungkilaw Falls should definitely be in anyone's itinerary when visiting the beautiful province of Zamboanga del Norte.
How to get there

Dipolog City is the gateway to the province of Zamboanga del Norte. Major local airlines like PAL and Cebu Pacific have direct flights to the City.

Rating:
0 people rated this.