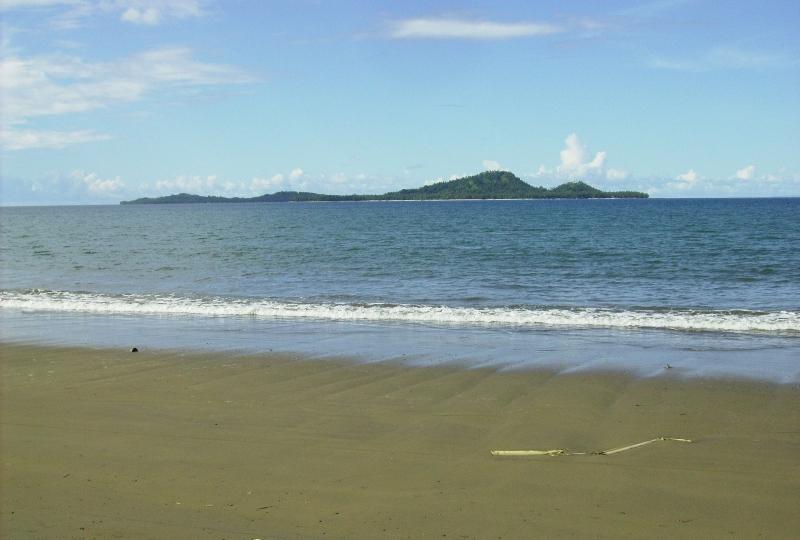 Of the many fascinating towns that dot the province of Southern Leyte, Hinunangan is a veritable paradise for any adventurer, as this small town has great potential for tourism because of its beautiful sandy beaches and relatively untouched tropical islands.
Economy
The town is a producer of rattan and wood-based furnitures, abaca handicrafted items, pineapple, vegetables, other forest products, and bamboo furnitures. It has a potential for mineral water and root crop processing and copper mining.
The town has a lot of attractions, like Tahusan, Talisay or the twin islands (known as Cabugan Grande and Cabugan Chico as Pigafetta stated in his account during their travel with Magellan). It is also a place far from cities but it is one the first places in the province where mobile technology was put in. There are also hotels, inns, a public market and beach resorts. Hinunangan has seen significant progress in terms of infrastructure, economy, productivity and improved standards of living
Facts about Hinunangan
Hinunangan is known as the "Rice Granary of the Province" for its vast plain land that is entirely planted with rice.

Hinunangan is also known as a major gateway in Leyte because of its proximity to Tacloban City.

The highest mountain in the province is Mount Nacolod, which can also be found in Hinunangan, with an elevation of 948 meters above sea level.

It is also the place in Southern Leyte with the most immigrants from Europe and North America.
Accessibility
Southern Leyte may be reached by land via the Pan Philippine Highway or, as most prefer, by sea. Either way, one finds oneself in Maasin, the provincial capital. Maasin is hardly your idea of a bustling town; it has maintained a pace that is welcome after the hurly-burly of city life. It is also blessedly situated between sea and forest. The former provides virtually untouched beaches waiting to be discovered, and the latter, virgin growth still unexplored.
From Manila, tourists can reach Southern Leyte by riding a plane via Tacloban. Local airlines from Manila have trips going to Tacloban - the gateway to Southern Leyte. Next from Tacloban, take an FX van going to Hinunangan - one of the towns in Southern Leyte.
There are buses from Manila particularly in Pasay or Cubao that have direct trips to Hinunangan.
Rating:
1 people rated this.