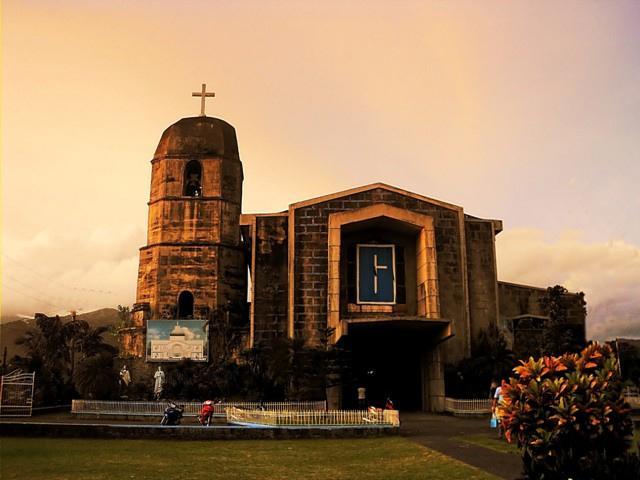 Visitors who have made the trip to Virac are sure to marvel at the fascinating stained glass windows of the Church of The Immaculate Concepcion at the heart of the town. This cathedral has been super-imposed over the old parish church. The Virac Cathedral, along with the many other churches and chapels in the barangays of Virac, reflect the people's strong faith, as they use these structures throughout the ages to worship and socialize. Catholicism is a deeply rooted institution with 98 percent of the people professing the faith.

Now an independent island diocese, Virac was once a vicarship of the Diocese of Caceres, and thereafter the Diocese of Legaspi. The Church of the Immaculate Conception, situated at the heart of the capital town of Virac, remains an enduring testament to the deep faith of Viracnons and is an architectural heritage that is continually being enjoyed by locals and visitors alike.
Location
The Cathedral is located in the town of Virac in Catanduanes.
How to get there
By Air
Zest Air and Cebu Pacific fly from Manila going to Virac, Catanduanes.
By Land and Water
Numerous bus lines operate air- conditioned coaches from Manila to Tabaco, Albay. From the seaport of Tabaco, hop on either at MV Calixta 2, 4 and 5 or MV Eugene Elson to reach the island of Catanduanes going to the seaport of San Andres or Virac.
Another way is to take RSL bus from Manila to Catanduanes that has terminals at Alabang near Metropolis or Ermita.
Going around the Island
Tricycle is the primary mode of transport within the capital town of Virac. PUJs and buses ply from Virac to the different municipalities daily on scheduled time. For the more daring and adventurous, the entire province could be reached by motorcycle.
Where to stay
• Terrazas de Ponti Mansions - Real Street, Calatagan Proper, Virac, Catanduanes
• JM Pension House - Gogon, Virac, Catanduanes
• Villa Tolledo Travel Lodge - Sta. Elena, Virac, Catanduanes
• Monte Verde Lodge - Danicop, Virac, Catanduanes
• Nitto Lodge - Cavinitan, Virac, Catanduanes
• Moonwalk Villa Resort - Moonwalk, Virac, Catanduanes
Rating:
2 people rated this.