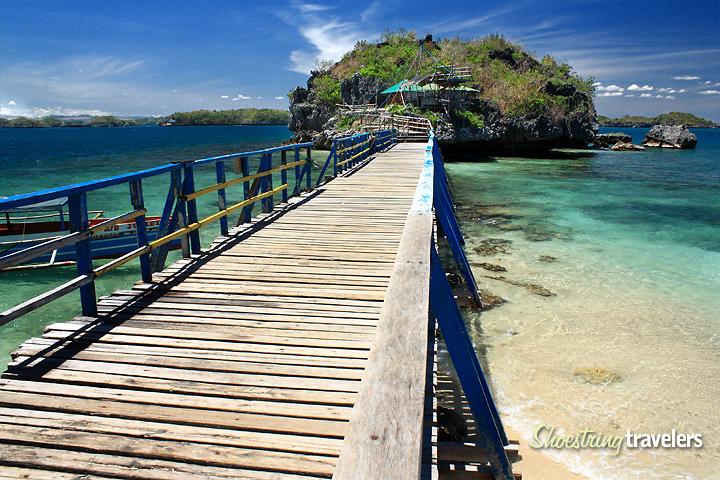 Overview
The Hundred Islands National Park is situated in Alaminos City, Pangasinan. Also known as "Kapulo-puloan" or "Taytay-Bakes," these little Islands are one of the most magnificent natural geological formations in the Philippines
The islands are dispersed along the Lingayen Gulf and have a total land area of 1,844 hectares or 18.44 square kilometers. There are 124 islands here but one gets submerged in water during high tide.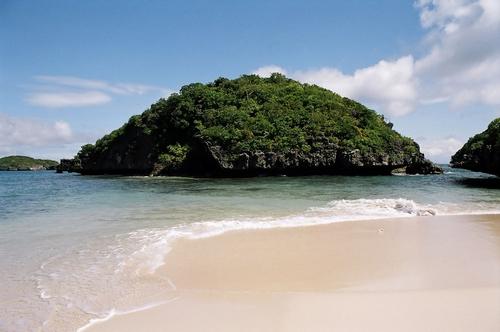 The islands are shaped like giant umbrellas or mushrooms. The islands are about two million years of age; it was theorized that they are part of the seabed a long long time ago. Among the islands, only three have been developed for travelers and vacationists, namely: Governor Island, Quezon Island, and Children's Island. Not all the islands have names. These islands are made of limestone roofed with think shrubbery and other flora.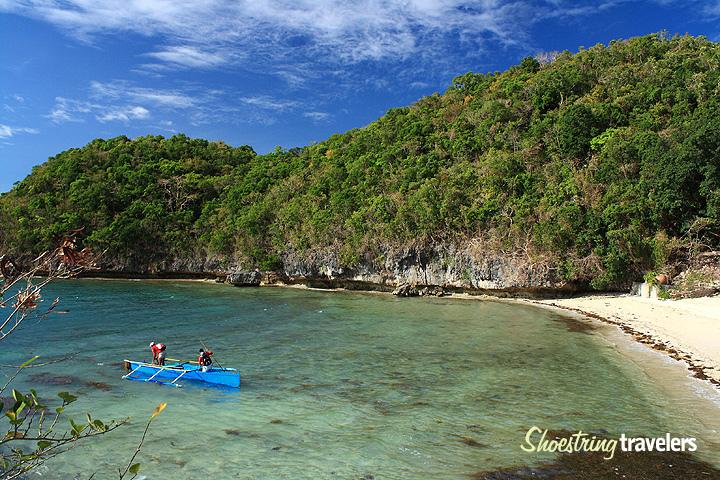 The whole place is really like a paradise because of its clear water and sparkling blue sky which are very refreshing to the eyes. Watching the sun strike the islands and their surrounding waters is one of the wonderful views you can witness here. This island is most visited during summer period by lots of tourists both local and foreign.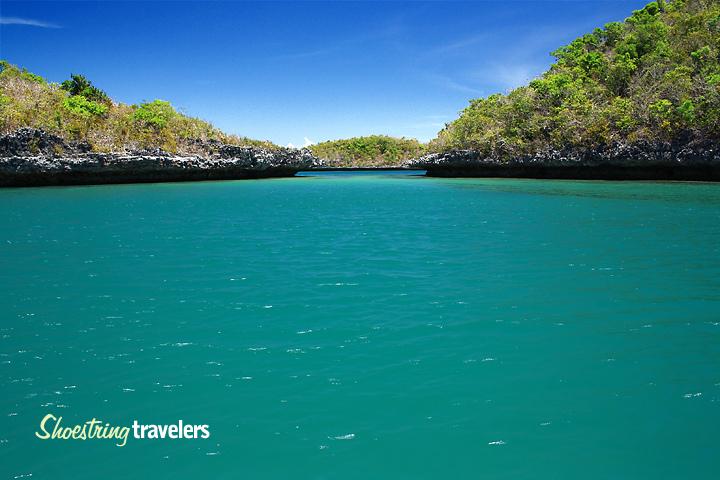 Top Three Islands
Quezon Island – This is the most developed and most visited island, which is actually composed of three islets. It is catered mainly for picnickers and campers. There are dining and grilling areas where visitors can cook and eat their food. There are also stores in the area where you can buy snacks. Aside from swimming, you can also try kayaking. Kayaks are for rent. A kayak is a small human-powered boat primarily designed to be manually paddled.

On January 18, 1940, the Quezon Island was proclaimed as the first National Park in the Philippines by the former President Manuel L. Quezon because this is the biggest island among the other islands. In fact, the name of the island is derived after him. He also has a statue in one of the islets.
Governor Island – This island is used to be the shooting area of the reality show "PBB" or Pinoy Big Brother, which is one of the most popular shows in the Philippines.

Aside from that, Governor's Island also has rooms complete with facilities and utensils. This is perfect for families who wish to stay overnight.

There are picnic tables at the entrance to the island. At the peak of the Governor Island, you can spot the fantastic view of the Hundred Islands.
Children's Island – This island also a nice area in Hundred island. The beach here is very calm which is perfect for swimming, especially for children. There are floating cabanas in the Children's Island where you can enjoy sitting and relaxing. There are cottages in the area that are for rent, provided with cooking facilities and comfort rooms. The visitors can also build their own tent.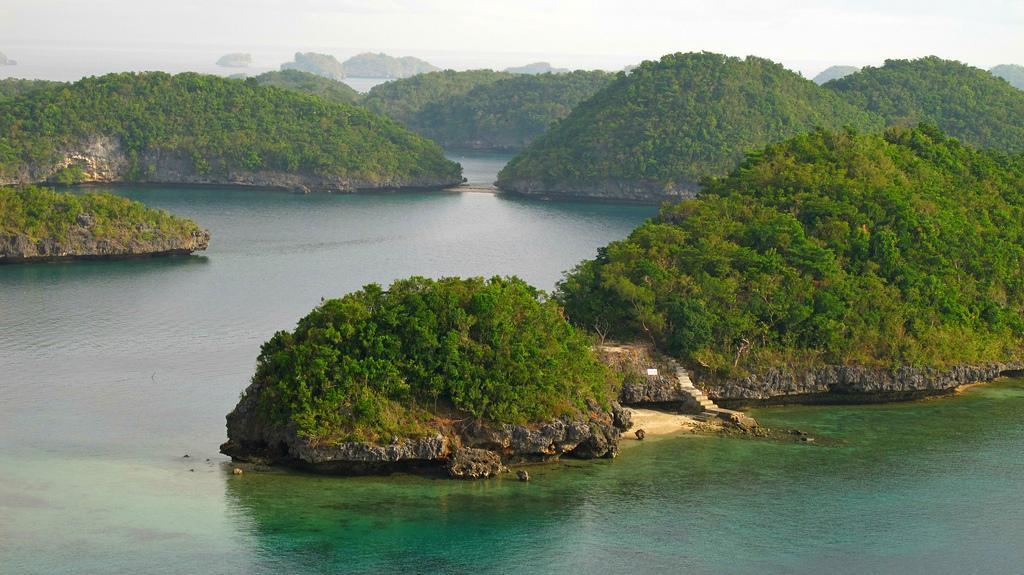 Other Islands
Other islands that could peak your interest are the Century Island (whose cave was said to be one of the hiding places of Alaminos locals during World War 2, and also known for snakes and bats), Lopez Island, New Scout Island, Marcos Island (with Imelda Cave – one can jump into emerald colored waters and swim out into the sea and back onto the beach), Clave Island, Old Scout Island (with the Quirino Cave), Children's Island, Martha and Ramos Islands which are joined together by a tiny strip of white sand bar, Cuenco Island, Romulo Island and the Devil Island which is also known as Cagao Island. The Cathedral Island is named for a big cavern where one can swim as well. Other islands in the National Park are Guiya Island – the northernmost, Bangar Island, Turtle Island (shaped like well, a turtle), Braganza Island, Hernandez Island, Abad Santos Island, Sulpot Island, Cariaz Island, Monkey Island (monkeys apparently don't show themselves anymore though, that is if there are any left), Sison Island, Shell Island, and Camantiles Island.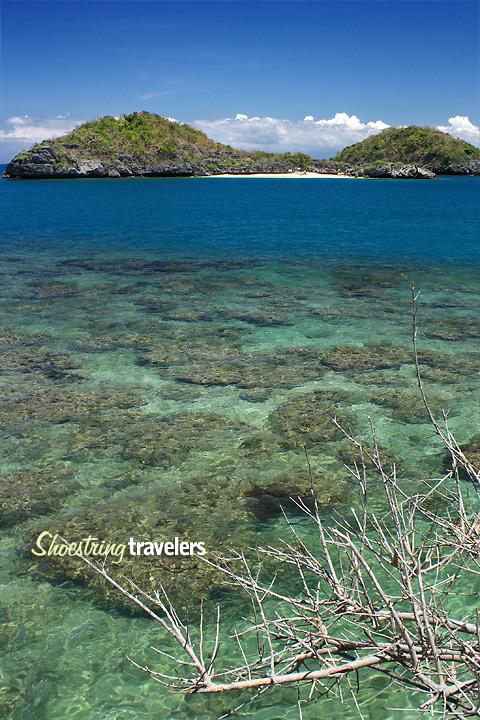 How to Get There
The trip to Pangasinan is only 250 kilometers from Manila. Take a bus from Manila to Dagupan or Alaminos City. Travel time is about 3-4 hours. From Alaminos, there is a terminal in front of the SUKI supermarkets where you can ride a tricycle going to Lucap pier, the jump-off point to the Hundred Islands.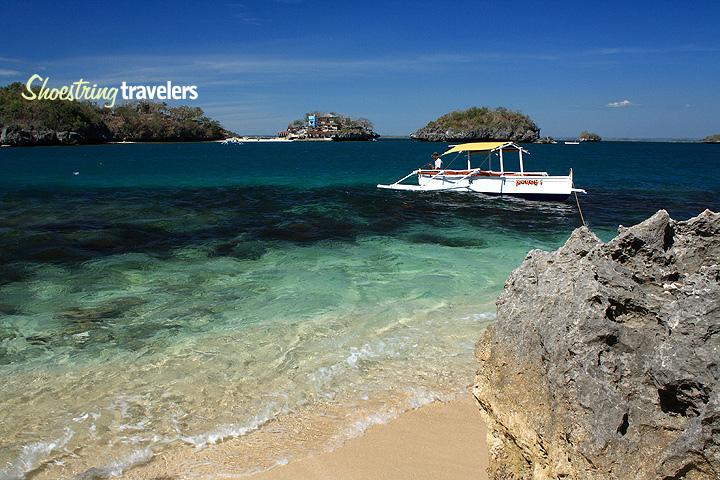 Some Activities that can be done in the Islands
Swimming

Kayaking or Paddling

Snorkeling

Photoshoots

Having picnics

Spelunking

Camping

Trekking
Your excursion to the Hundred Islands National Park may be one of the memorable experiences you will ever have. You will take pleasure in seeing colorful tropical fish in the coral grounds under the water. This is also a place where you can see the world's biggest bivalve mollusks – the Giant Clams, also called "Taklobos." Their shell is very long and each can weigh up to 225 kilograms!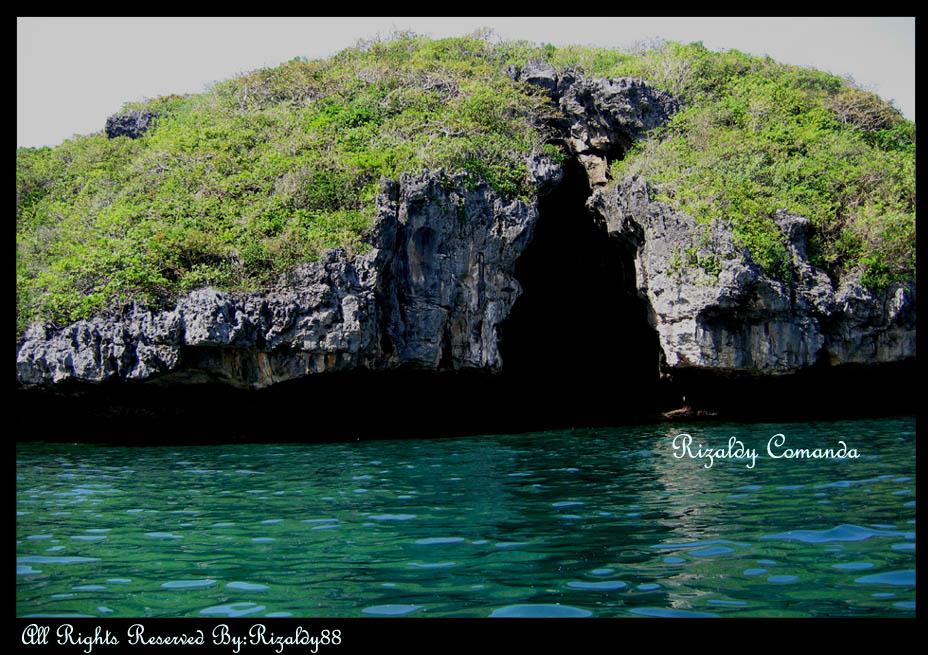 Visiting Hundred Islands in Pangasinan is definitely a great experience. You can spend a whole day just marveling about these little wonders of nature. A trip here will surely ease away your stress and refresh your busy life!

How to get there
Going to Hundred Islands in Alaminos City is a 5-hour ride in a bus by Victory Liner, Dagupan Bus, Five Star Bus and Philippine Rabbit from Manila. From Alaminos proper, you can ride a tricycle travelling to Barangay Lucap, wherein you can find the Tourism Information Center and the jump-off point.


Happy and enjoy your trip!
Rating:
2 people rated this.